AN INVITING ENVIRONMENT INSIDE AND OUT - ALL YEAR ROUND
Wester + Elsner Architects was commissioned to develop a concept for the square and the outdoor environment in the heart of Mobilia in Malmö. When the new Torghuset is ready, the connections between Mobilia's different spaces will become clearer thanks to our design of the public interiors. The square, which will become the beating heart of the neighbourhood, will contribute to an even more vibrant and attractive district centre in Malmö.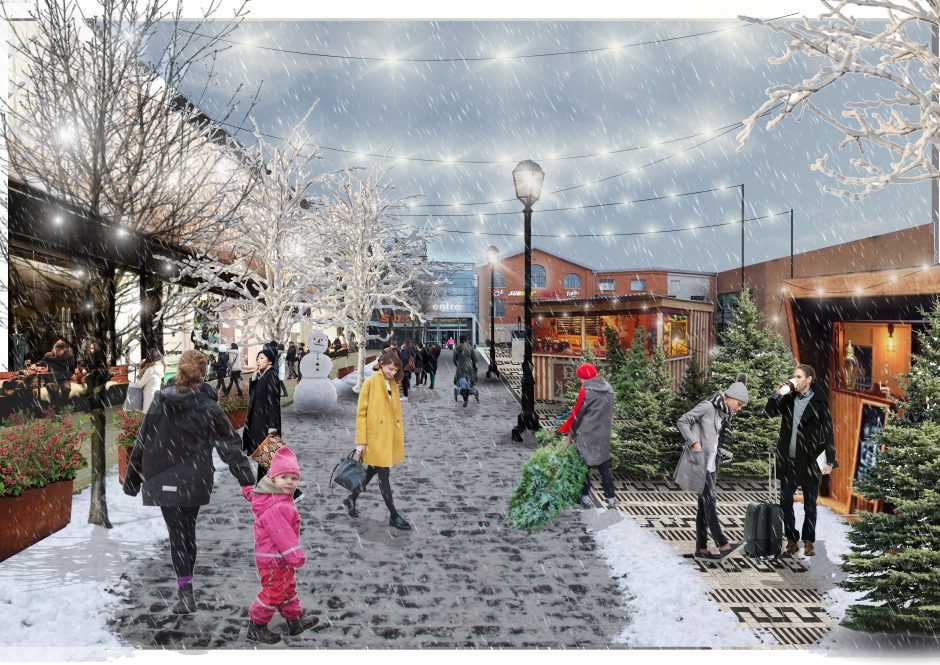 'The family square'
Our task was to develop a design concept for the outdoor square with the aim of adding additional value to the venue. The proposal was based, among other things, on the concepts of popularity, diversity, playfulness, warmth, durability and shopping opportunities. Our idea was to work with the entire journey through the neighbourhood and create a variety of playful and welcoming environments for the whole family that work day in, day out and all year round. The concept is characterised by patterns on the ground, mood-creating lighting, colourful play surfaces, plenty of seating in the form of outside eating areas and sun decks, as well as space for market traders and food trucks. The material palette consists of elements such as weathered steel, brick, wood and greenery. An upgraded galleria experience
In the middle of the Mobilia district, Torghuset is being developed into a new and extended area measuring approximately 13,500 square metres of lettable space divided into housing, retail, restaurants and cultural activities.
Our assignment has been to design the public interior and galleria corridor. The proposal connects to the roots of the region's historic textile industry and the old Mobilia, but in a new and upgraded form. It is characterised by a soft industrial feel, with inspiration from brick and textile patterns. The material palette consists of concrete, raw aluminum, wood and brick. Lighting is another important component in creating interest and warmth for visitors.
In the next phase the new design (in a somewhat revised form) will also be introduced into the older parts of Mobilia in order to connect the areas into a modern whole. Yet all the while remaining respectful to the site's rich history.
.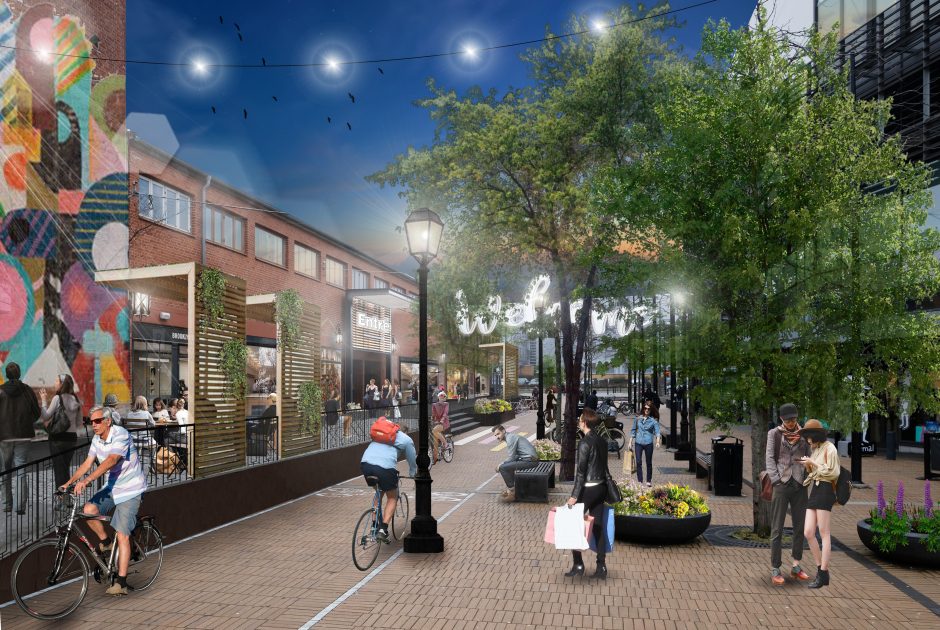 Project Type
Outside square, galleria
Construction Period
Ongoing
Main Contacts
Ola Larsson and Maria Mauléon Rappe