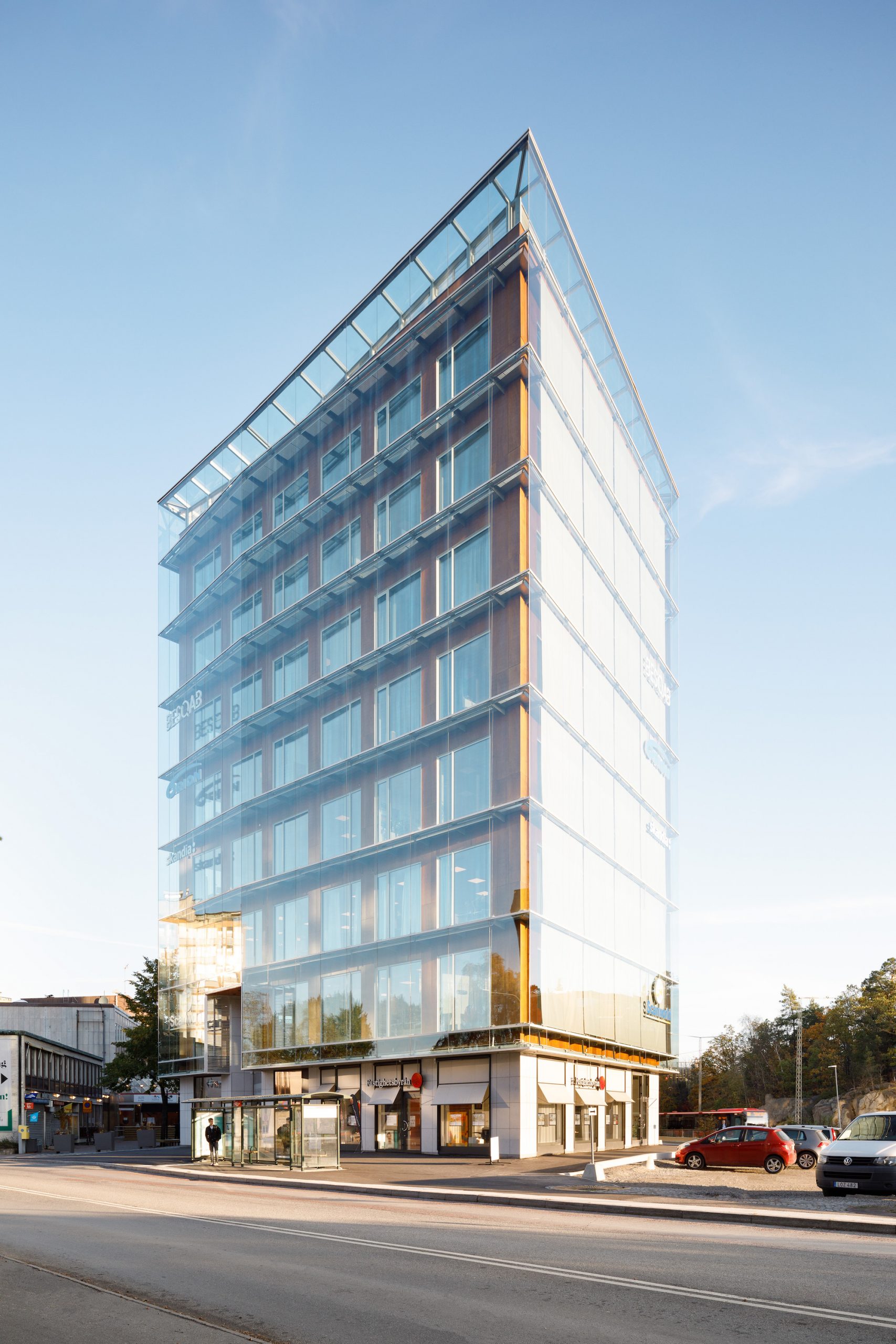 DANDERYD'S GLASS OFFICES AWARDED HIGHEST ENVIRONMENTAL RATING
"Södra kontorshuset" in the emerging centre of Danderyd – a building we designed on behalf of Skandia Fastigheter and JM Entreprenad – has been rated "Excellent" according to BREEAM-SE, an environmental certification scheme organised by Sweden Green Building Council.
Skandia Fastigheter has committed to having all its renovations and new constructions in Danderyd's centre environmentally certified – a decision we at Wester+Elsner Architects applaud. During construction of the Södra kontorshuset our joint ambition was to achieve the rating 'Excellent' – and we succeeded.
Södra kontorshuset has a ventilated double-shell facade that attracts attention from any direction and that gives the office environment a wonderful feeling of space and character. Technically the building has a low energy use, thanks mainly to an energy-efficient VAV system and the shape of the building itself. The double-shell glass facade with damper functionality also contributes to the energy performance.
Read more about Sweden Green Building Council (Swedish only).
Do you want to discuss office buildings or environmentally certified construction with us? Then please get in touch!
Publicerad: 7 May, 2021