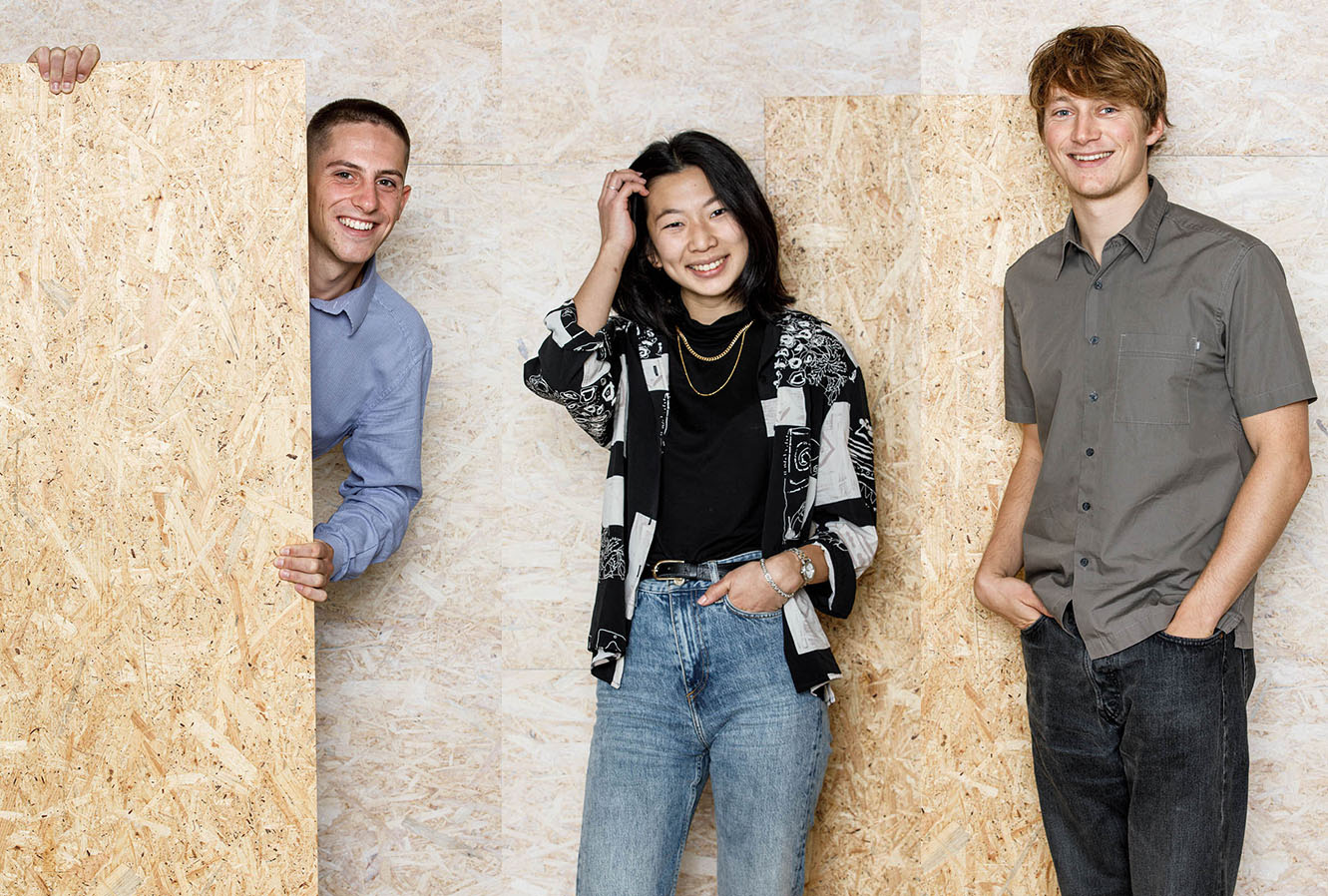 FRESH TAKES ON ARCHITECTURE AND URBAN LIFE DEVELOPMENT
At Wester+Elsner architects we are committed to contributing to the education of talented architecture students by offering internships. Bringing new perspectives into our business helps us sharpen our solutions and become even better partners in our development processes. To illustrate this win-win scenario we asked our last three interns to tell us a little more about themselves and their time with us.
Antoine Lommelé, born in 1999, is an architecture student from the University of Architecture in Paris. Prior to that he attended primary school in Lausanne, Switzerland. A few years ago he completed a short internship with us in Stockholm and, much to our delight, he chose to return this autumn.
"Modern Scandinavian architecture interests me and Wester+Elsner completely lives up to my expectations", he says.
Do you have a favourite building?
"I like the opera house in Oslo. Just look at the roof for example. It not only acts as protection, but it also makes it possible to bring people together in different ways. A new meeting place for the city's residents, which is also located on top of a cultural institution."
Stina Freland, born in 1999, is an architecture student in Stockholm. Her large family consists of her parents, two brothers and three dogs. In addition to studies and work Stina likes to play the piano, paint and draw.
"I grew up in Motala in Östergötland but moved to Stockholm three years ago to study to be an architect at KTH. And I have studied there ever since. In addition, I have worked extra at Make Some Room and been involved during all stages of the design process."
How does it feel to work at Wester+Elsner architects?
"It feels exciting and of course everything feels very new. I have got such a good impression of the office as a whole and the culture here. I also think it's fun to work with commercial architecture because I'm used to mostly working with projects of a smaller scale. Wester+Elsner architects have really piqued my interest in urban planning and how to combine small-scale efforts with large-scale projects."
What do you hope to be able to contribute by working with us?
"A positive energy in the office but above all a drive and a hunger to create."
Ville Lizell, born in 1997, has been studying architecture in Lund for the past three years. He grew up in Stockholm with his parents and two brothers and produces music in his spare time. Ville is looking forward to a longer stint working in the office.
"It is very exciting, and I am keen to work with real projects and learn more about how the profession works in practice. Wester+Elsner architects has been involved in a lot of great projects and I have got a great first impression of all my colleagues! I hope to be able to contribute with my ideas and creative joy."
Do you have a favourite building?
"A personal favorite of mine came from a study visit to Copenhagen and is the Tietgen College by Lundgaard & Tranberg."
Publicerad: 20 October, 2021