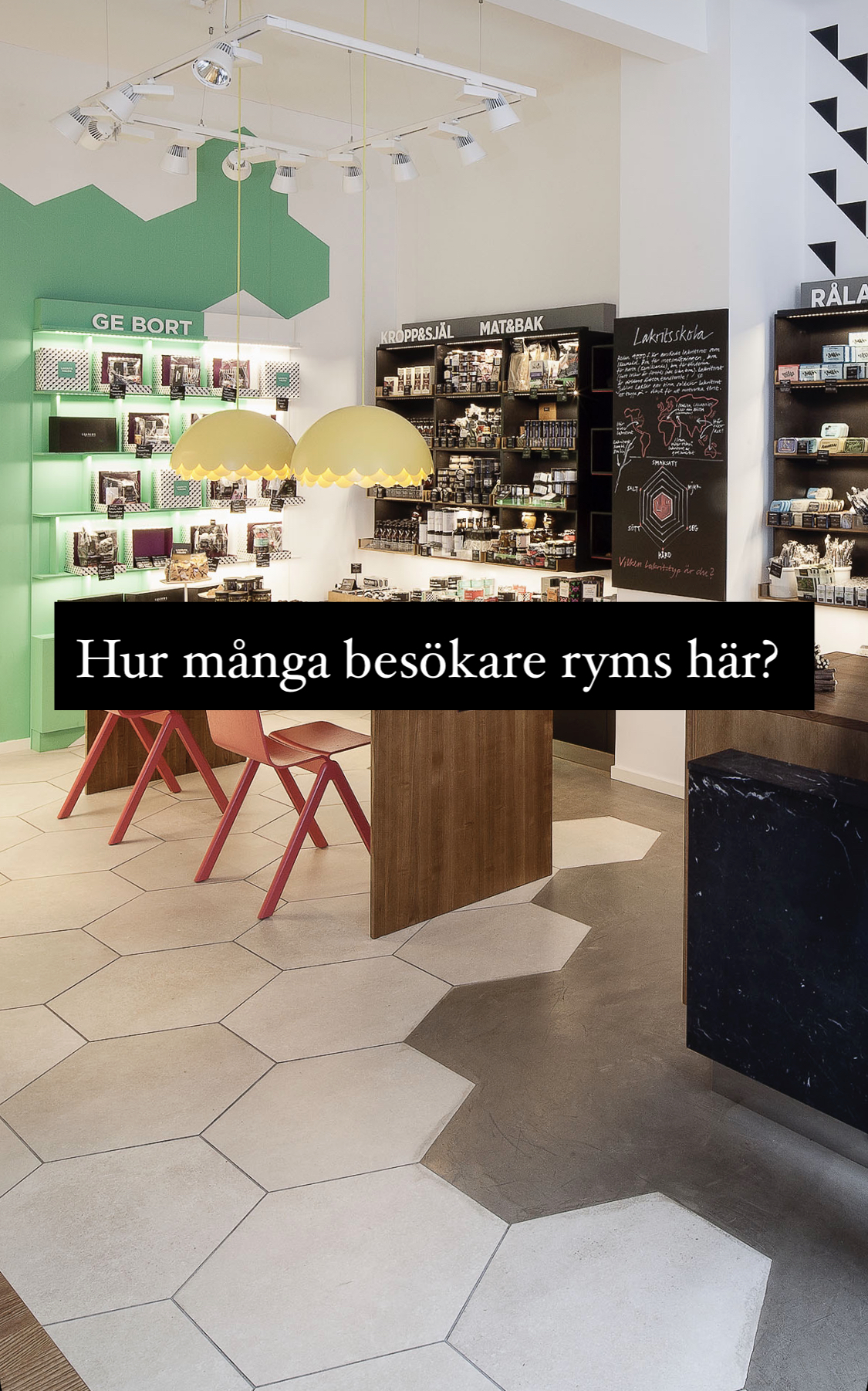 NEW PANDEMIC REGULATIONS: WHAT YOU NEED TO KNOW ABOUT VISITORS IN YOUR PREMISES.
As a store owner it is not always easy to calculate exactly how many visitors are in your premises at any one time. According to the Pandemic Act the limit must not exceed 1 person per 10 square metres in any store. We answer some common question below that will hopefully clarify the current situation:
What's the definition of retail space?
"It's the space that remains when shop fittings and furniture have been deducted".
If my store has several different rooms, what happens then?
"If a store consists of several clearly divided rooms, each room must be calculated separately and different restrictions may therefore apply".
Should staff be included in the number of visitors?
"No. Staff do not count as visitors".
Who is responsible for counting visitors correctly?
"It is the business that is obliged to calculate, record and ensure that the maximum number of visitors is not exceeded. It is not the responsibility of the landlord".
We have conducted tests in a number of different stores and concluded that the area available to to public varies between 65-80%. This is a good place to start planning from. However if you need specific advice for your business, please contact us at w+e , we´ll be happy to help.
Additional Information: The Swedish Trade Federation has summarised what you need to know if you are trading through the pandemic.
Publicerad: 18 January, 2021