FROM MILITARY BASE TO MEETING PLACE
On the site of what was once a military fuel depot now sits a welcoming restaurant. On the quay of the amphibious battalion's former harbour we have created an inviting pavilion inspired by the site's impressive past.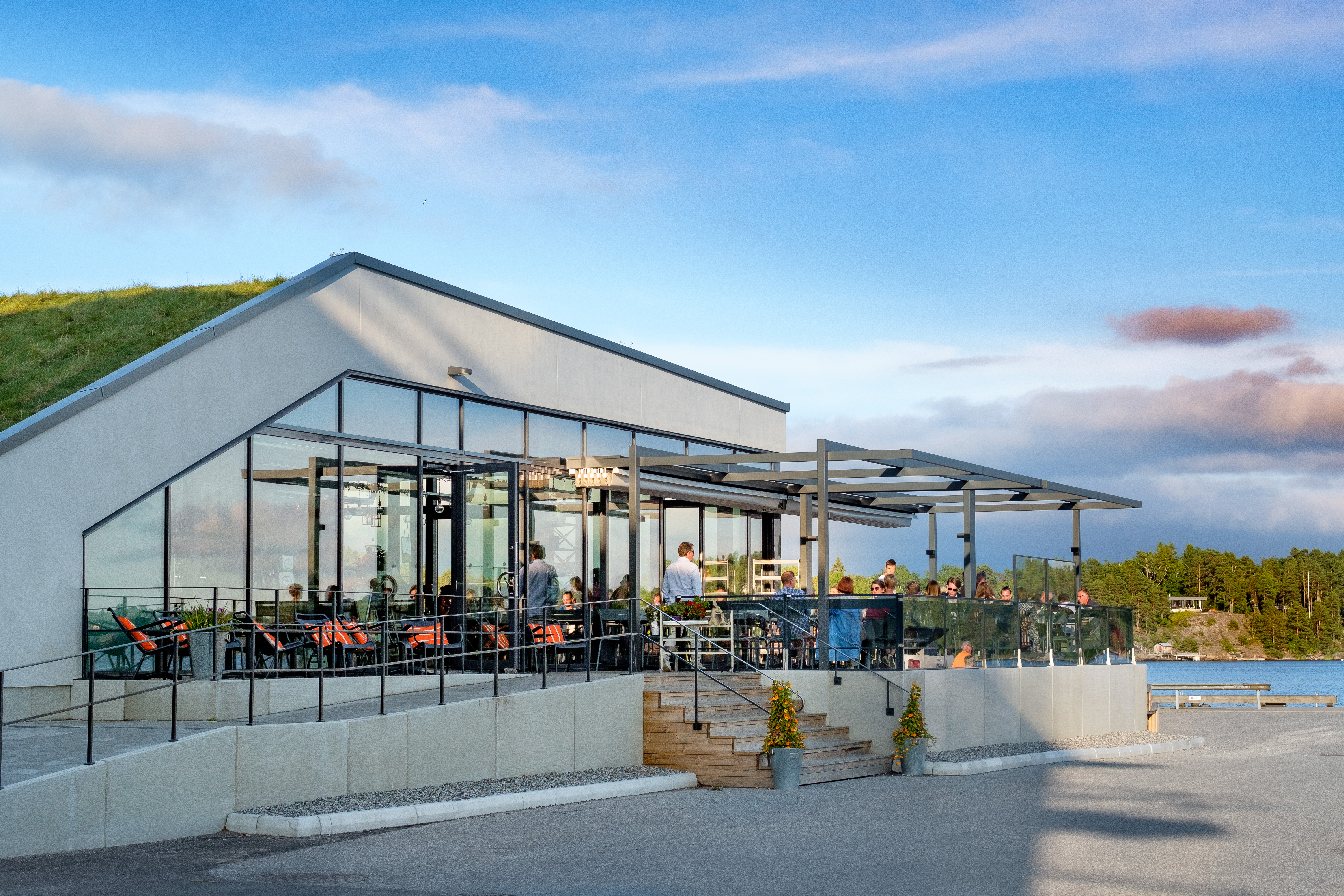 MEET BY WATER
When the Armed Forces and KA 1 left Rindö, Vasallen was given the task of repurposing the old military base for civilian use. As part of this initiative a restaurant and meeting place was needed where people could buy essential food items.
A site was singled out on the pier of the new guest harbour, and the zoning plans called for any buildings to be designed with the area's military heritage in mind. Vasallen approached Wester + Elsner Architects to find a solution.
MILITARY INSPIRATION
Based on military design elements, an appealing place was created where sailors and island residents can gather to eat and drink, either indoors or out on the terrace. The building was built as a turnkey contract and the business opened in the spring of 2017.
Project Type
Restaurant and shop
Location
Rindö, Waxholms municipality
Construction Period
2016-2017
Main Contact
Ivar Kandell