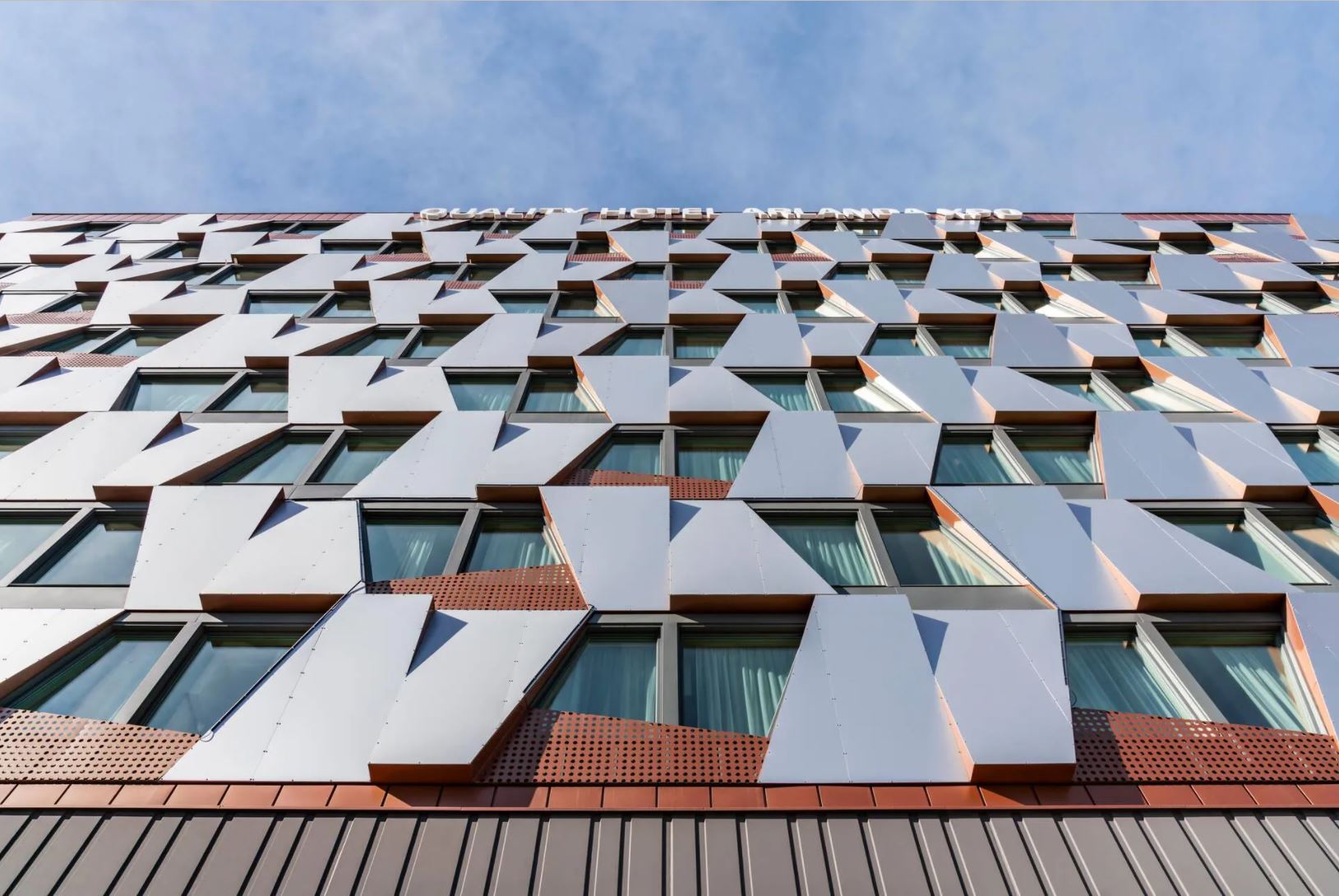 Quality Hotel Arlands Xpo winner at world travel awards
Quality Hotel Arlanda XPO, which Wester+Elsner architects were responsible for program managing and the exterior, has been named Sweden's Leading Conference Hotel 2022.
The World Travel Awards are considered the travel industry's Oscars. As always the competition's 29th consecutive event was designed to recognise and reward outstanding work and the contribution of industry figures, and took place at the Hilton Mallorca Galatzo on Saturday, October 1st. Other nominees in the category were Grand Hôtel Stockholm, At Six, Ystad Saltsjöbad, Scandic Continental and Görvälns Slott.
"Winning the award as Sweden's best conference hotel feels absolutely fantastic! This award is confirmation of the commitment, passion and execution that my team consistently delivered during the year", says Jessica Carlde, Hotel Director of Quality Hotel Arlanda XPO, in a press release.
Last year the OSCE Ministerial Council was held at Arlanda XPO, and the venue continues to be the focal point for important political gatherings. Next year Arlandastad will become Europe's meeting arena when Sweden's EU presidency moves there.
"All of us at Wester+Elsner architects would like to send a huge congratulations to Quality Hotel Arlanda XPO for this amazing award! It is so rewarding to see how well the project turned out and what a fantastic job you are doing in offering absolutely world-class meeting places", says architect Kajsa Axelsson.
Publicerad: 3 February, 2023