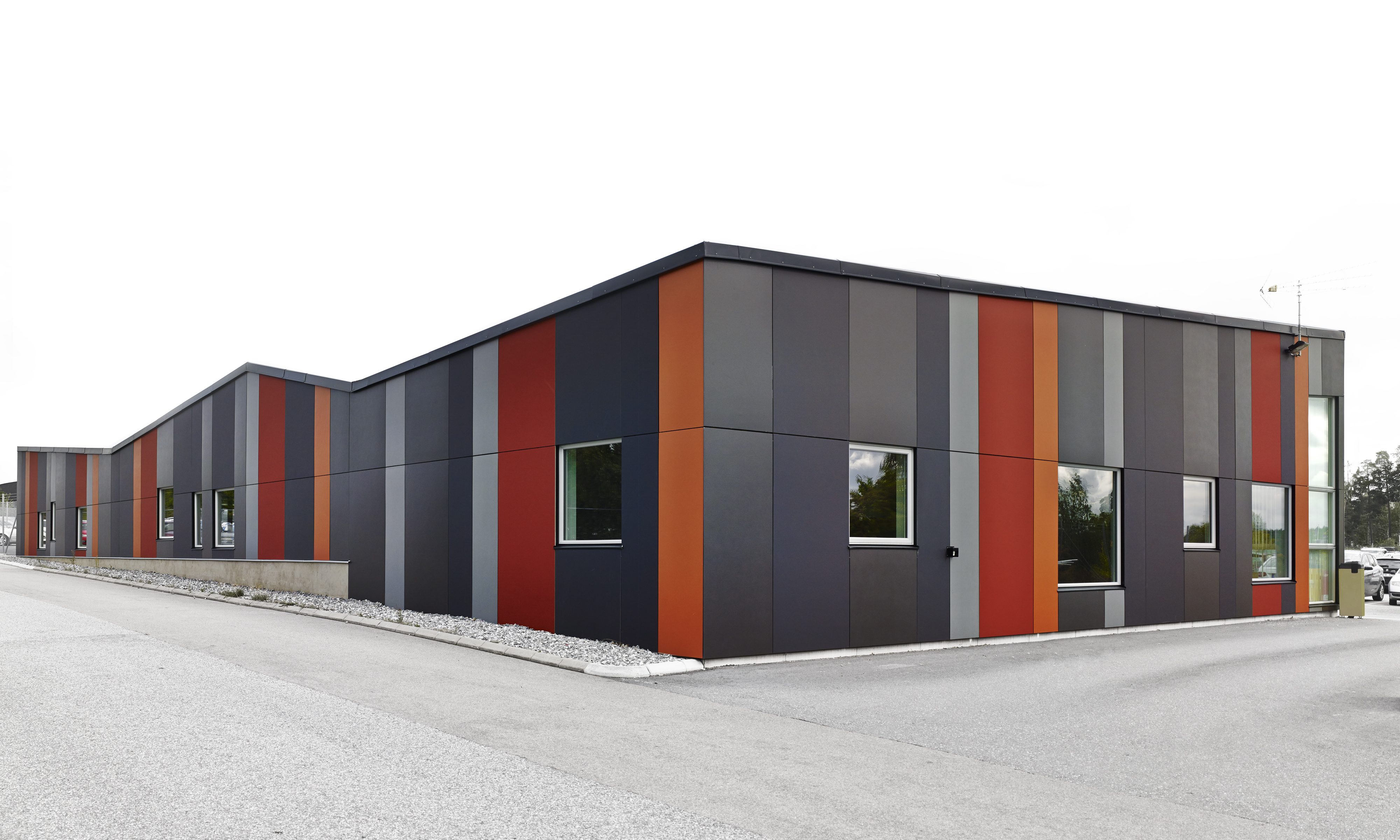 When sitting down to design this project we took note of the 17 million people who fly over Arlandastad every year. Which is why we designed a roof that is clearly visible from above and stands out in its surroundings. The roof's geometry turns the building into a piece of sculpture and a local landmark. So much so that it was nominated in 2014 by Sigtuna Municipality as "Sigtuna Building of the Year".
Our assignment was to design a heated garage and reception area for long-term parking. The building is the first part of a major transformation and expansion project of the area around the former Motortown, which is getting a new identity and attracting new businesses.
The property owner wanted a building that would give a powerful and positive first impression of the new DriveLab concept based there. Here was an opportunity to create something unexpected that demands attention, stimulates curiosity and brings joy. In addition to the playful yet austere design of the facades, the building roofs took on a special significance.
Location
Arlanda stad, Arlanda
Client
Arlandastad Holding AB
Main Contact
Sara Sigfridsson