VISITOR WALKWAY IN PASSAGEN / BETA
At the end of 2015 Wester + Elsner Architects was commissioned to design a temporary galleria walkway for a concept that revolved around short-term retail contracts, pop-ups and temporary stores while planning for a longer-term project was ongoing.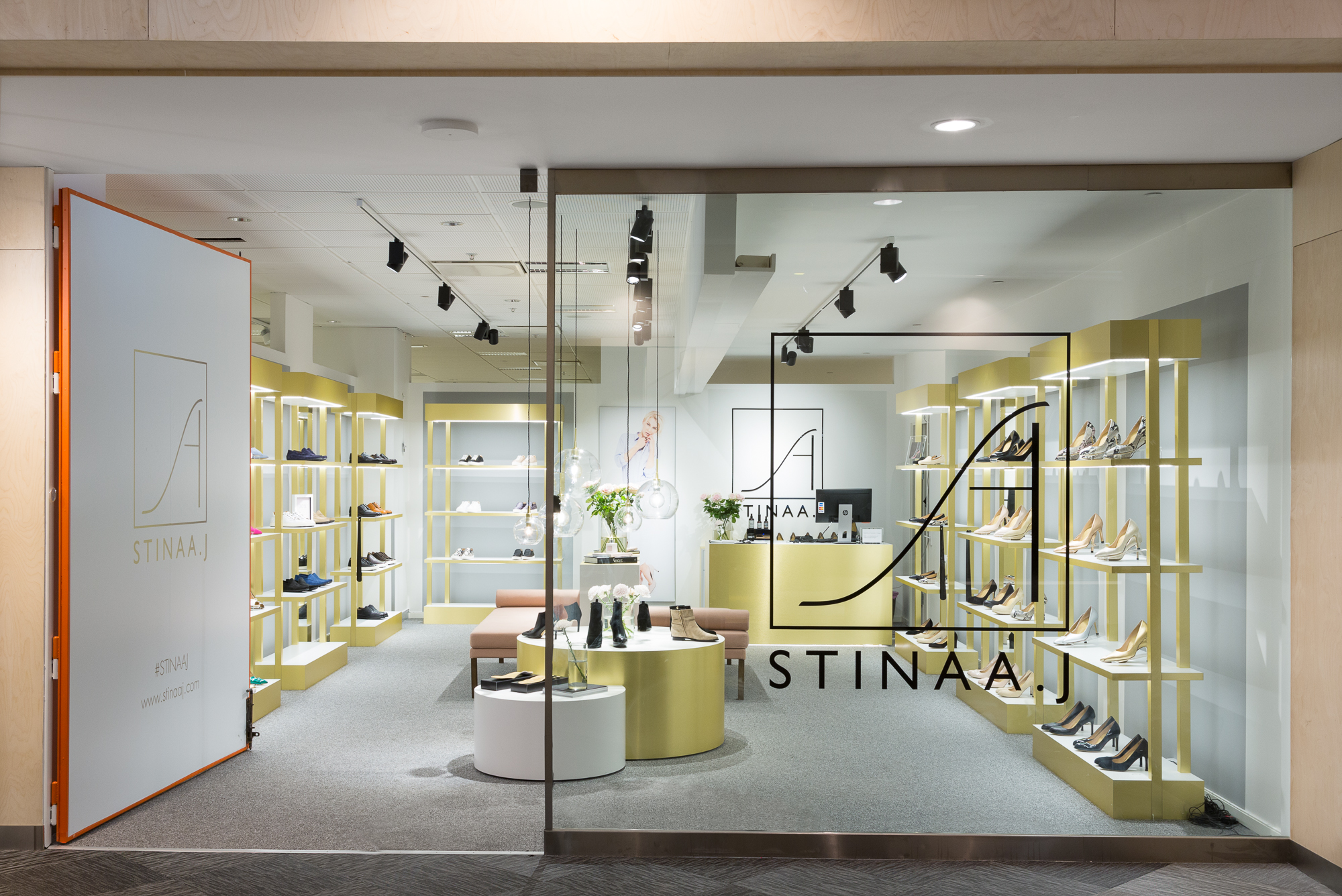 In the corner of Mäster Samuelsgatan / Regeringsgatan, development work is currently underway for a long-term renewal project of the property owned by Pembroke Real Estate. In parallel with this the need arose for a temporary galleria entrance. The reworked galleria corridor we oversaw was inaugurated in April 2016. The former nineties environment of Passagen has been replaced by a more contemporary feel that, despite being temporary, is still finished to a high quality.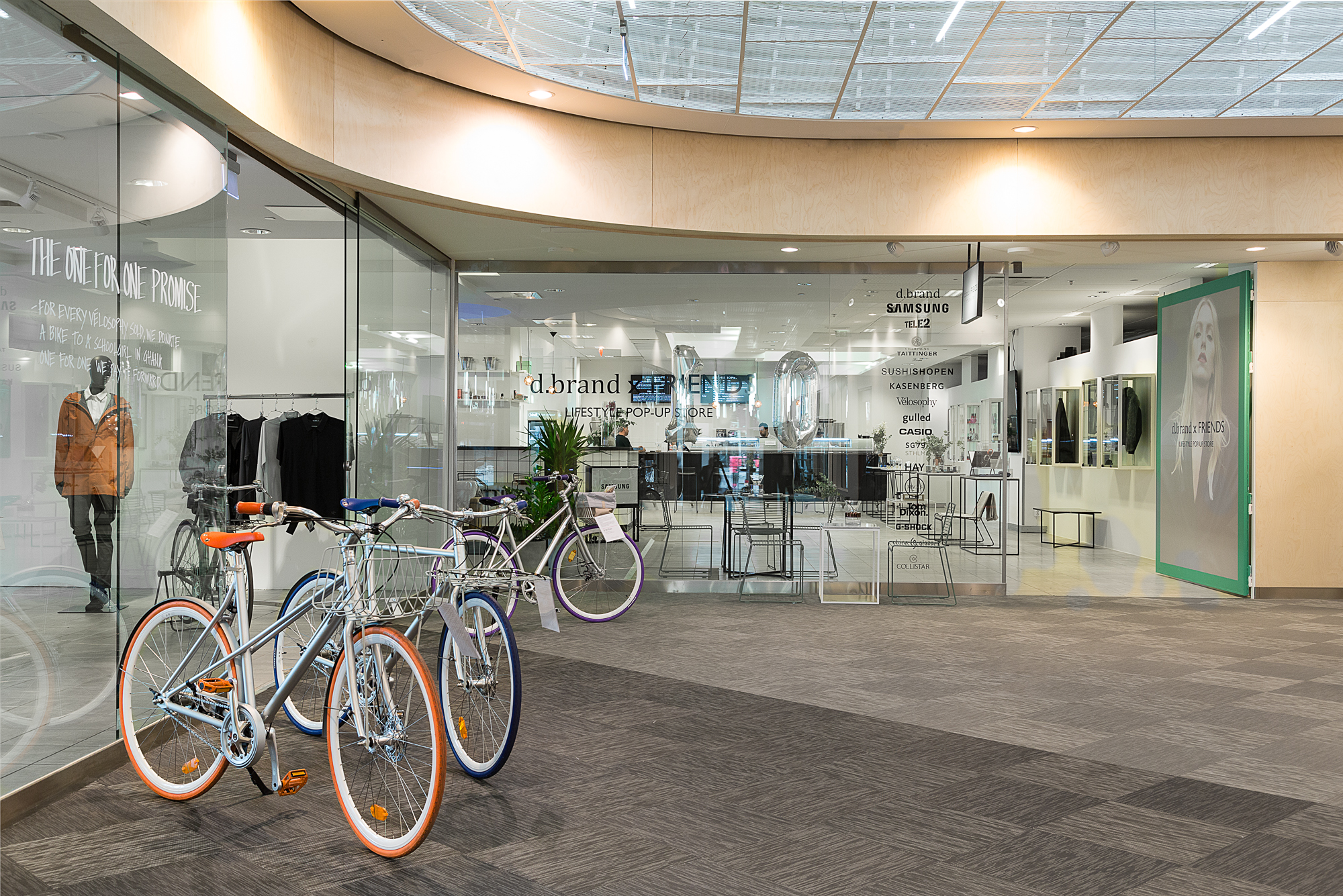 As part of this redevelopment Passagen changed its name to Beta to emphasise the new look and the fact that the contents of the galleria corridor were in a transitional phase and an experimental approach was being taken by both the tenants and the property owner. The entrance doors to the shops consist of large panels that also serve as signs. Door panels and door niches are painted in different colours and the pattern of a rug in gray tones is featured on the floor of the galleria corridor. The materials used in combination with the stores' own profiles create an exciting atmosphere for visitors. Indeed it is the temporary tenants who will lend character to the walkway, so in this respect it will shift and evolve over time.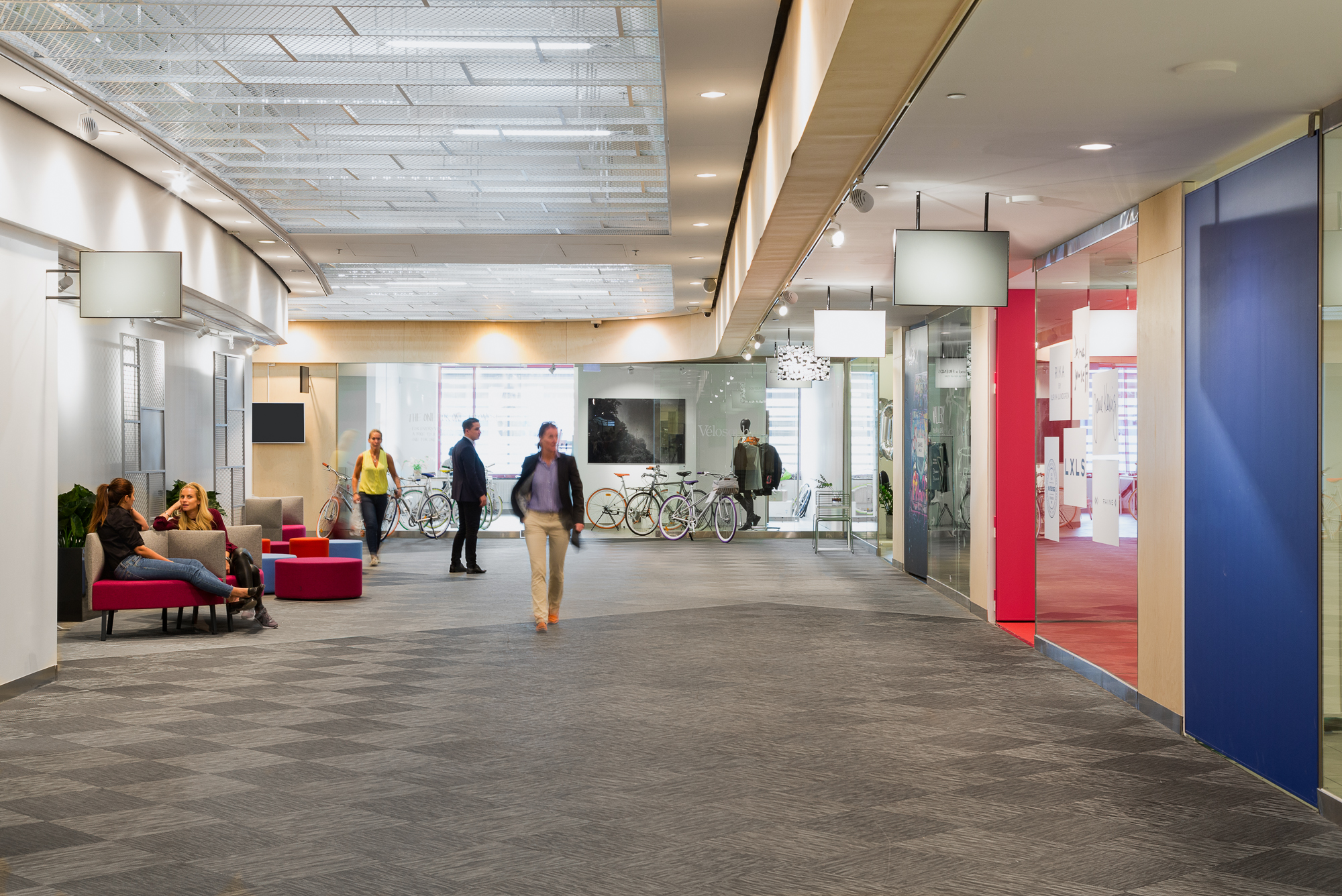 The galleria entrance was widened and light plywood sections were added. The entrance doors to the shops consist of large panels that also function as signs.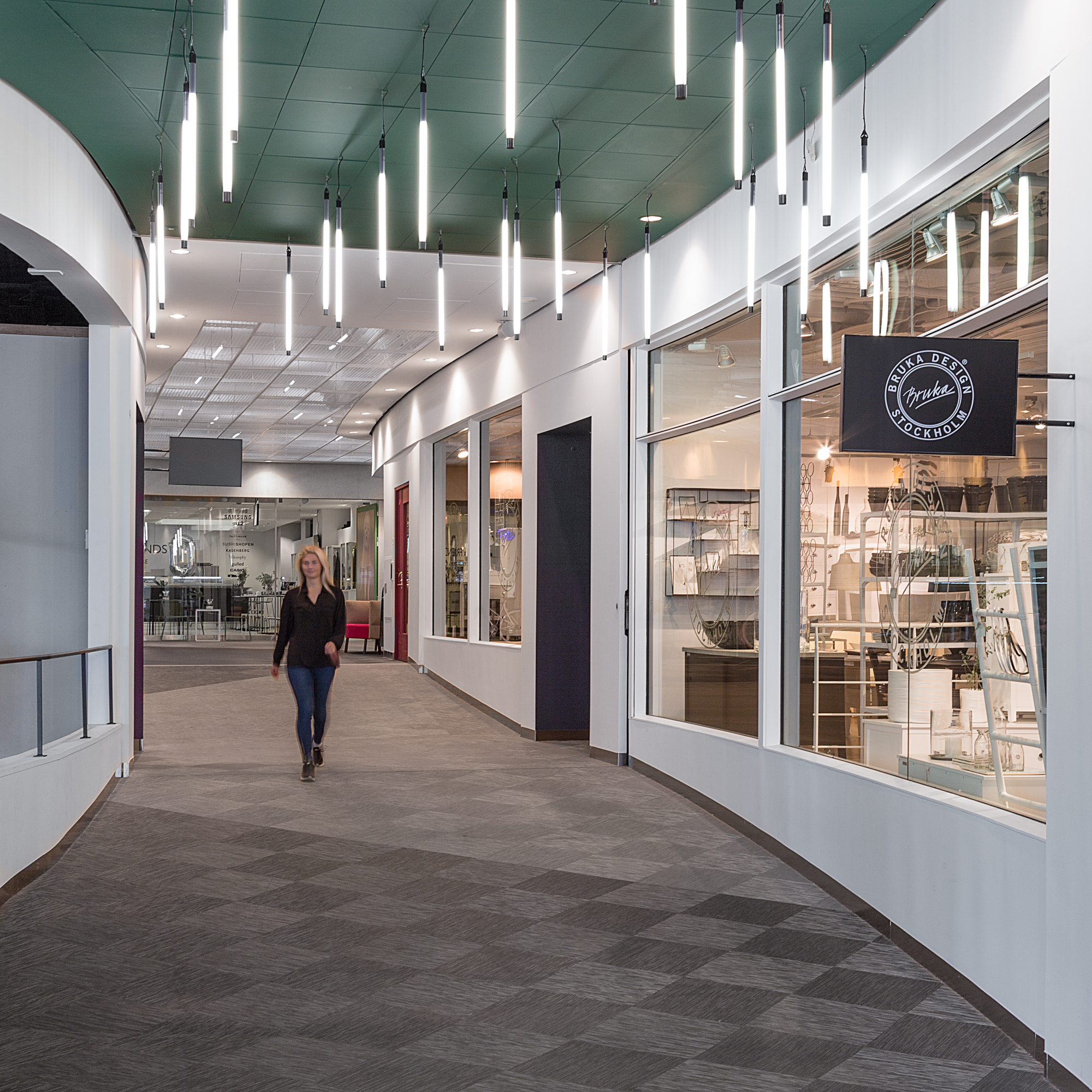 The panelling was clad and painted white, and a bottle-green roof in the entrance hall was equipped with light bars to strengthen visibility from the outside and also match the corner of the Mood galleria on the other side of the street.
Project Type
Pop-up galleria
Client
Pembroke Real Estate
Main Contact
Björn Westerholm