"STYLISH, SEXY AND COMFORTABLE"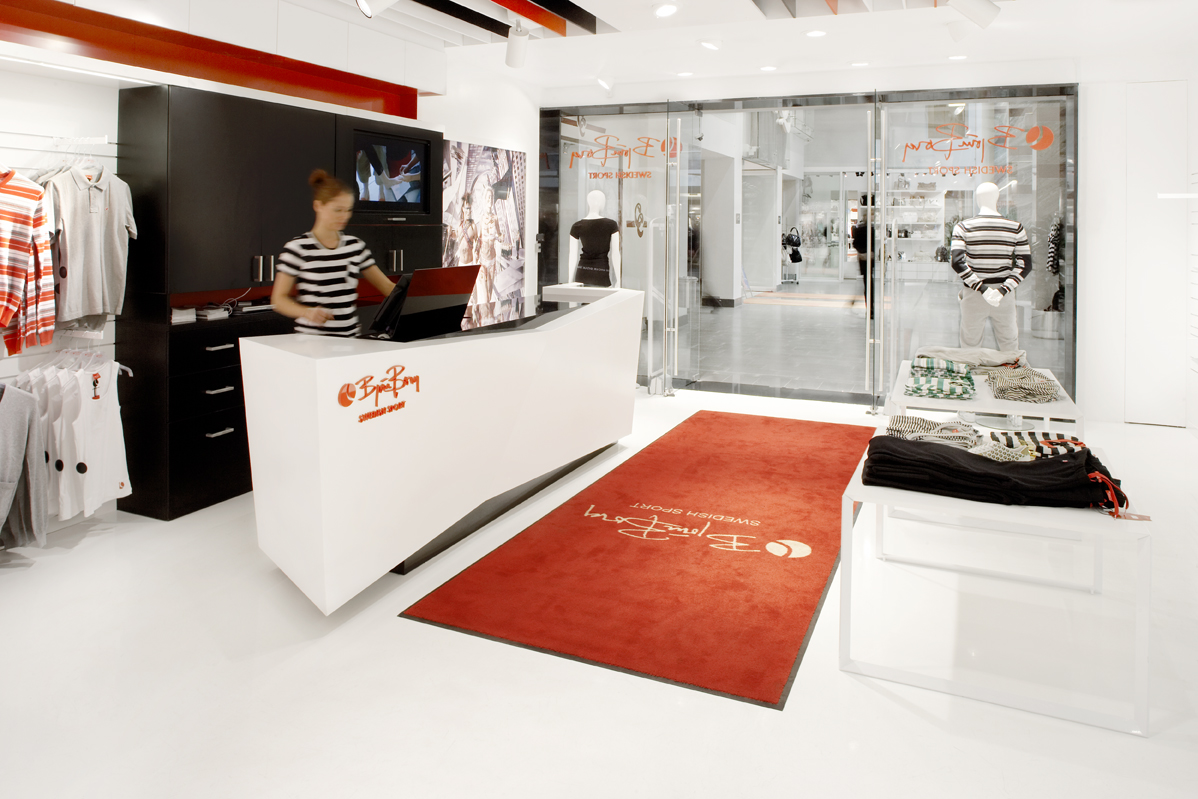 Since the 80s the Björn Borg brand has been a familiar sight for underwear and sports fashion in department stores. Our mission was to develop a concept that would elevate the brand and provide a blueprint for expansion with more own-brand stores in Sweden and abroad, in shop-in-shops at department stores and at trade fairs. The concept needed to reflect Björn Borg's core values of "stylish, sexy and comfortable".
A modern and angular design ethic was combined with a colour scale that reflected the brand's background. The colours white, red and black and 'grass' were a recurring detail. The stylised tennis ball in the brand's logo appears in some of the store's furniture. Björn Borg's stores in Sweden and overseas were rebuilt according to the concept, which has now been replaced by a new one.
Project Type
Stores, shop-in-shops and exhibition stands
Location
National and International
Construction Period
2005-2009