STORE AND RESTAURANT IN ONE
In Royal Copenhagen's flagship store in the MOOD shopping centre in Stockholm, we combined the sale of porcelain with the serving of open sandwiches. It was, on every level, a very tasteful assignment!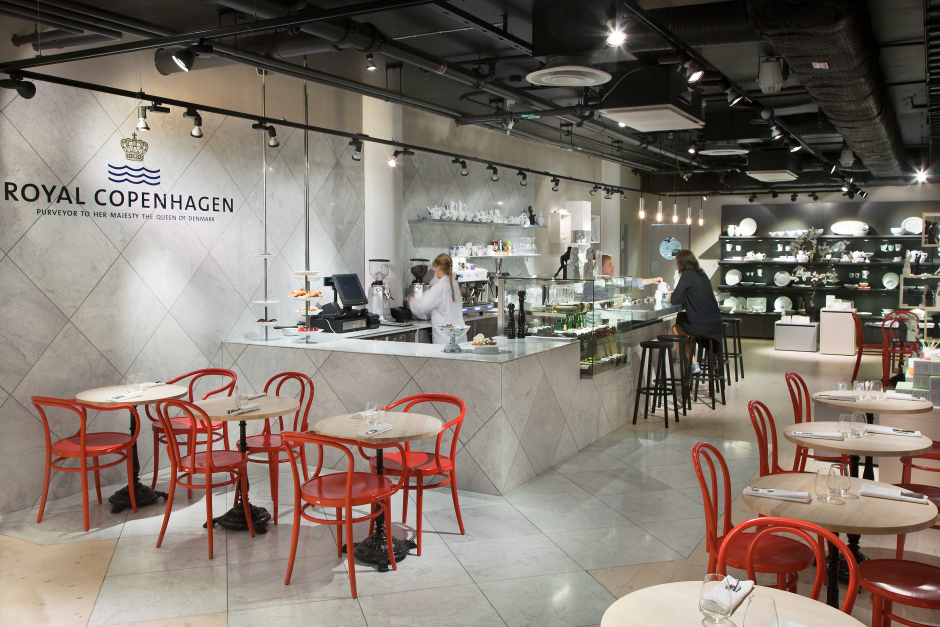 Our task was to find a way to combine a store that sells an exclusive quality brand with an inviting sandwich restaurant. One source of inspiration was the porcelain itself and the contrast between the hard and the classic, and the fragile and playful. We worked with a balance between renewal and tradition by playing with well-known materials and classic shapes, similar to how Royal Copenhagen themselves work with their new collections.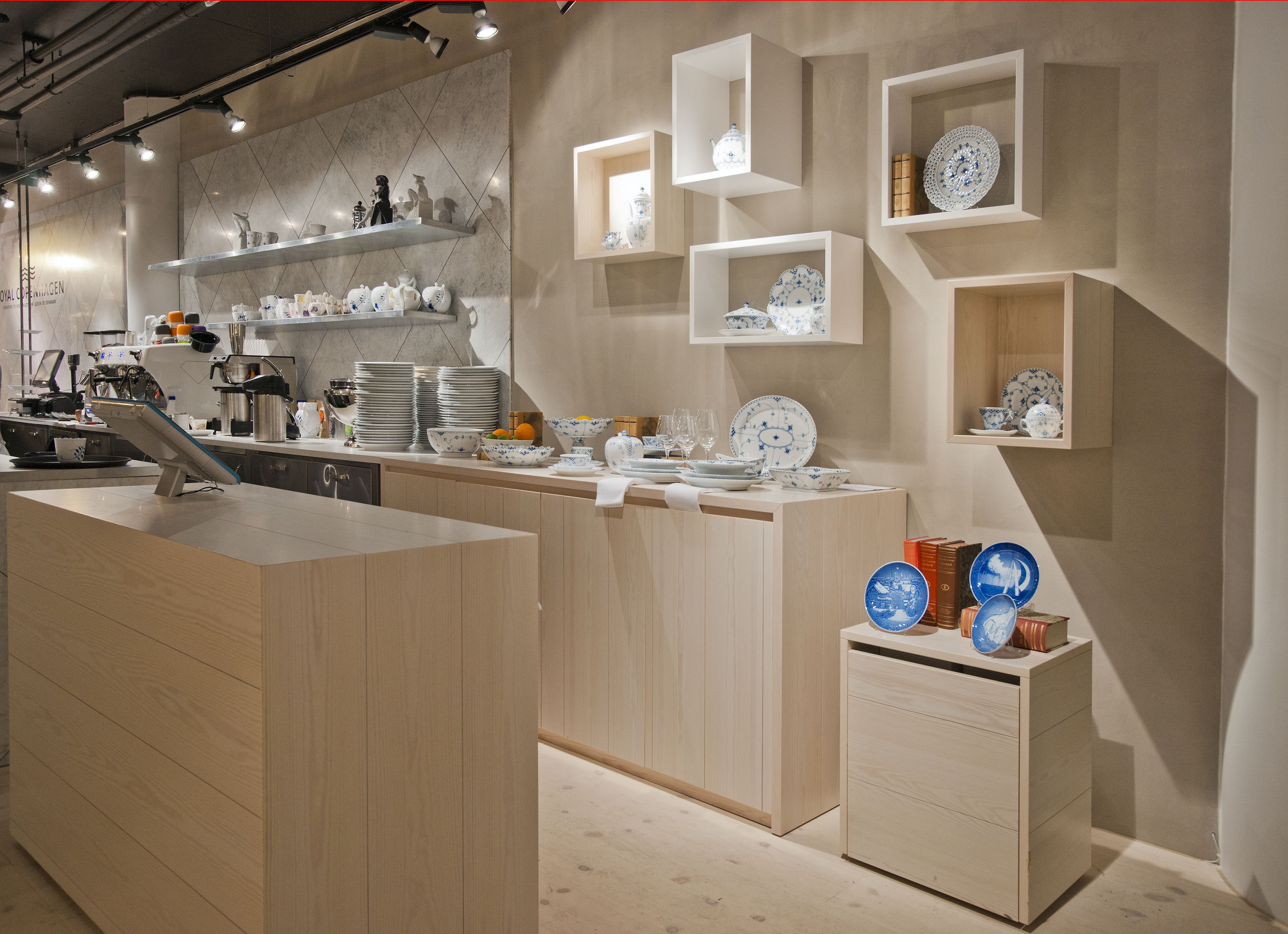 Since the brand is very strongly associated with its home country, we also introduced our own interpretation of what characterises Danish architecture. We opted for simplicity in the materials used, a design featuring unexpected encounters between different materials and a scheme that featured a light, toned-down colour scale.
Project Type
Store and food service
Location
MOOD shopping centre in Stockholm
Client
Fredrik Johannisson