A CENTREPIECE OF STOCKHOLM CITY
A total renovation and a new modern design for one of Stockholm's most famous shopping centres led to the establishment of new stores, increased customer flows and a growth in sales.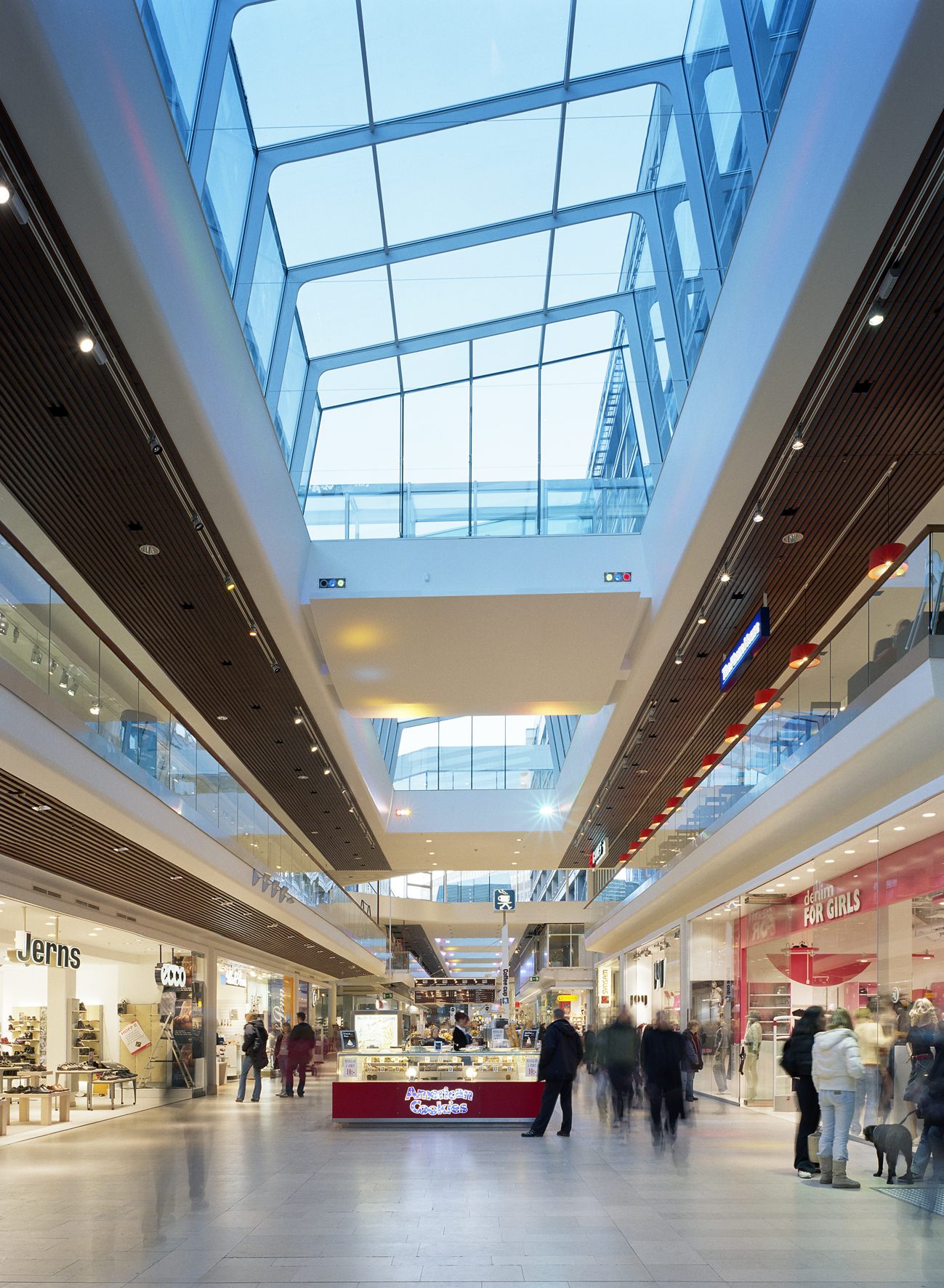 The shopping centre on Hamngatan was opened in October 1976. Over the years the range of shops adapted to the times, while the building itself changed very little. This renovation project, which was completed in 2004, included a total redevelopment of Gallerian, with expanded retail space (from 19,500 square metres to 26,000 square metres), more restaurants and a fresh new contemporary design.
A 250 metre-long series of roof lanterns let in more daylight, new store fronts gave brands the opportunity to profile themselves and there were new floor finishes and advanced lighting systems installed. Shopping was able to continue while the rebuilding work took place. The transformation also included upgrading existing stores and adding new attractive brands. The result was increased footfall and higher sales. Now Gallerian has had time to undergo another evolution. But at the time this was its first major transformation and one of Wester + Elsner Architects' first really big assignments.