REBUILDING THE PUB DEPARTMENT STORE
In 2015 the transformation of the historic department store PUB in Stockholm into flagship stores and a hotel began. The goal was to celebrate the building's original 1920s design and architecture.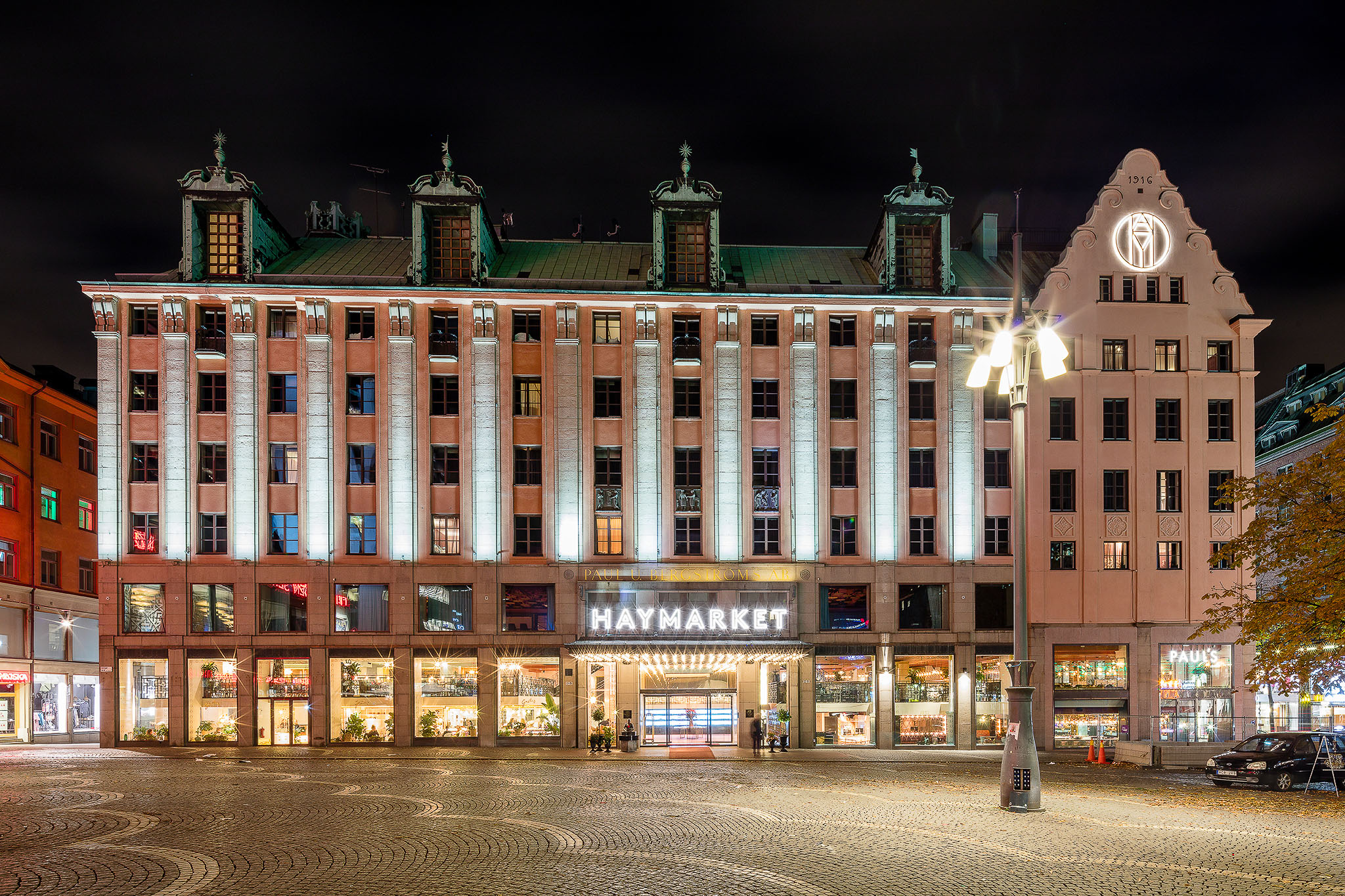 When Axfast bought PUB they already had a plan. After several previous attempts to breathe life into the cramped old department store with too many floors it was time to invest in urban life and reposition the stores and hotels outwards towards the streets around it. This introverted space, with its empty display cabinets and limited number of entrances, needed to be opened up with more shops, cafes, bars, restaurants and a hotel.
Our mission was threefold; to give the entire block a new external design, to draw up plans for new retail space and not least to guide the entire renovation process through an authority and building permit process for a block consisting of several properties with the highest cultural and historical classification. And so the interior courtyard became a hotel foyer (designed by Koncept and Krook & Tjäder) and the surrounding facades were harmoniously renewed and restored.
Project Type
Retail spaces, hotel and restaurant
Location
Hötorget, Stockholm
Construction Period
2015-2016
Main Contacts
Claes Pedersen and Fredrik Elsner