WORLD-CLASS EXHIBITION CENTRE
Scandinavian Xpo is being developed into an international arena for meetings and exhibitions.
The former Eurostop Arlanda shopping destination is being converted into a world-leading exhibition and conference facility, and a new building will be added to the existing hotel containing 200 rooms and located alongside the E4 motorway.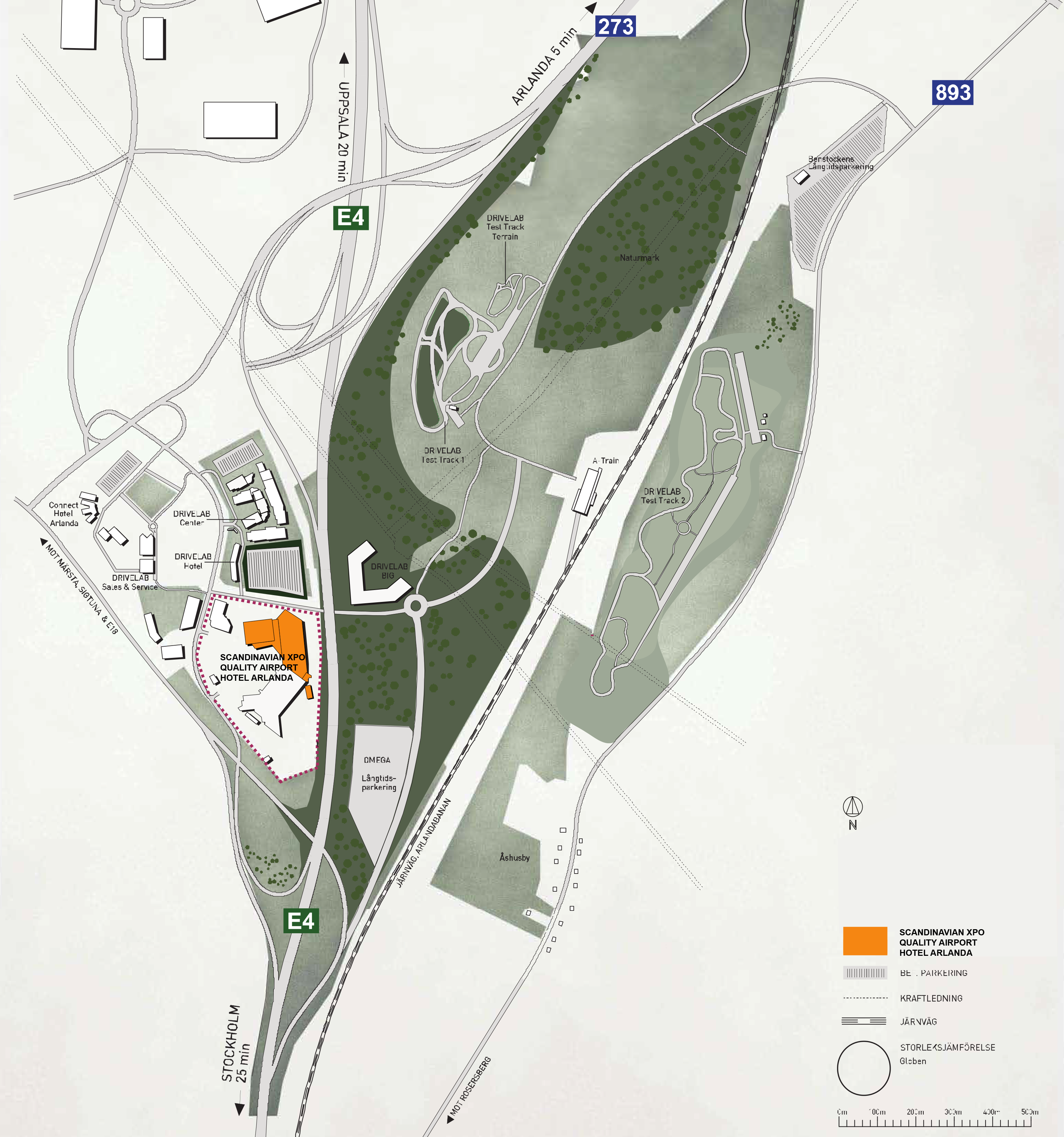 Scandinavian Xpo opened its doors in 2020 with new exhibition halls, conference rooms and hotel facilities. The Stockholm region has registered the strongest growth anywhere in Europe and is ranked as one of the world's most attractive cities to live and work in. The new meeting and event arenas will bring more opportunities to the Arlanda International Airport and Stockholm-Uppsala metropolitan areas thanks to an increased capacity to handle major trade fairs, conferences, congresses and events.
Wester + Elsner Architects was made responsible for this project, which included three exhibition halls and associated conference facilities for events and meetings, as well as the construction of a new 200 room hotel for Nordic Choice with conference facilities, a lobby and reception areas. The main exhibition facility will also house several restaurants. The entire exterior of the facility will be reviewed in connection with other ongoing construction work, and finally the existing hotel with its 220 rooms will be renovated. In total the project covers an area of 45,000 square metres. Construction is being carried out while tenants remain in the southern part of the property and the existing hotel. The project insists on high environmental standards, with a focus on low energy consumption and sustainable material choices,and has a BREEAM classification of Excellent and Very Good (for the existing hotel).
Project Type
Exhibition and Conference venue, hotel
Location
Arlanda, Stockholm
Construction Period
2017-
Client
Arlandastad Holding AB
Main Contact
Kajsa Axelsson