ITALIAN FLAVOURS AND TYRESÖ'S COSIEST LUNCHTIME DINING
Together with Skandia Fastigheter and the restaurant owners we developed a fresh new interior design concept for two restaurants: TOSCANINI and GREEN BULL in Tyresö centre.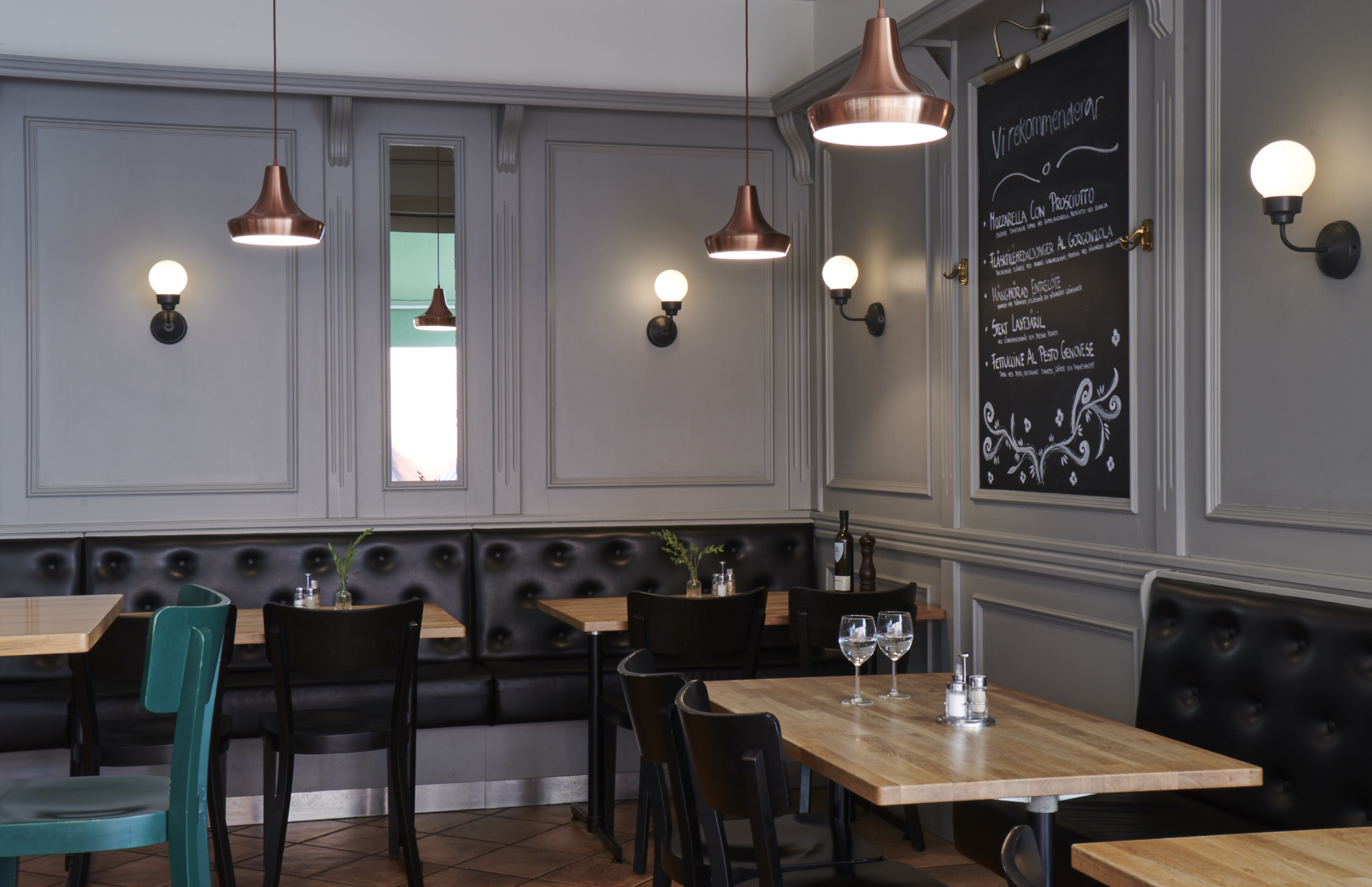 GREEN BULL
With Tyresö updating its centre it was time for its popular lunch restaurants to do the same. A clearer connection between them was established, the restaurant's facades were opened up and furniture was allowed to spill out on the centre's inner square.
Our mission was to work with the existing interior design as a base and renew the interior of the restaurant environment.
We introduced new tables and chairs, additional lighting and a new colour scheme. In addition we worked with the floorplan to create a varied and interesting environment.
Our goal was to design and create a natural gathering place where Tyresö residents felt welcome.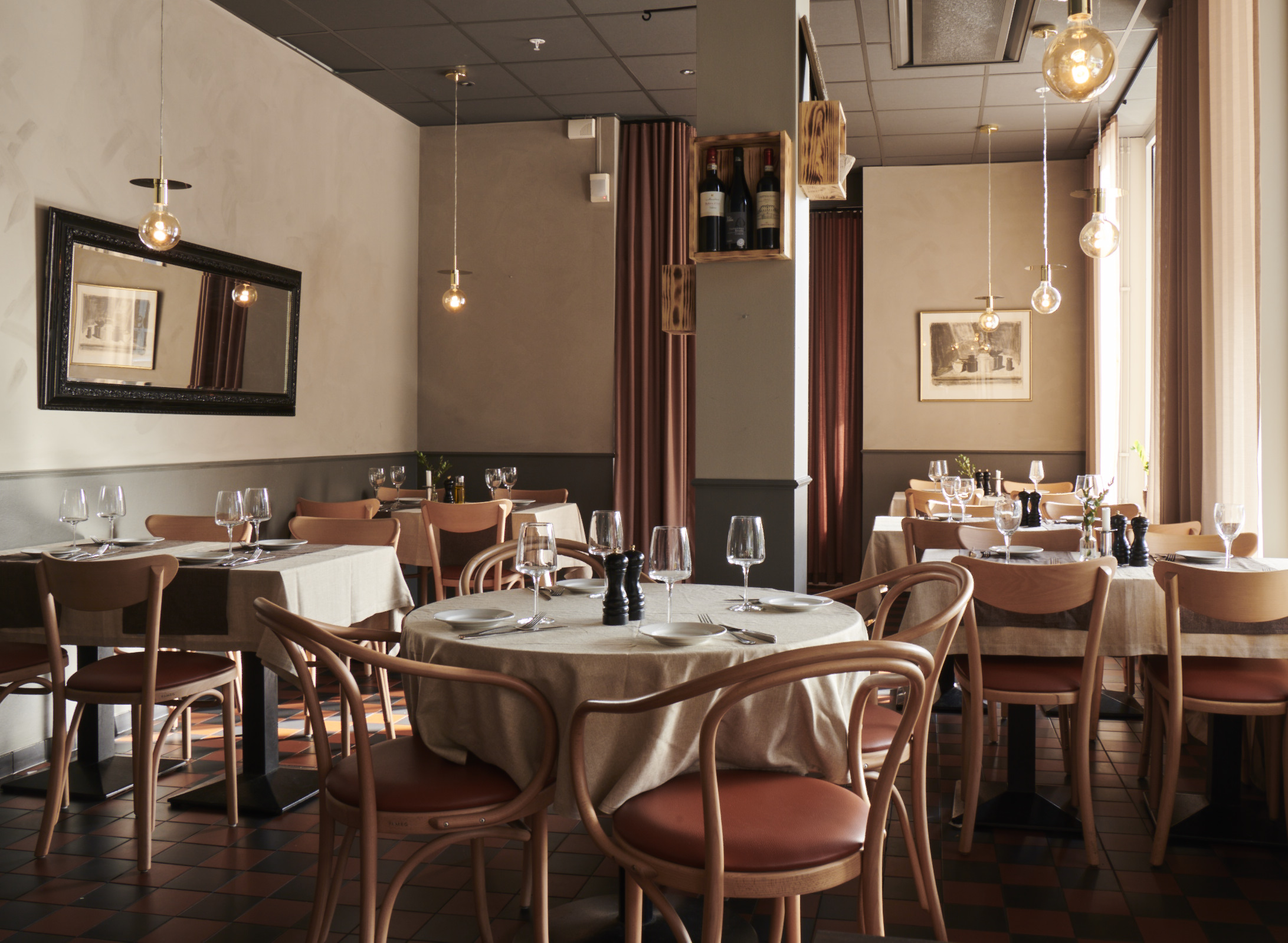 TOSCANINI
When Restaurant Mosaik wanted to change its name to Toscanini it took the opportunity to change its interior and food profile too.
Working to a limited budget we were commissioned to refine the restaurant environment. We focused on upcycling and adapting existing elements, renovating where possible and introducing new elements where it really mattered. We created an environment with a calm colour palette and a restrained finish with wood surfaces and earthy tones. In some parts the restaurant also received new furnishings and lighting.
Our vision was to create a pleasant, welcoming place at any hour of the day.
To further enhance the new range of food on offer we also helped develop a fresh graphic profile, giving new interest to both menus and signs.
Client
Skandia Fastigheter
Construction Period
2017-2019