A WOODEN BOX WITHIN A GLASS ONE
Exciting things are happening in the centre of Danderyd. In connection with an extensive urban development project we have (along with other assignments) created this first-of-a-kind office building, Here we really have thought both inside and outside the box!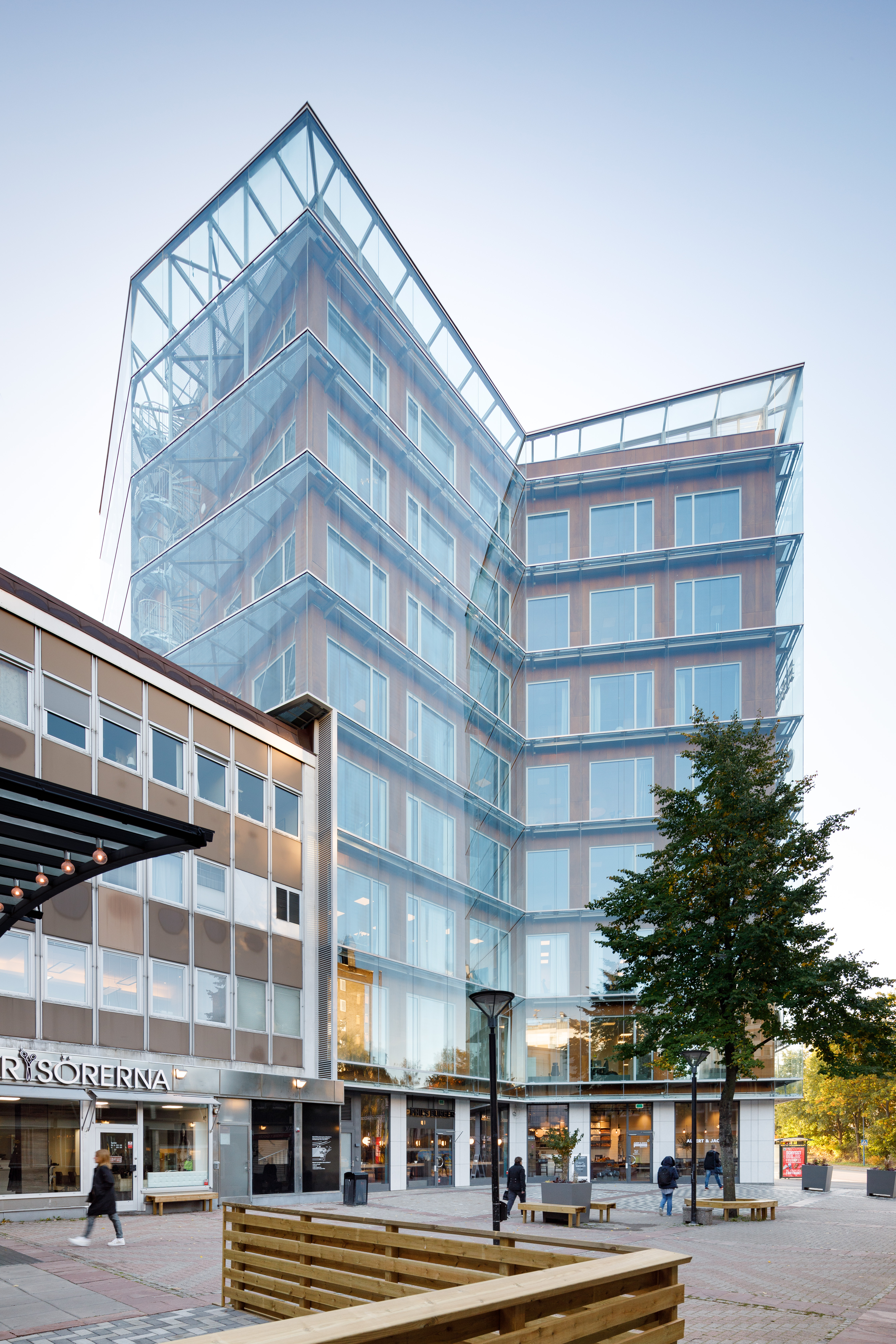 URBAN LIFE REFLECTIONS
This is the first new office development in the future plans for Danderyds Centrum.
The zoning plan led us to create the design expression "a wooden box within a glass one". In practical terms it became a double-shell facade.
The outer glass facade features small angle changes to create different light and reflections. As part of attracting more city life to the centre of Danderyd, the building has retail space on the ground floor with, among other concepts, two new restaurants to increase the onsite food offering.
We have also designed some of the tenants' offices higher up in the building.
The building was constructed as a turnkey contract.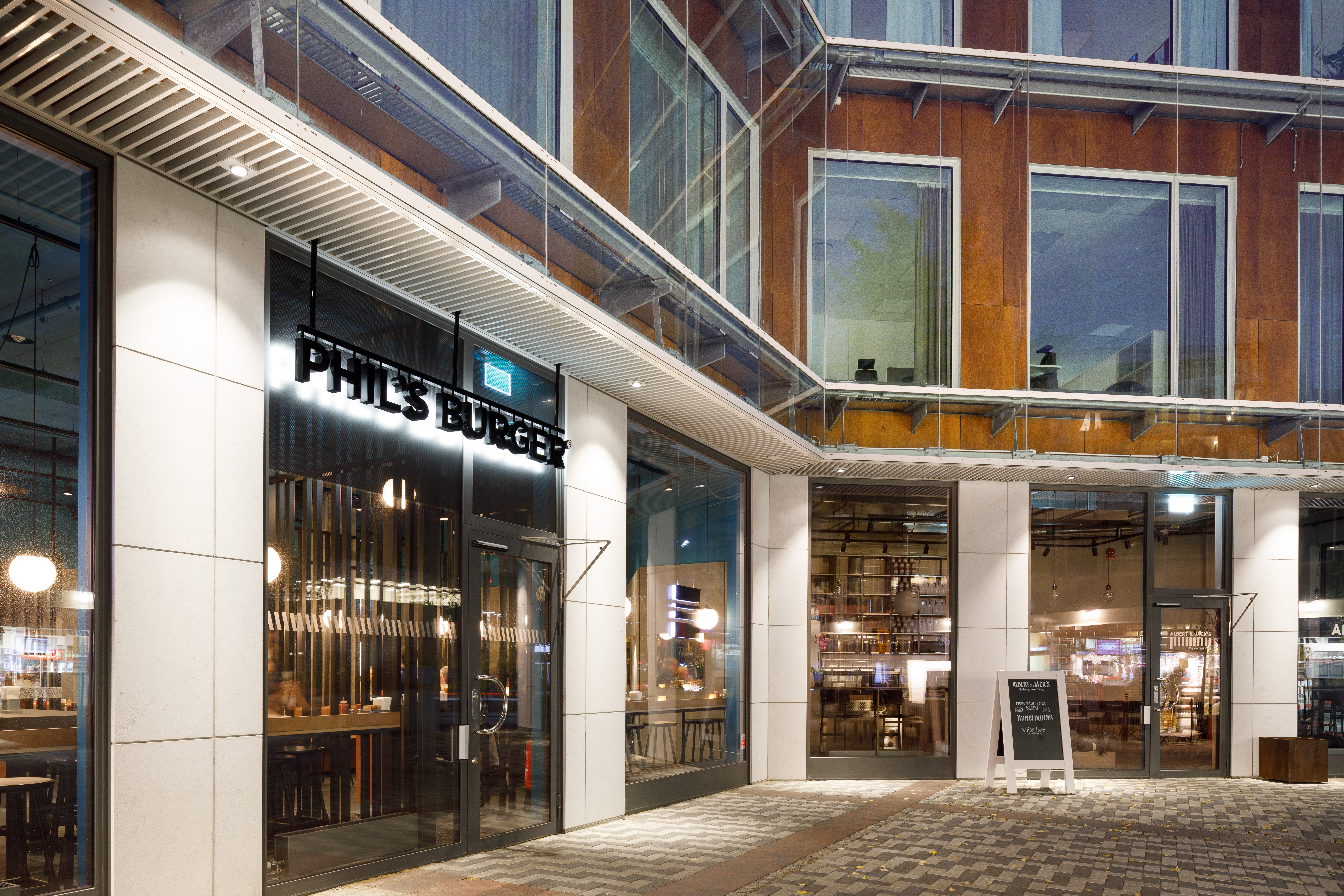 EIGHT FLOORS
We were given the assignment to create an eight-storey office building from a zoning plan by Skandia Fastigheter. The building, part of a larger construction project for Danderyds Centrum, was located on a plot with multiple angles and a small footprint.
The zoning plan paradoxically stipulated glass to feature in the facade as well as a 20cm layer of concrete to protect against possible explosions from the nearby E18 motorway.
The assignment later evolved and we became the architect for the contractor JM Entreprenad.
The offices are located at the square in the southern part of Mörby centrum.
Project Type
Offices and ground floor shops
Location
Danderyds Centrum, Danderyd
Construction Period
2017-2018
Client
Skandia Fastigheter, JM Entreprenad
Main Contacts
Fredrik Elsner and Svante Norder