SECURITY AND WARMTH IN FOCUS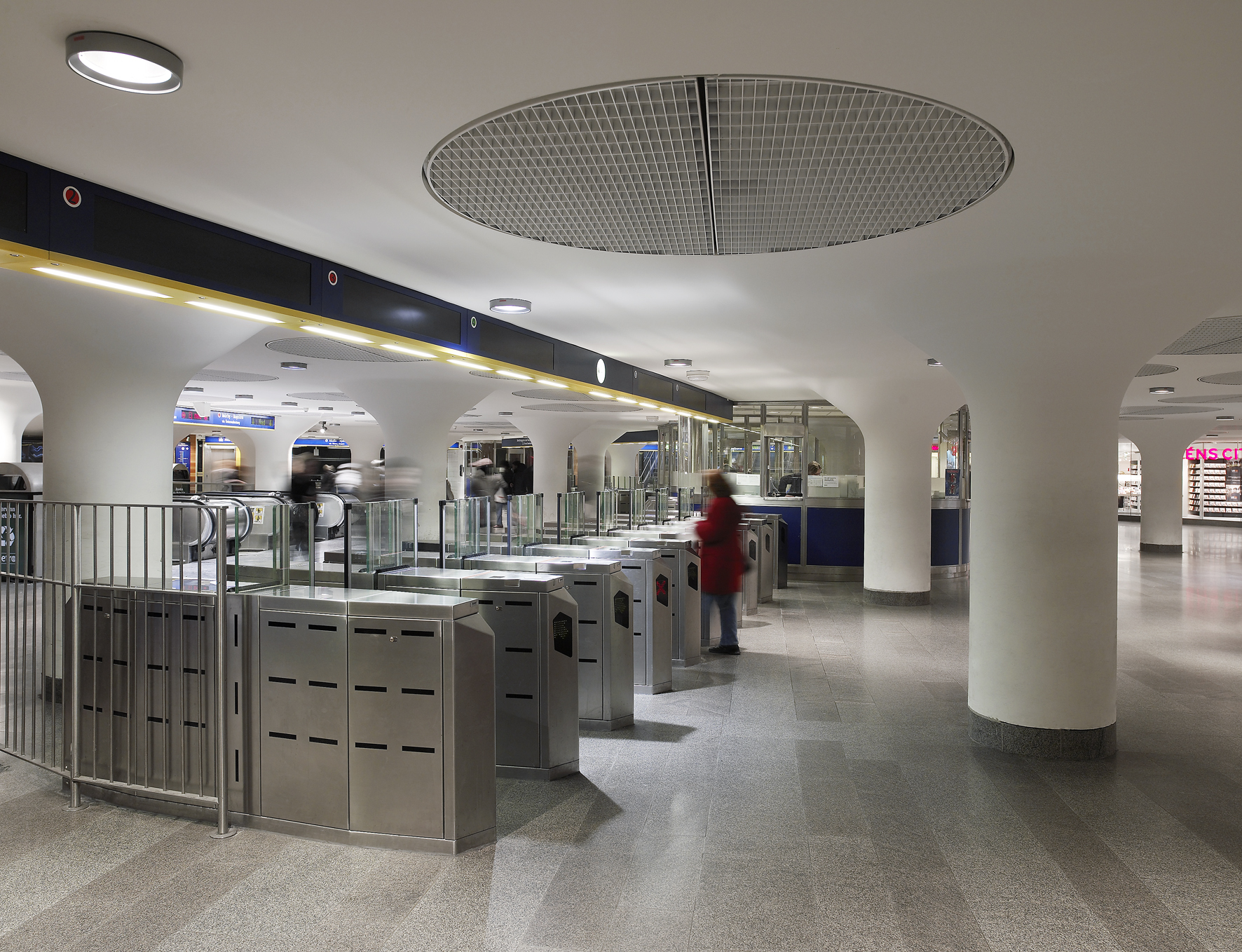 T-centralen is the main hub of Stockholm's metro system. Approximately 120,000 people pass through here on a typical day. The northern entrance to Sergels torg had become worn out over the years and no longer met the demands of modern travelers. Our mission was based on the philanthropic view that: "If we build a really nice environment, people will appreciate it and look after it". That is why we have, for example, covered the walls with cherry wood paneling to give an impression of comfort.
The sound absorption measures we put in place create a calmer environment. The lighting comes from sources that enhance and highlight the colours of the people passing through, while more open views create a safer environment without hidden surprises. We have turned the stairs in the stairwells to adapt them to the correct orientation for visitors, which has also allowed more daylight into the ticket hall.
Project type
Subway station, T-centralen
Client
Storstockholms Lokaltrafik AB