DRIVING UP CAR SALES AND SERVICE LEVELS
Car showrooms and facilities are often designed using materials like chromed steel, black leather and shiny marble which give them an air of masculine domains.  This doesn´t necessarily resonates with the entire customer base, so we wanted to change things.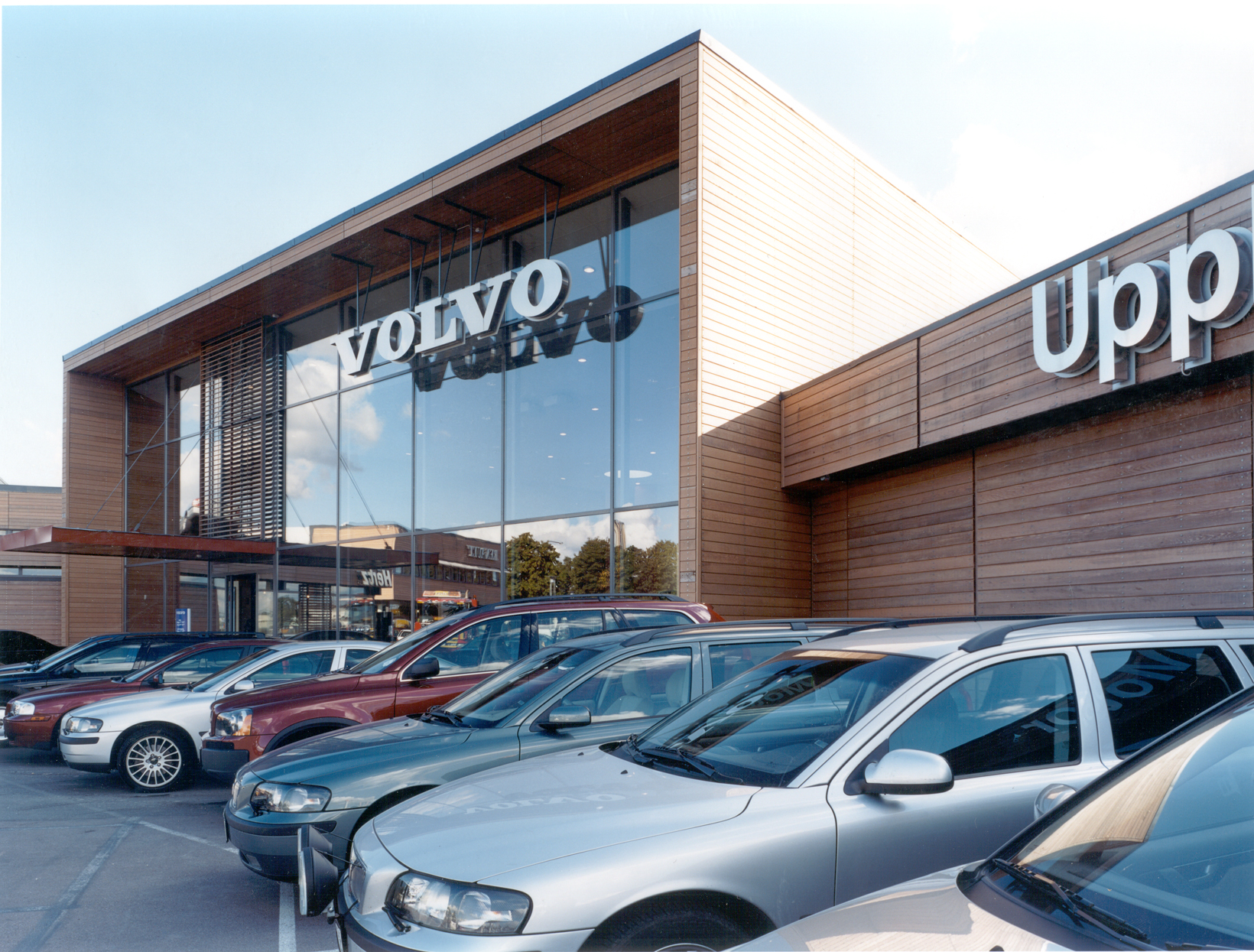 Today buying a car is an activity that engages the entire family, so one of the most important starting points for us has been to give the facility a warm and inclusive atmosphere. Both the sales divisions and workshops at Upplands Motor's facilities in Uppsala and Akalla in Stockholm have been given a facelift. Unlike regular car showrooms you are greeted by cedar and glass facades and a ground floor area where we have thought about care and comfort. The interior features wooden panels, tiled floors, large pictures on the walls and a carefully designed sound environment.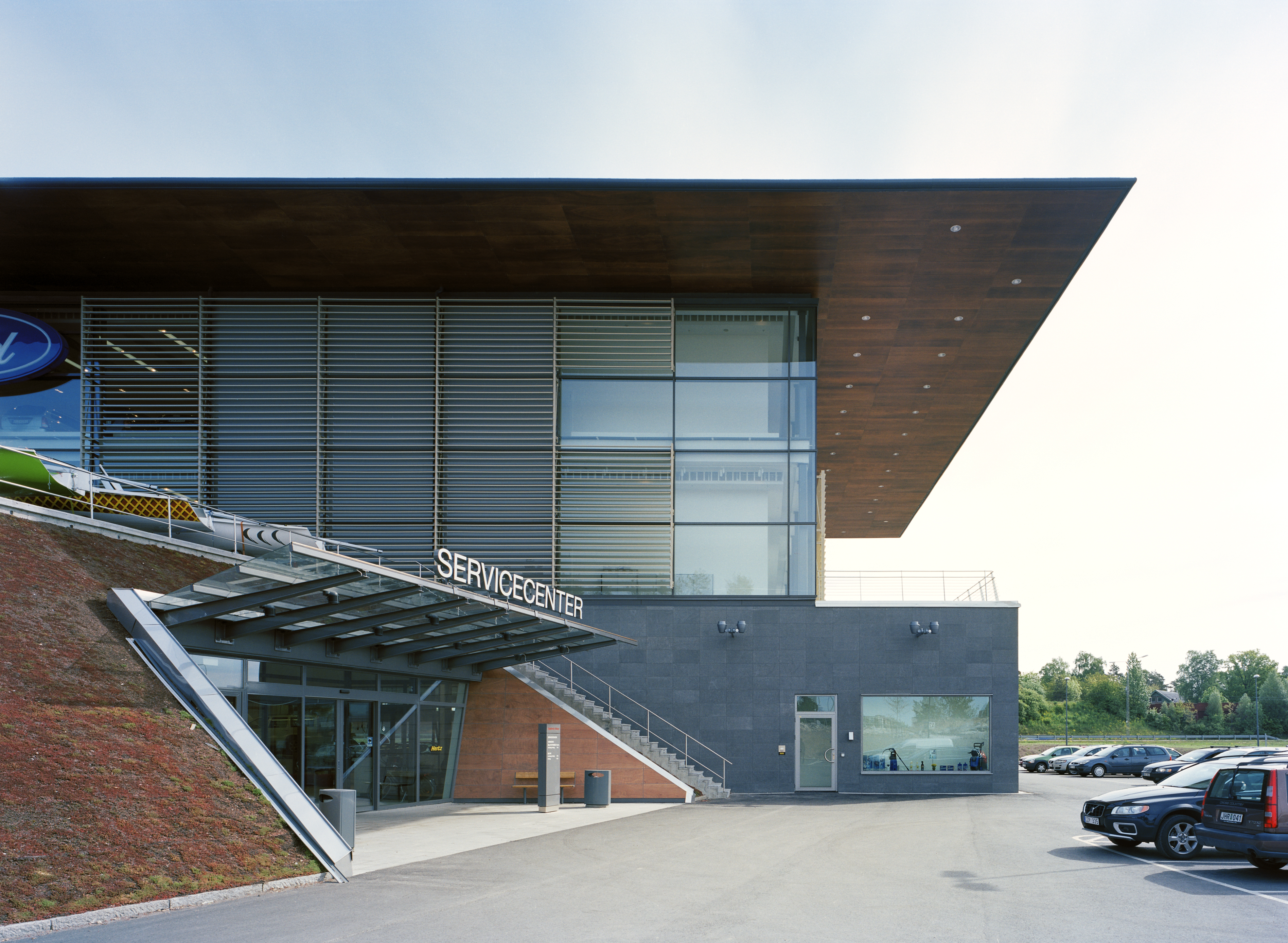 The car showroom in Akalla is located on a steep sloping plot in a fantastic location on the E4 between Stockholm and Arlanda. The main feature of the facility is two glazed buildings with large projecting roofs and a heavy plinth in dark granite. Parking at the front of the main buildings is terraced over three different levels with sedum-covered slopes in between. Inside the car brands Volvo, Ford and Renault have their own distinct areas. In the centre is a café and event areas with high ceilings and lanterns. The design of the workshops has also been carefully thought through, with high quality lighting and materials used throughout.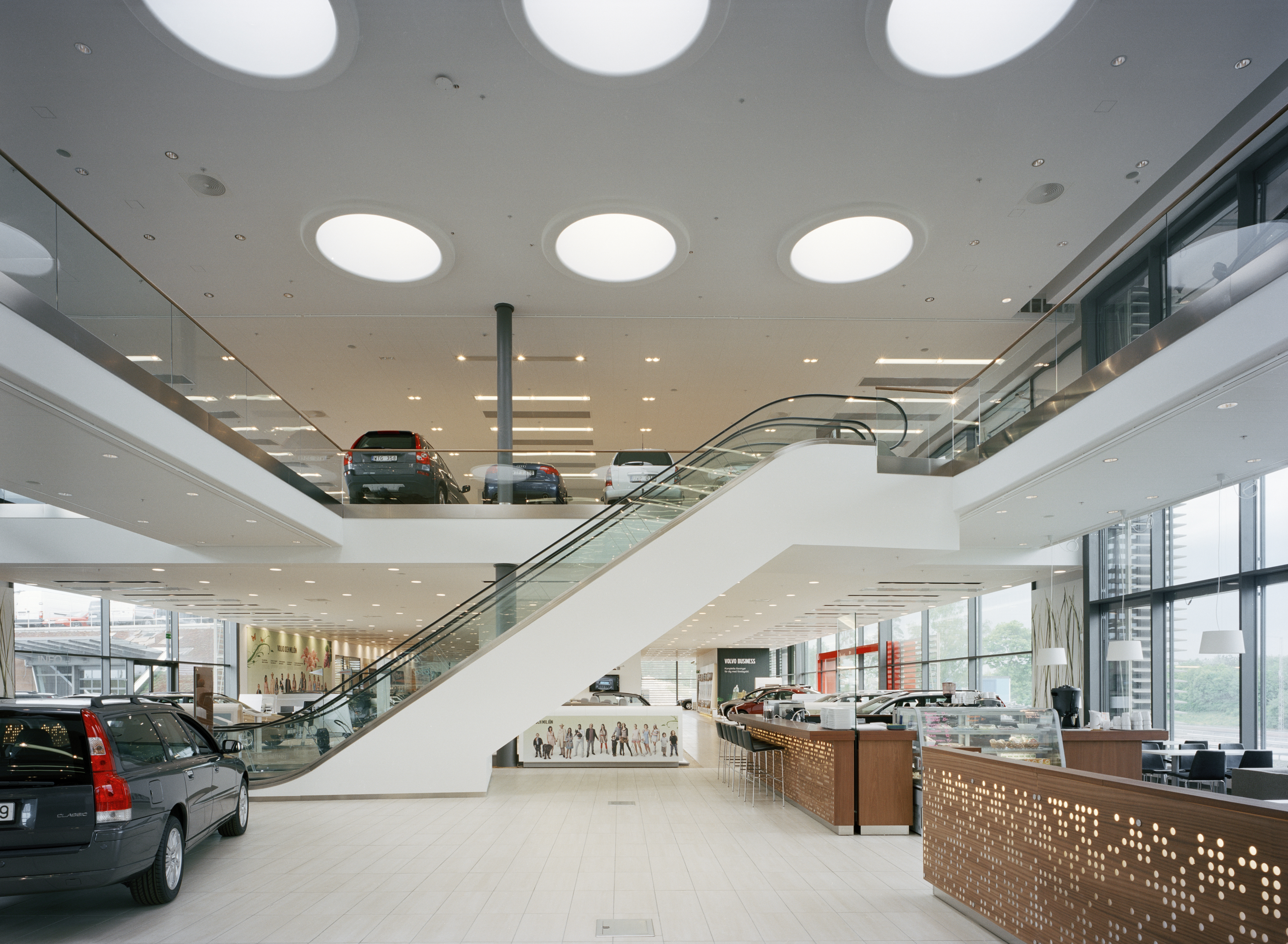 Interior, Akalla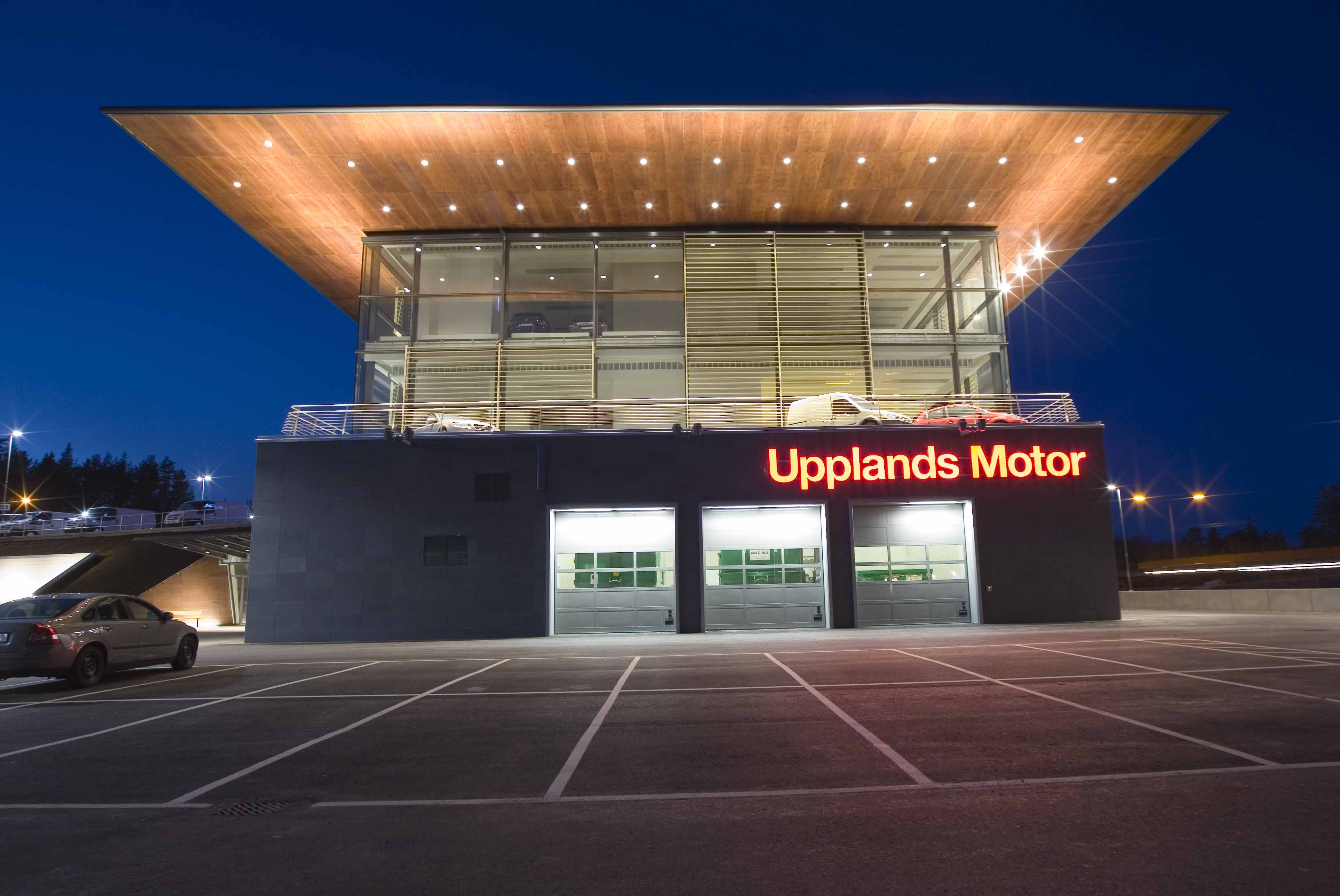 The exterior at night, Akalla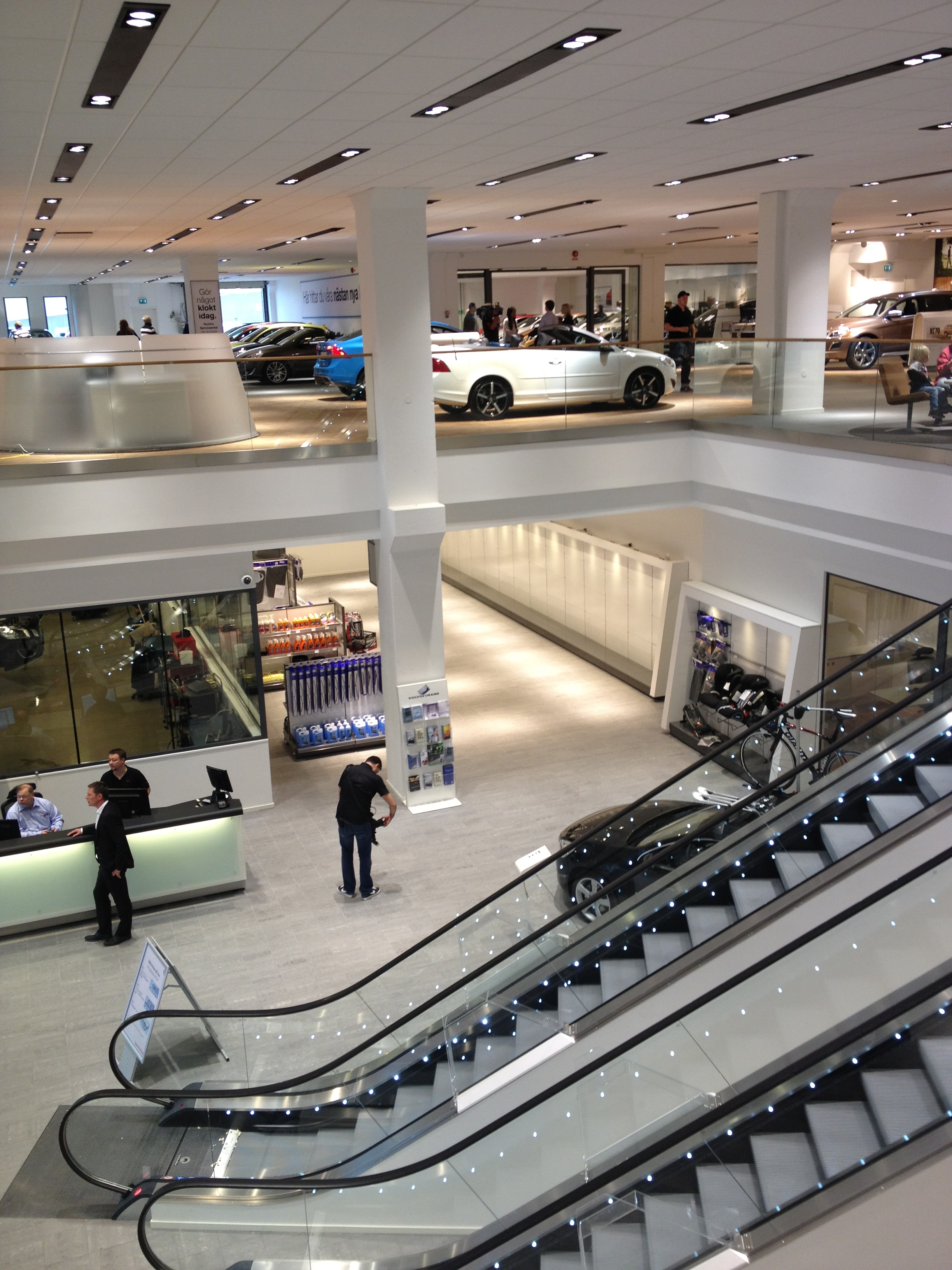 Interior, Hammarby Sjöstad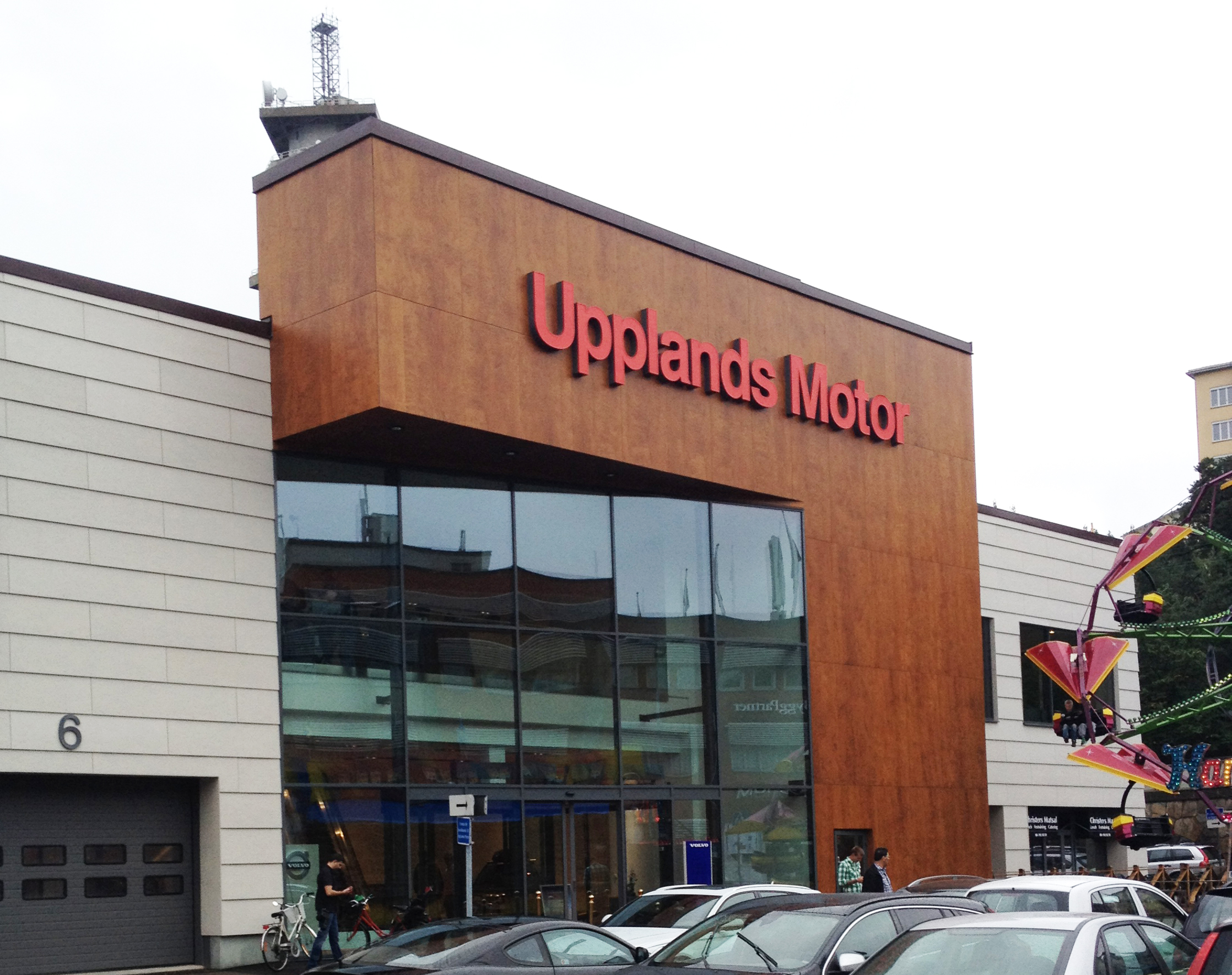 Exterior, Hammarby Sjöstad
Project Type
Car Sales and Service
Location
Akalla in Uppsala and Hammarby Sjöstad in Stockholm
Construction Period
2003, 2007, 2012
Main Contact
Herman Johansson