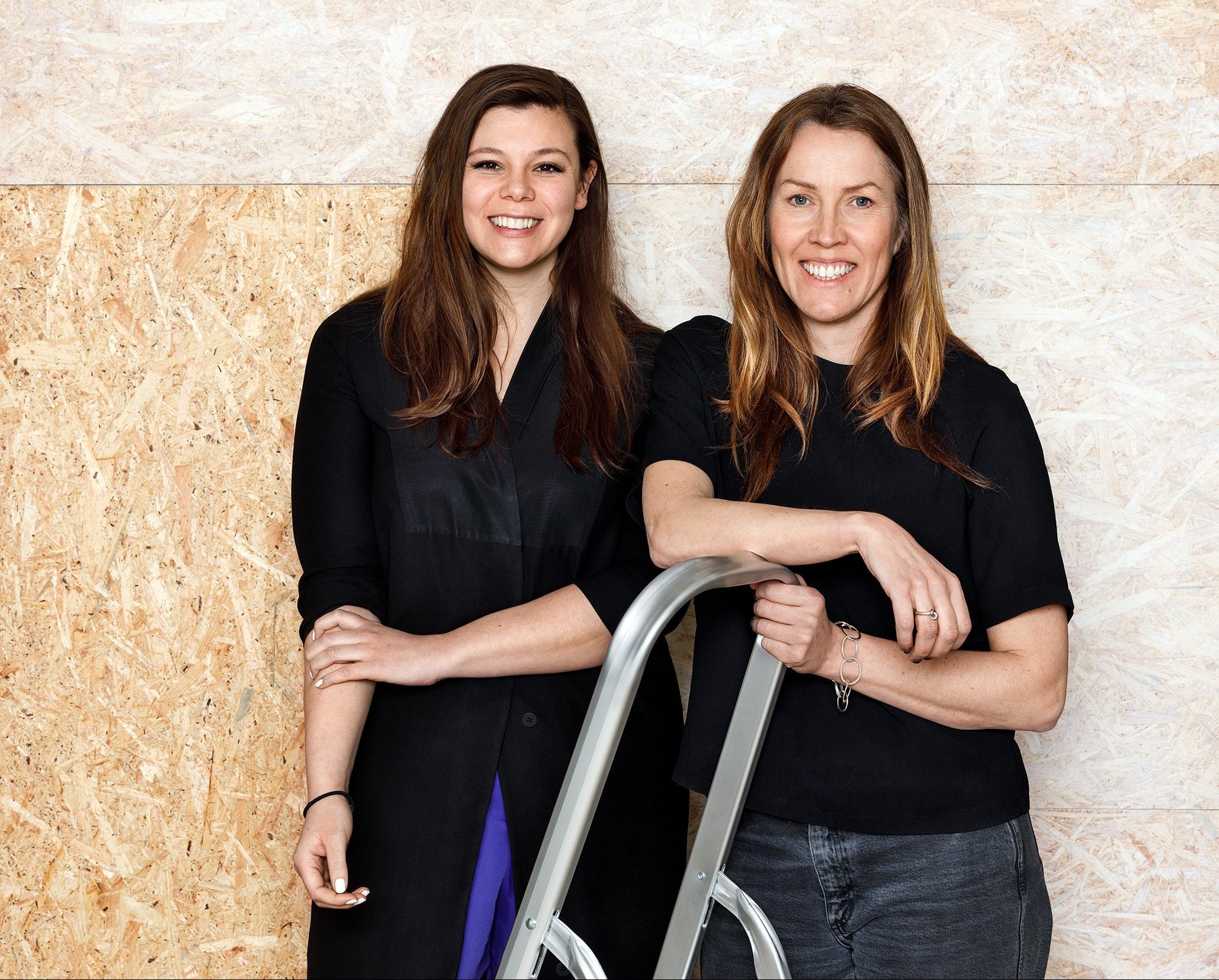 With strong design concepts and a language all of their own
The customer perspective is always present when architects Karin Widell and Martina Norrby develop their interior design concepts. Their work requires responsive collaboration, as well as a rather unique vocabulary.
Decriptions such as "off-black" and "crispy", "coral meets orange" and "an eggplant that has been in the oven for three hours" come in handy when the duo meet to discuss colour choices. They share a large mental reference library and value each other's strengths.
"Martina is a visionary, and conceptual thinking is in her DNA. It is very reassuring to work with her. She has the ability to visualise the room", says Karin.
"What's so good about Karin, among many other things, is that with her extensive experience means she is always thinking about the execution stage – how it should be done in reality. She is hugely commited to ensuring that the final product really is as good as it was intended to be", replies Martina.
A collaboration is truely successful when the client joins in the creative dialogue. By focusing on the brand and the concept as a whole, the details always fall into place. One such example is our assignment for Swedish beauty company Rapide.
"In this particular case we had a solid foundation to lean on, a strong graphic profile and a fantastic product line to highlight. But above all we felt we had their full trust", says Martina.
The interior's three phases
The work took place in three phases that gave form and meaning to the dialogue, she explains.
"In the first phase, we create the overall concept. Here it's about finding the right feeling and understanding of the needs that exist. We interview the client and associate freely based on different keywords. Here we often get the most rewarding answers in casual conversations, not least when we walk around the environment together.
"In the next phase we make a rough sketch and start testing the concept in situ. At this stage we have chosen the materials and the type of furniture we will have, but a lot can still change. Only in the third and final phase do we make the decisions and nail down the details", explains Karin.
So what is an architect's dream project?
"To be able to follow a project on every levels, from entire city blocks and buildings down to the intricate details of an interior design", says Martina Norrby.
Which is, in fact, how Martina transitioned into interior design five years ago, after working on the Östberga cultural centre project.
Karin Widell, who worked for many years in Milan with store concepts for Max Mara and other major fashion brands, discovers new dream projects every time she walks into town. Her specialty is to polish up and breathe new life into store concepts that have become a little "tired" with the passage of time.
"I just love to improve fatigued environments by starting from what's there and then reusing and refining. It's something that I'm really getting into", she says.
Contact the architects
If you want to discuss interior design with Karin and Martina, please get in touch:
karin.widell@wester-elsner.se
+46 (0)8 410 817 42
martina.norrby@wester-elsner.se
+46 (8)8 410 237 81
Publicerad: 3 February, 2023