For anyone attending an opera, the building automatically becomes part of the artistic experience. The space should embody drama, while at the same time it also needs to work logically. Wester + Elsner Architects had the pleasure of contributing to the renovation of Folkoperan, which was inaugurated in 2012.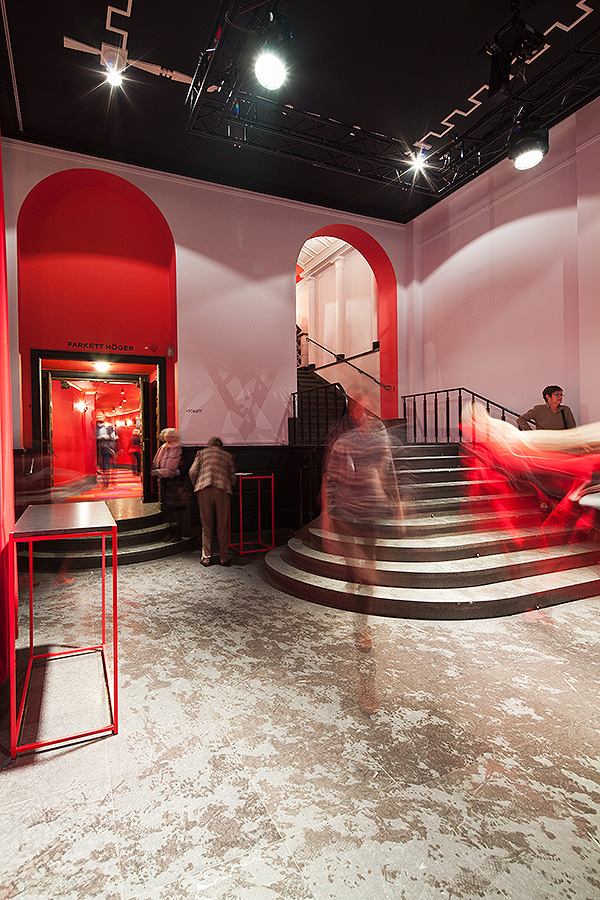 WELCOMING AUDIENCES
The first phase in a long-term plan was to address the public spaces outside the auditorium. Folkoperan is a private opera house located in an old cinema in Stockholm. Spaces and finances were limited, and making the audience feel comfortable and welcome was auditorium paramount.
In order to control the audience flow during the breaks and before performances, when large crowds had to be served at the same time, it was important to first understand the environment and how movement currents could be channeled.
The solution was to reallocate points of sale and the location of the toilets. The audience flows could then be controlled so that all parts of the foyers were utilised and queues were reduced to a minimum. The ability to use the foyers for performances was also addressed. We chose to work with a dramatic colour scheme of red, black and white throughout. The classic theatrical colours of love, death and innocence.
Folkoperan opened in the autumn of 2012 with a performance of 'A Masked Ball' by Verdi.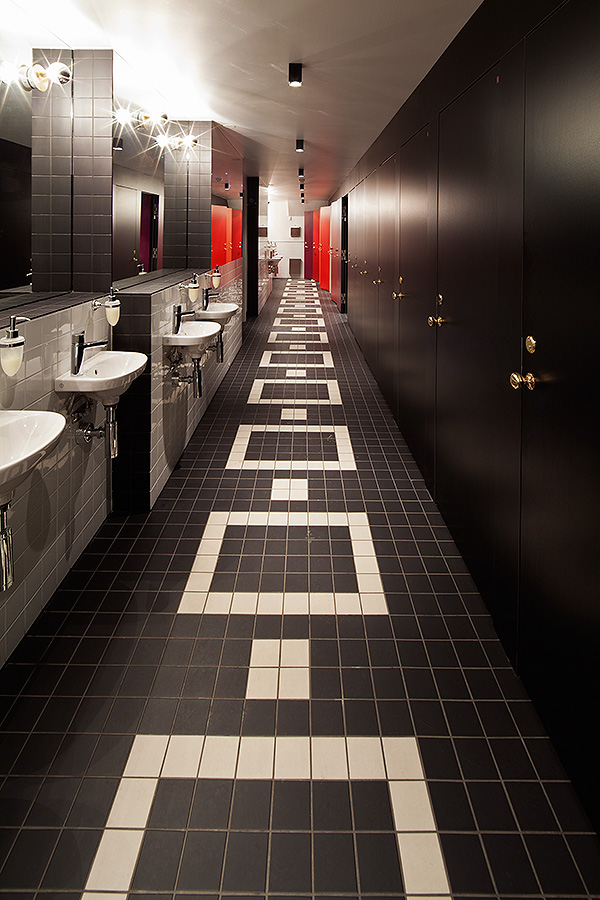 CINEMA FROM 1927
In 2009 Wester + Elsner Architects produced a parallel sketch and was commissioned to develop and renovate the Folkoperan's premises, which had formerly housed the old Garbio cinema that dated back to 1927. Our task was twofold: to draw up a longer-term sustainable development plan, and to immediately address external public areas such as the foyers and toilets.
The premises were very run-down, and the few public toilets there were needed replacing. Intermission sales were being handled from the cloakroom, which was not optimal. Extensions and colour schemes from the 1980s were not the look Folkoperan was after. Poor audience flows and cold temperatures in wintertime were some of the other challenges we faced.
Location
Hornsgatan, Stockholm
Main Contact
Ivar Kandell