A PLACE TO MEET IN VILNIUS
GO 9 is a city galleria located in Vilnius' former city hall. It can be found on Gedimino Avenue, Vilnius High Street, surrounded by cultural and historical landmarks and flagship shops, and is a meeting place for both Vilnius residents and the tourists who flock to this popular city.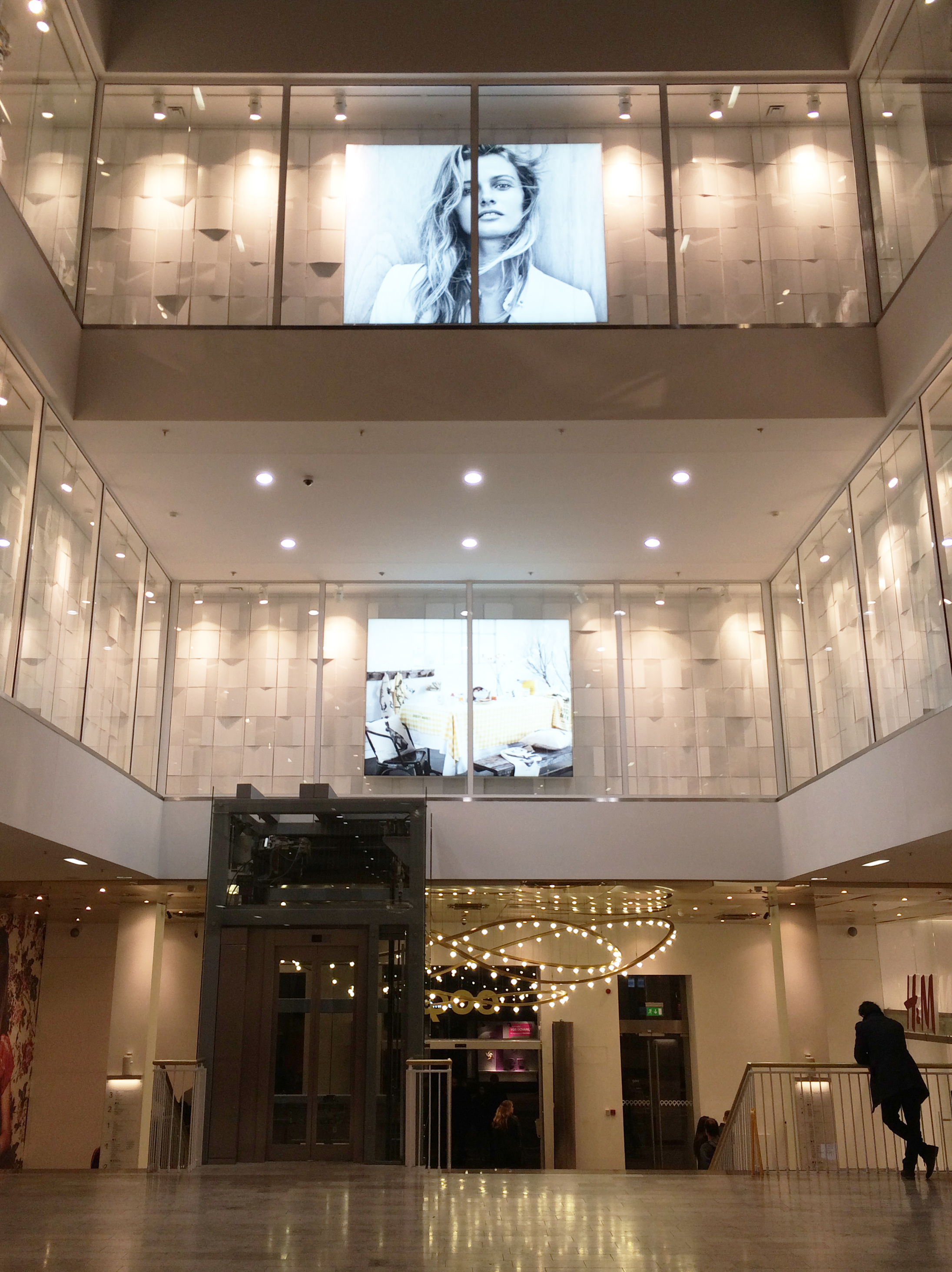 Our assignment began in 2012 when East Capital acquired the property. It had been converted by previous owners into a modern shopping centre in 2007, but East Capital saw the potential of developing the building even further.
The project was partly intended to transform Gedimino 9 into a better-functioning shopping destination, and partly to recreate the story behind the building's historic and unique city location. We achieved this by putting an emphasis on improving interactions with the surroundings. The galleria was reopened under the new name GO 9 in June 2014.
Generous entrances welcome visitors, featuring warm materials such as natural stone and brass. A large specially-made chandelier hangs in the main entrance. In the light and airy courtyard the old glass balustrades were replaced by wrought iron railings with brass handrails. The ground floor has been designed as a market hall where restaurants, cafes, bakeries and grocery stores meet in a unifying market environment. A warm atmosphere has been created with the help of patterned ceramic floors, wood paneling and plants.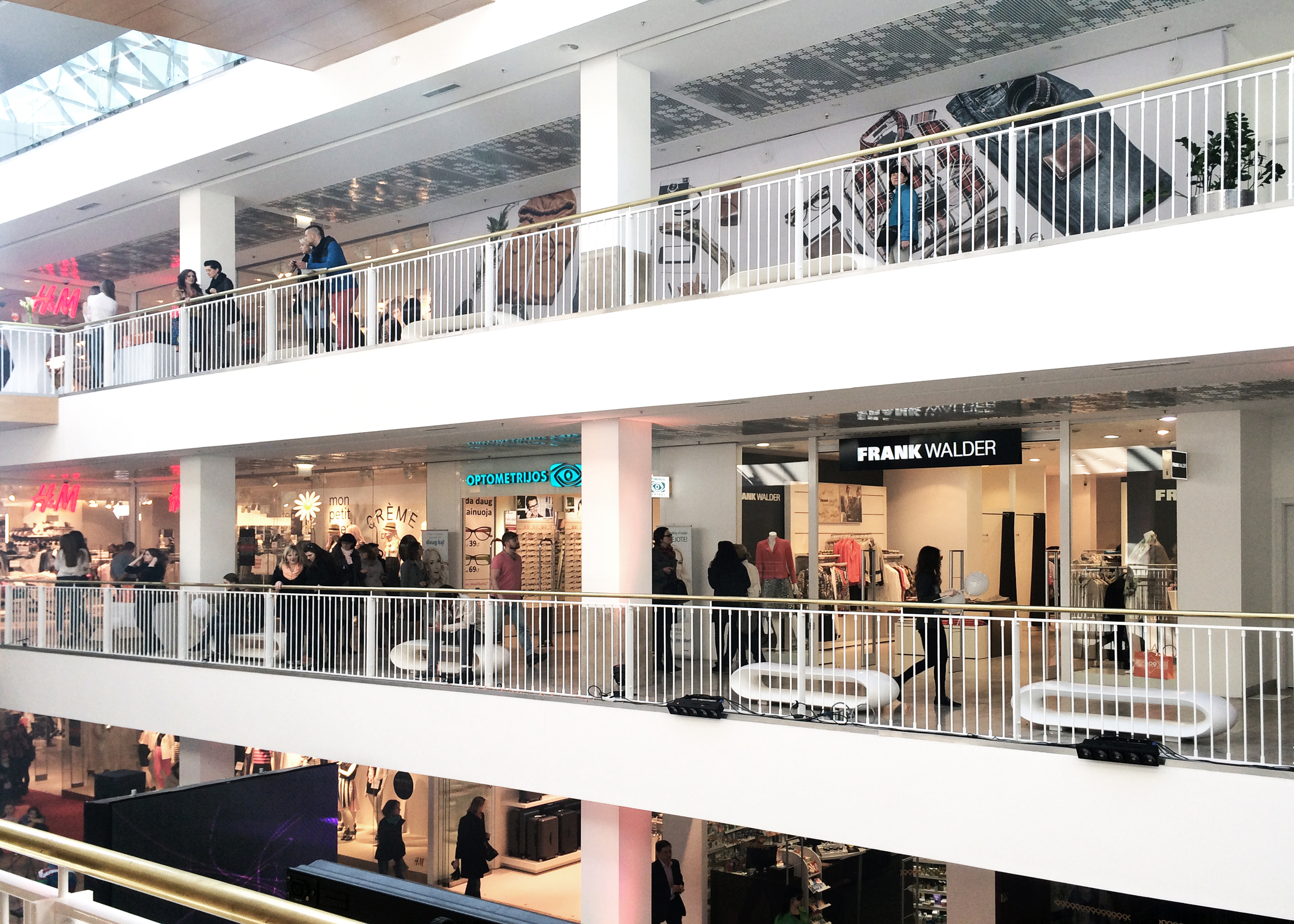 Location
Vilnius, Lithuania
Main Contact
Kajsa Axelsson