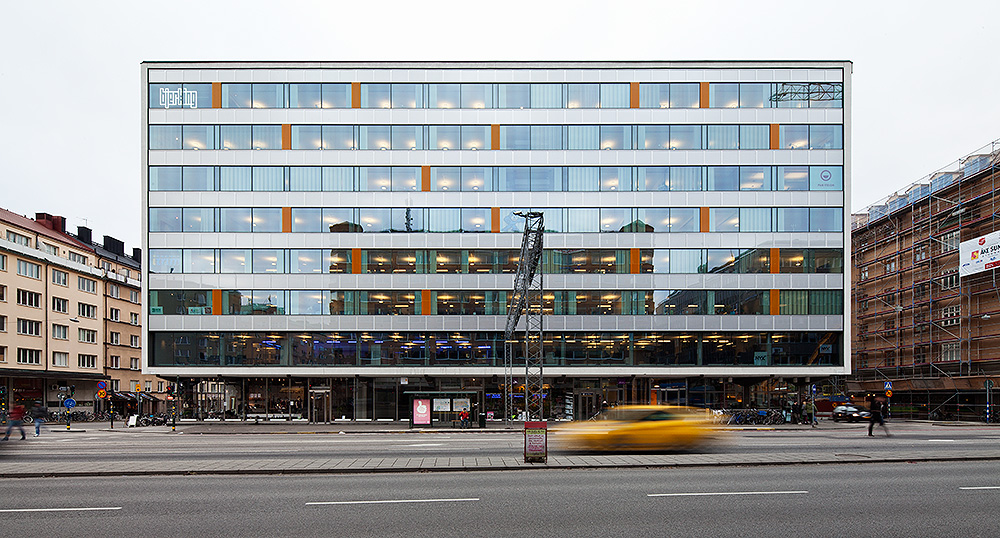 As part of the development of the new district centre in Hornstull, existing office space in Kv. Bulten 19 and the Sågen block 19 needed updating.
We have been responsible for the exterior design of the office building, as well as the design of the retail areas.
The project was nominated for the 2009 ROT Prize (ROT stands for Renovering (Renovation) Ombyggnad (Reconstruction) and Tillbyggnad (Extension)). In Kv. Bulten work mostly consisted of interior changes. The existing facade was retained in its entirety, and new office space was added in an extension on Borgargatan.
Project Type
Kontor, butiker
Construction Period
2009-2013
Client
Bonnier Fastigheter
Main Contact
Christian Merkel