Housing in a culturally historic environment
We are helping   Peritas with the renovation and expansion of residential properties in central Gävle.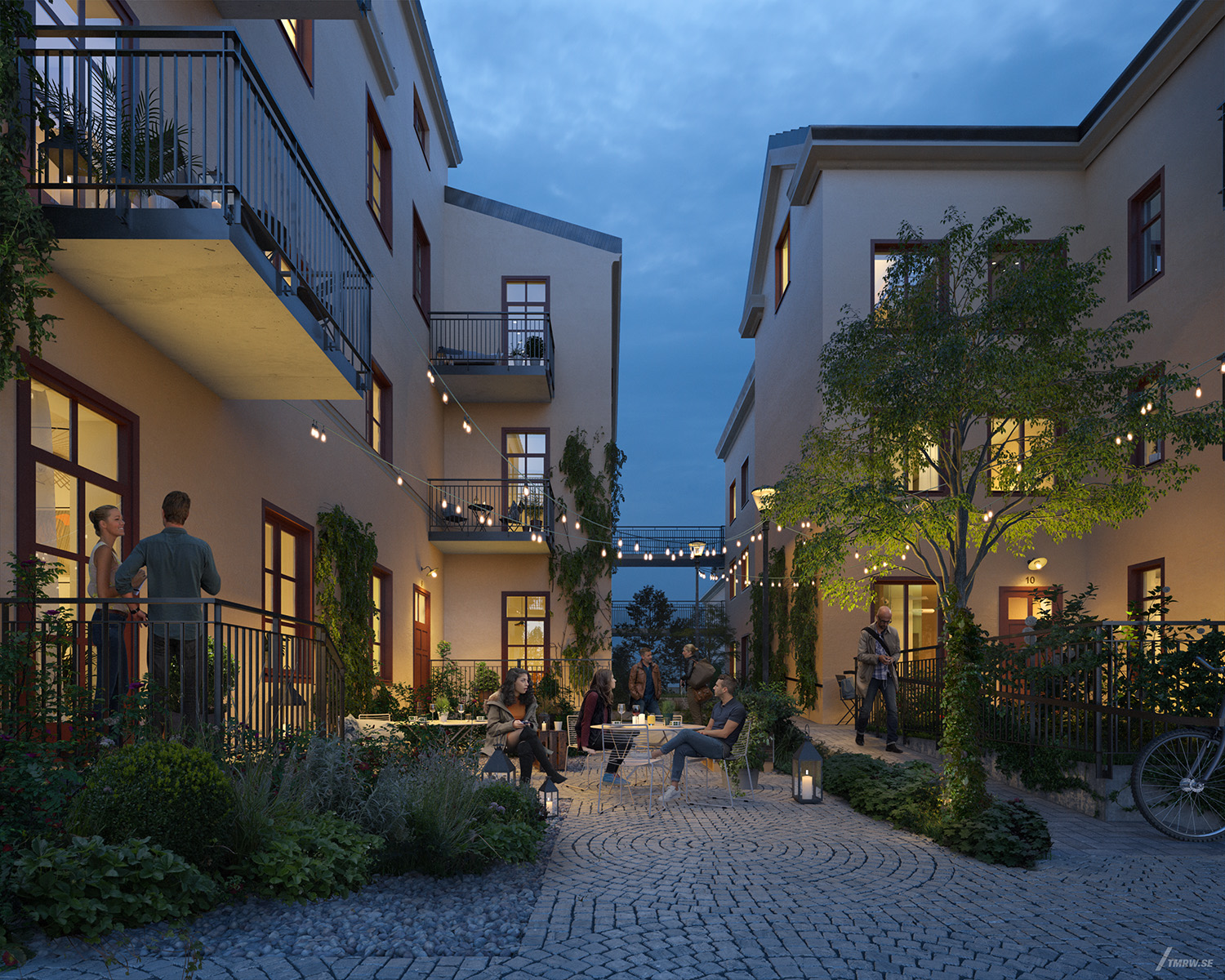 The Påvel Ångerman district has strong historical links to Gefle Dagblad (a regional newspaper founded in 1895) and has been at the heart of local journalism in Gävle throughout most of the 20th century. Today all the newspaper publishers have moved away, and most of the buildings have been demolished or converted into residential properties.
The remaining 19th century culturally historic and protected buildings located along Ruddammsgatan, including the former newspaper editorial office, a furniture store and workshop, will be sympathetically converted into housing. The courtyards, which are also being restored, will provide a pleasant green addition accessible from the street.
The entire design is based around existing buildings, with conservation and restoration always in mind. New additions, such as external stairwells and entrances, are being constructed in a way that, although contemporary, links them to the historic 'industrial' character of the area.
The project has now received building permission and is due to commence shortly.
Construction Period
2021 -
Main Contact
Christian Merkel