Kista Galleria commissioned us to design a new entrance to the north where several residential areas are being built. In tandem with this they wanted to create a new identity for the entire northern part of the galleria.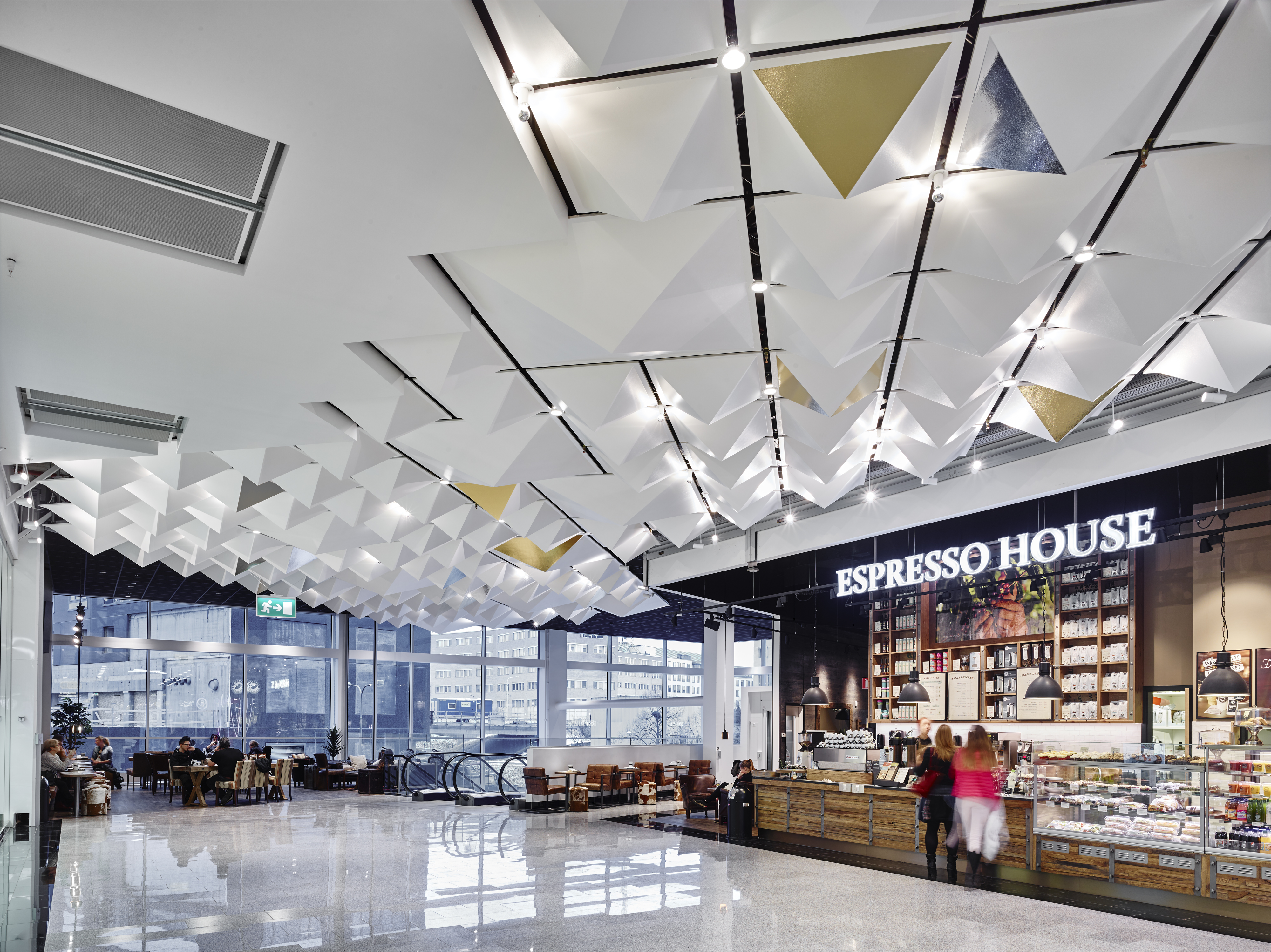 Visitors enter from Hanstavägen into a spacious two storey high glazed entrance and travel via escalators directly up to the main shopping aisle. With its new large glass sections, the previously enclosed and dingy parts of Kista Galleria have become a bright meeting place with a new café and "Systembolaget".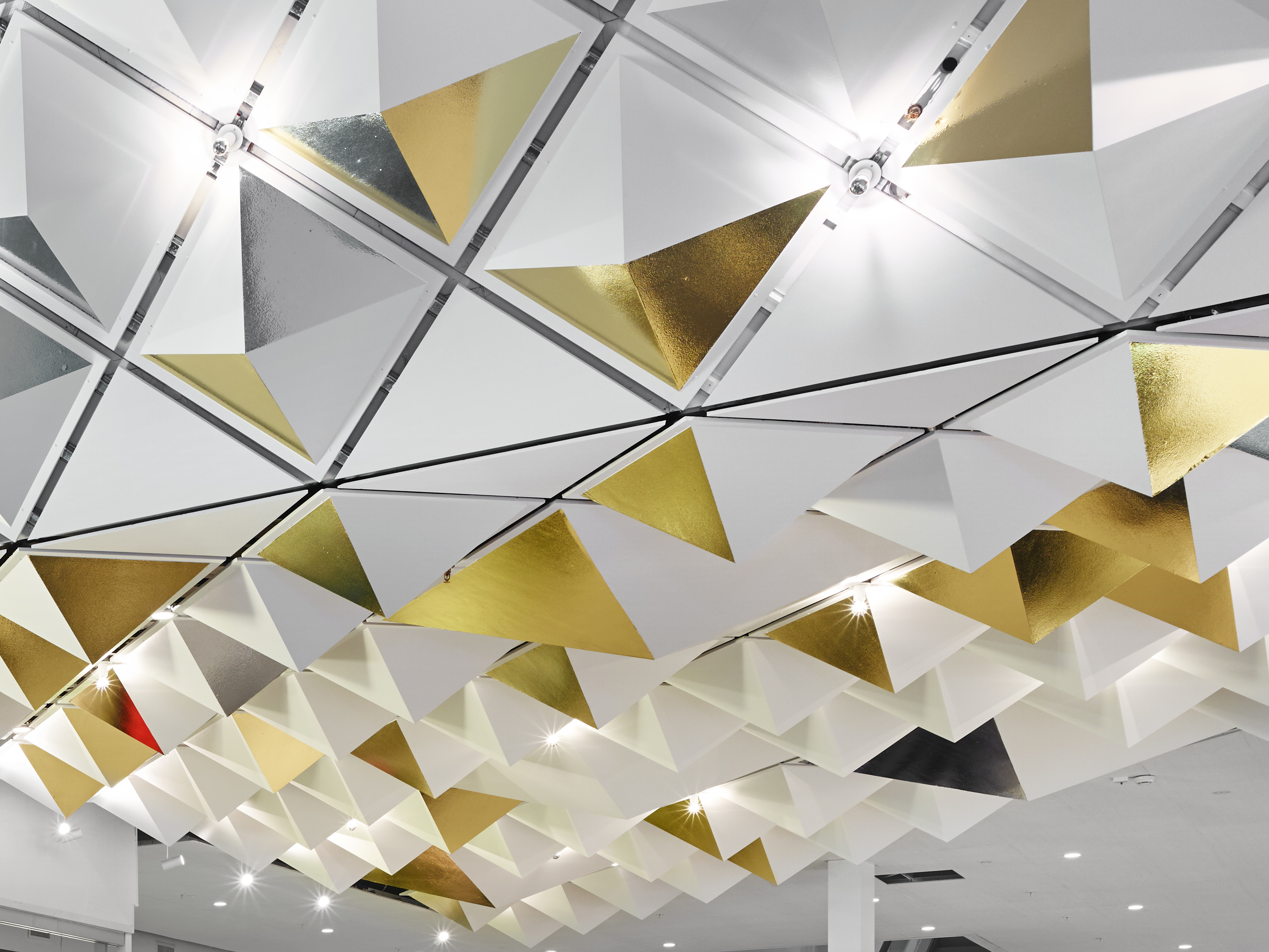 To give the northern part of the galleria its own identity, we chose to create a unique suspended ceiling consisting of some 250 stucco pyramids. From Hanstavägen you get a glimpse of the pyramid ceiling that hangs over the entrance room and then flares out over the main shopping street. The ceiling continues in two large sections under the entertainment area. Towards the southern part of Modeboulevarden the pyramid ceiling angles upwards onto a sloping wall that can be seen from far away, and which is a portal for the entire northern part of the galleria.
By moving one of the escalators from Modeboulevarden to Brandesgången, more space was created for the O´Learys pub concept, and visibility from the main shopping aisle was improved.
Main Contacts
Fredrik Elsner and Lars Wester