FOR A BETTER, MORE ATTRACTIVE SHOPPING EXPERIENCE
This project was initiated when the banks, which had long dominated Stockholm's city, began to scale back and leave the inner city. This left room for new opportunities to take their place. Our mission was to create a more vibrant environment with diverse architecture that was 'people-friendly', as well as reduce car traffic.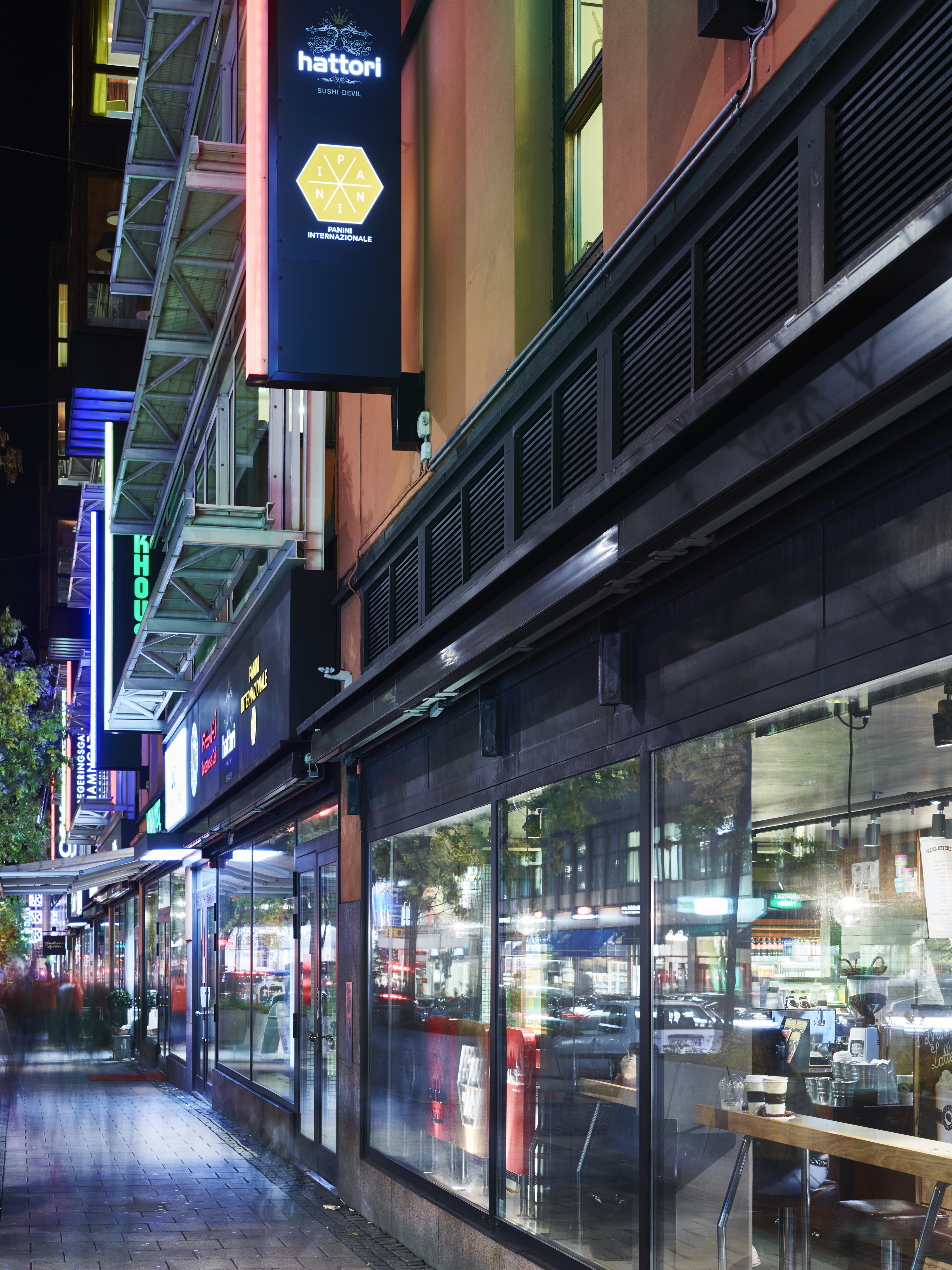 The properties on the south side of Hamngatan and this part of Regeringsgatan are owned by Vasakronan. They were built in the 1970s and partly K-marked – a level of classification given to buildings and environments of cultural and historical significance. The buildings had long, monotonous facades, with many dull stretches devoid of any retail stores and where the environment was considered dark and uninviting and dominated by traffic.
On Hamngatan, which is one of Sweden's busiest streets, the difference was obvious from the outset of the project. There were significantly more pedestrians on the opposite side compared with the 'Vasakronan side'.
The assignment has involved repurposing areas for other activities and increasing pedestrian flows around the properties. We have also concentrated on creating new commerce opportunities, with better returns for the property owner. By renovating existing retail spaces, redesigning store interiors, changing facades, lighting and signs and transforming the street environment we have helped attract more engaging commercial tenants.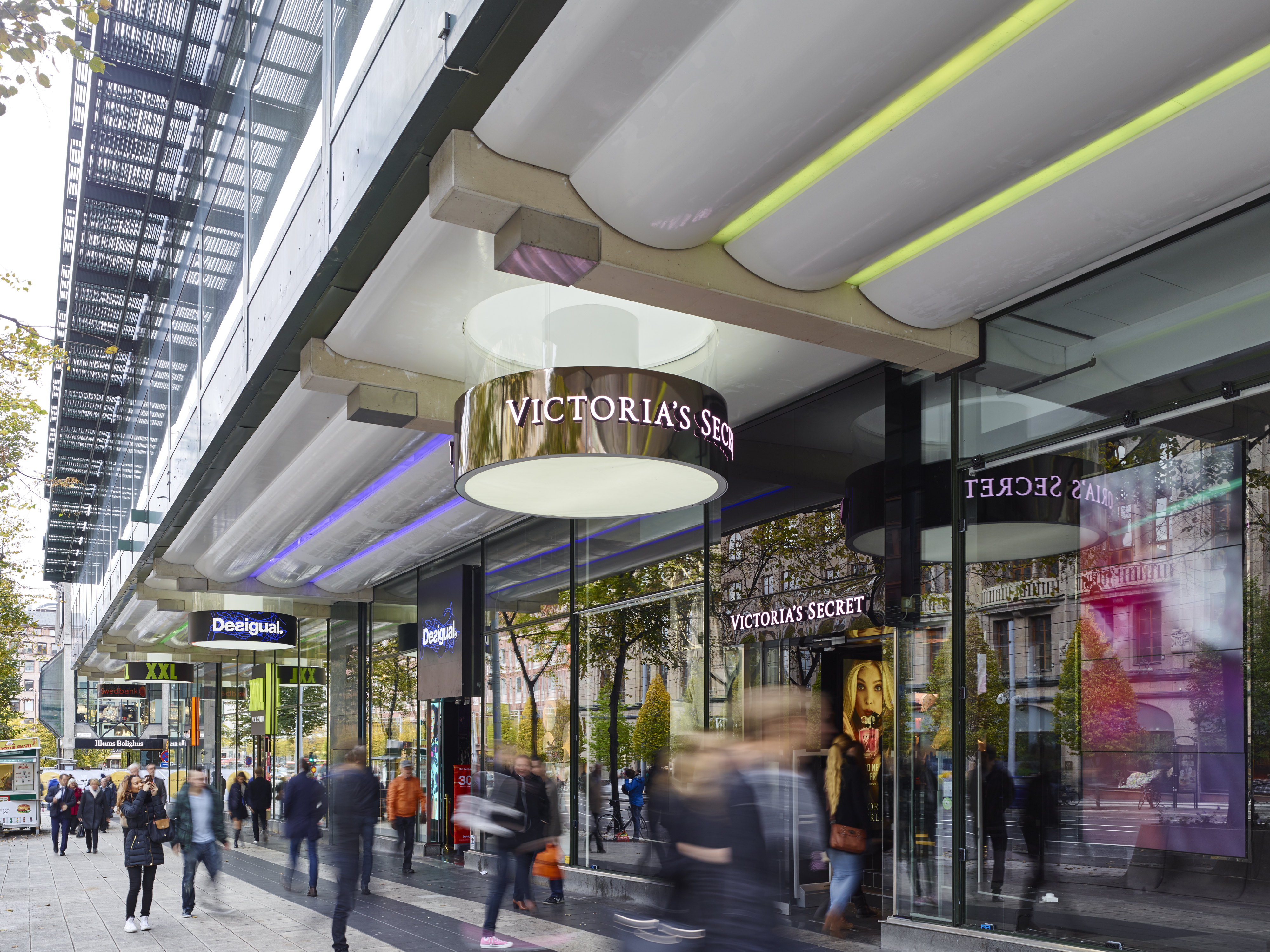 Wester + Elsner Architects has created more compact shop front facades, with entrances from the street and shorter routes between entrances, removed alleyways and generally made the environment brighter and more open. The stores exude more of a sense of 'city' and less 'environmental initiative'. The range of stores has been upgraded and the connections with Sergelgången, NK, Gallerian and Tunnelbanan have been improved. Elements of lighting and signage have been redesigned.
The project offers a valuable insight into the challenges of changing Stockholm, where multiple interested parties such as property owners, architectural agencies, shop owners and other tenants, the city planning department, traffic department, SL, Stockholm Beauty Council and more are involved.
Project Type
Retail outlets
Location
Stockholm city, Klara
Construction Period
2008 -
Main Contact
Ivar Kandell