Visitors arriving into Stockholm Central Station from the north are initially greeted by the city's Kungsbron district. With its unmistakable and eye-catching facade it's an intriguing first glance into the possibilities of the capital.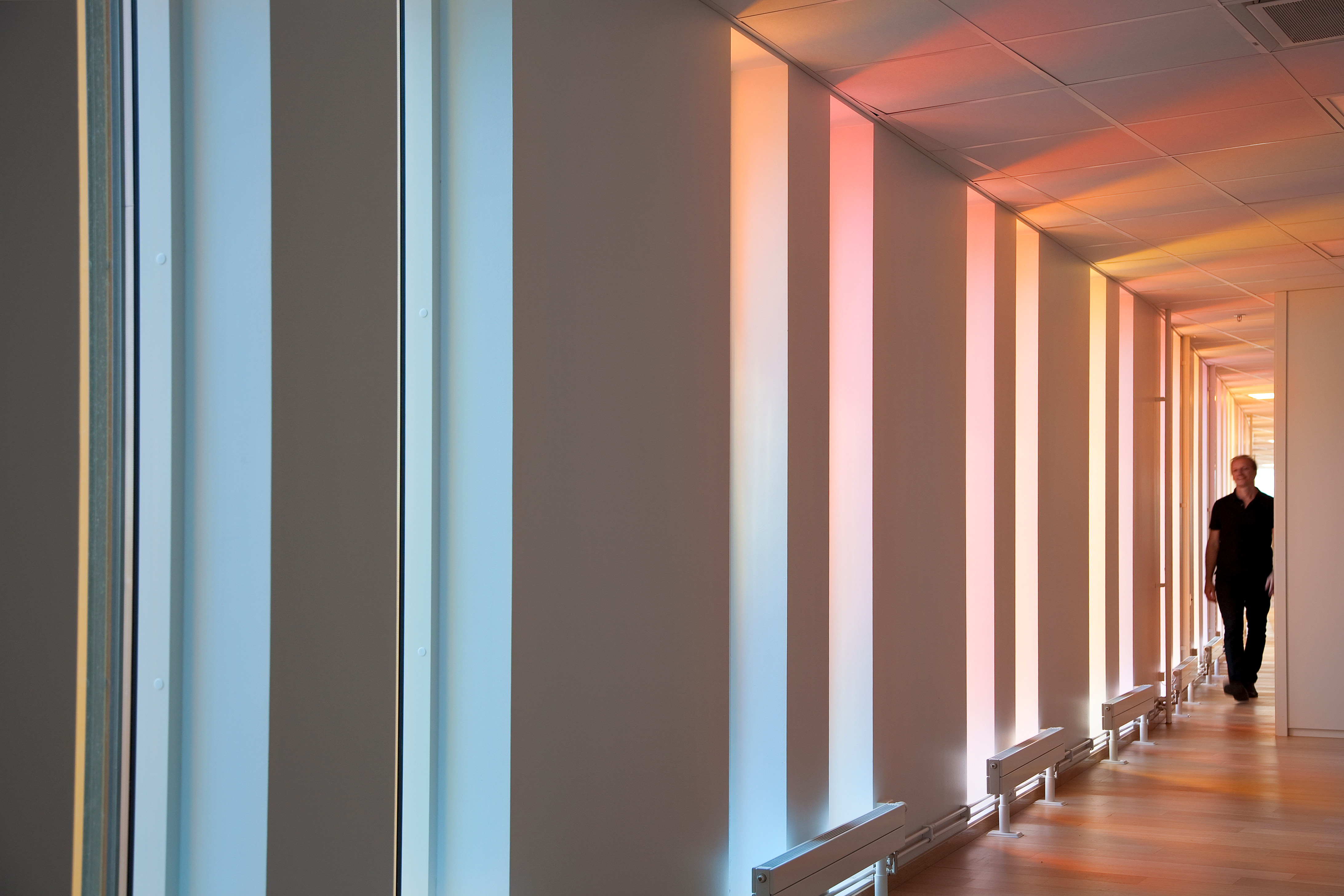 LIVING EXPRESSION
Variety is one of the keys to great urban life development. This applies both to how we build in opportunities to use a place in different ways and how we create a living aesthetic expression. The facade of the large building in the Kungsbron district is a good example of the latter.
Here we have played with colours and shapes to create a playful, surprising and yet harmonious whole. The building changes appearance and tone, depending on which perspective you view it from.
Proof that our solution has been successful from a property perspective has been demonstrated twice, when on each occasion the building was sold for record-setting prices. We are delighted to have contributed to this colourful city centre landmark.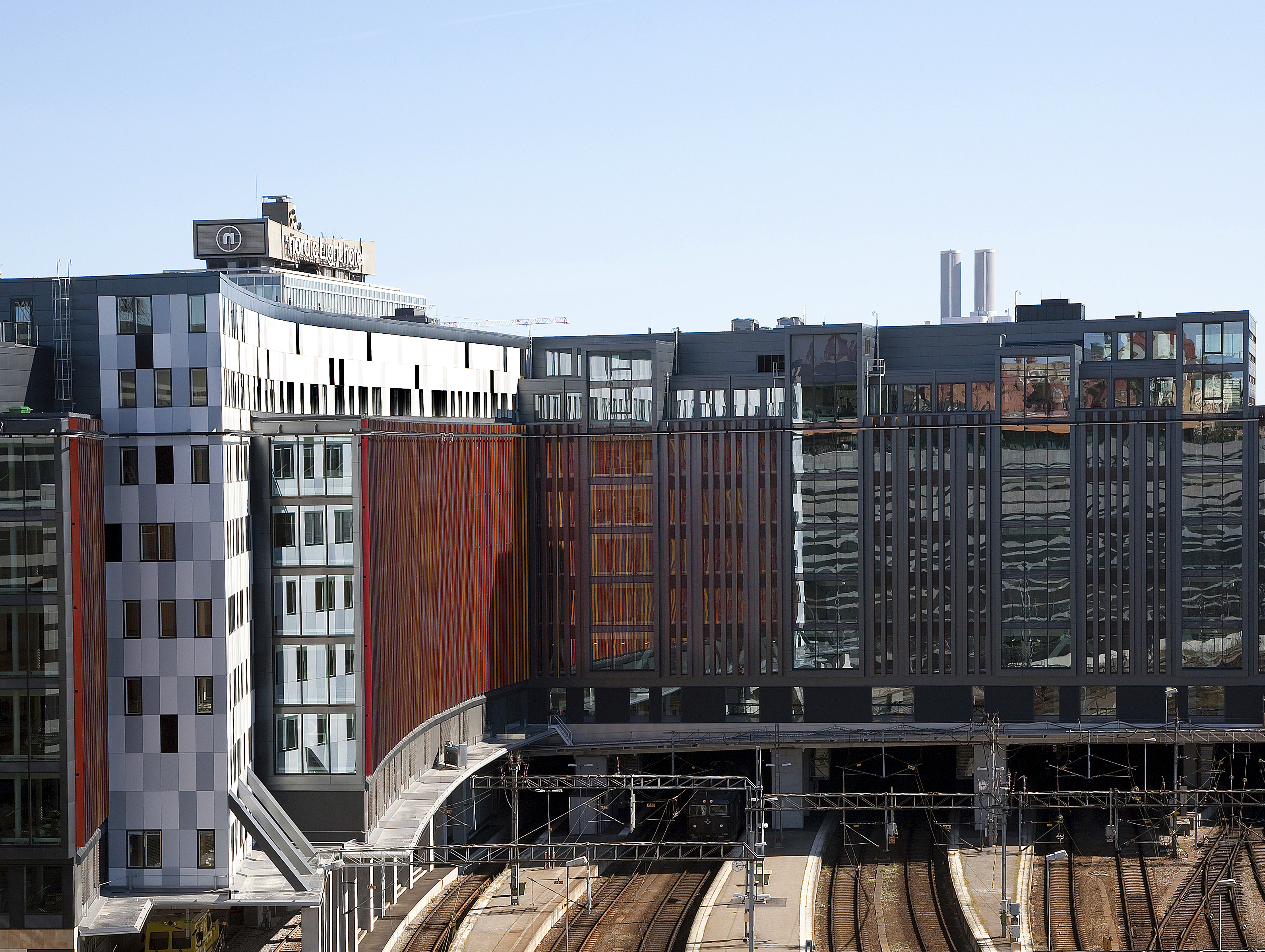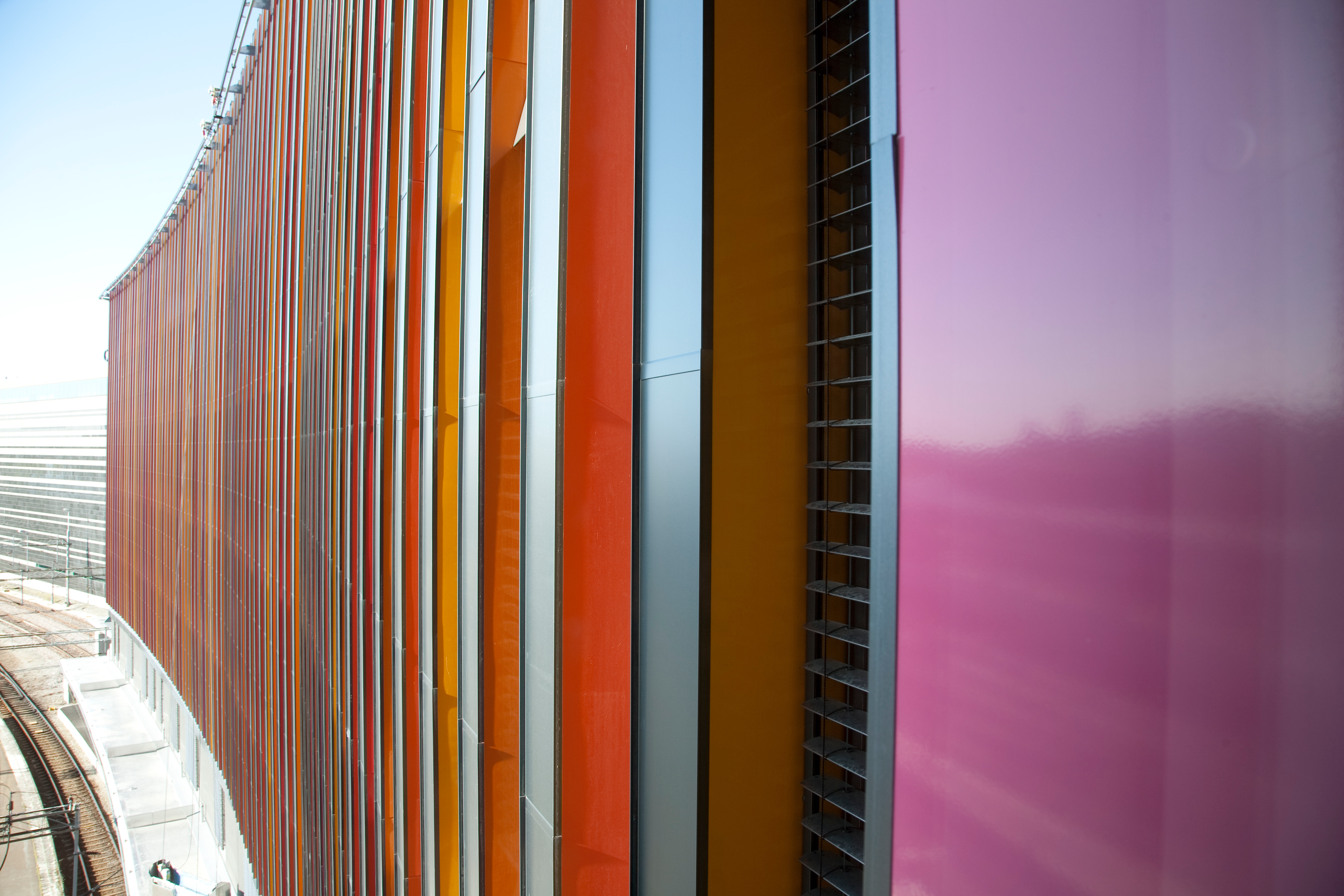 Aesthetics that surprise. From Kungsbron and the central station's railway yard you can see the black steel facades with brightly-coloured window recesses.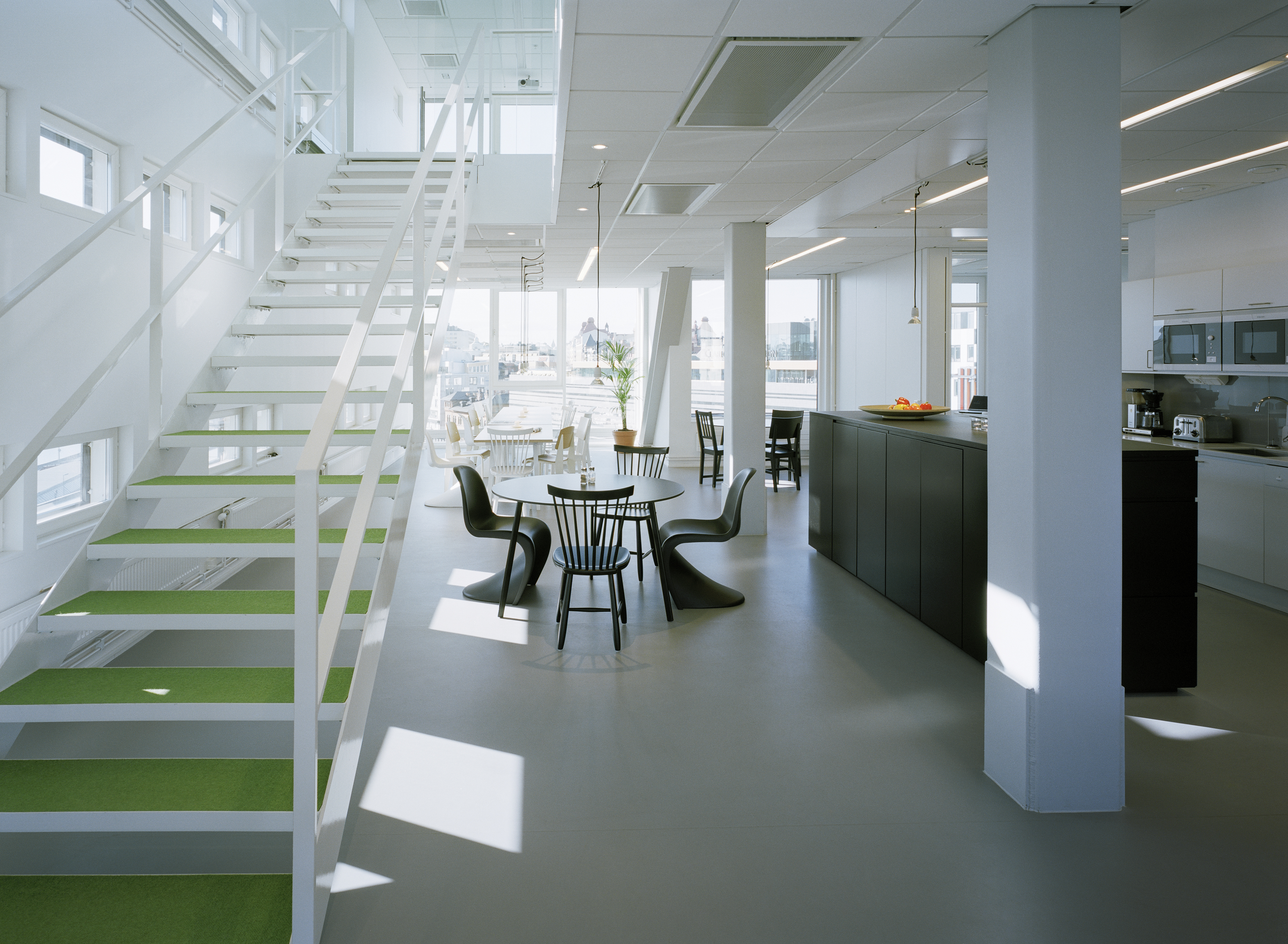 TRANSFORMATION
NCC Property Development came to Wester + Elsner Architects with an urgent design problem. With only six months left until construction was due to start they realised that the existing plans simply wouldn't work.
Our challenge was to transform the development in a short time frame based on the existing foundations. After a few intense days and a number of sketches, NCC's management decided to move forward with our design idea – which you can see today realised in the Kungsbron district.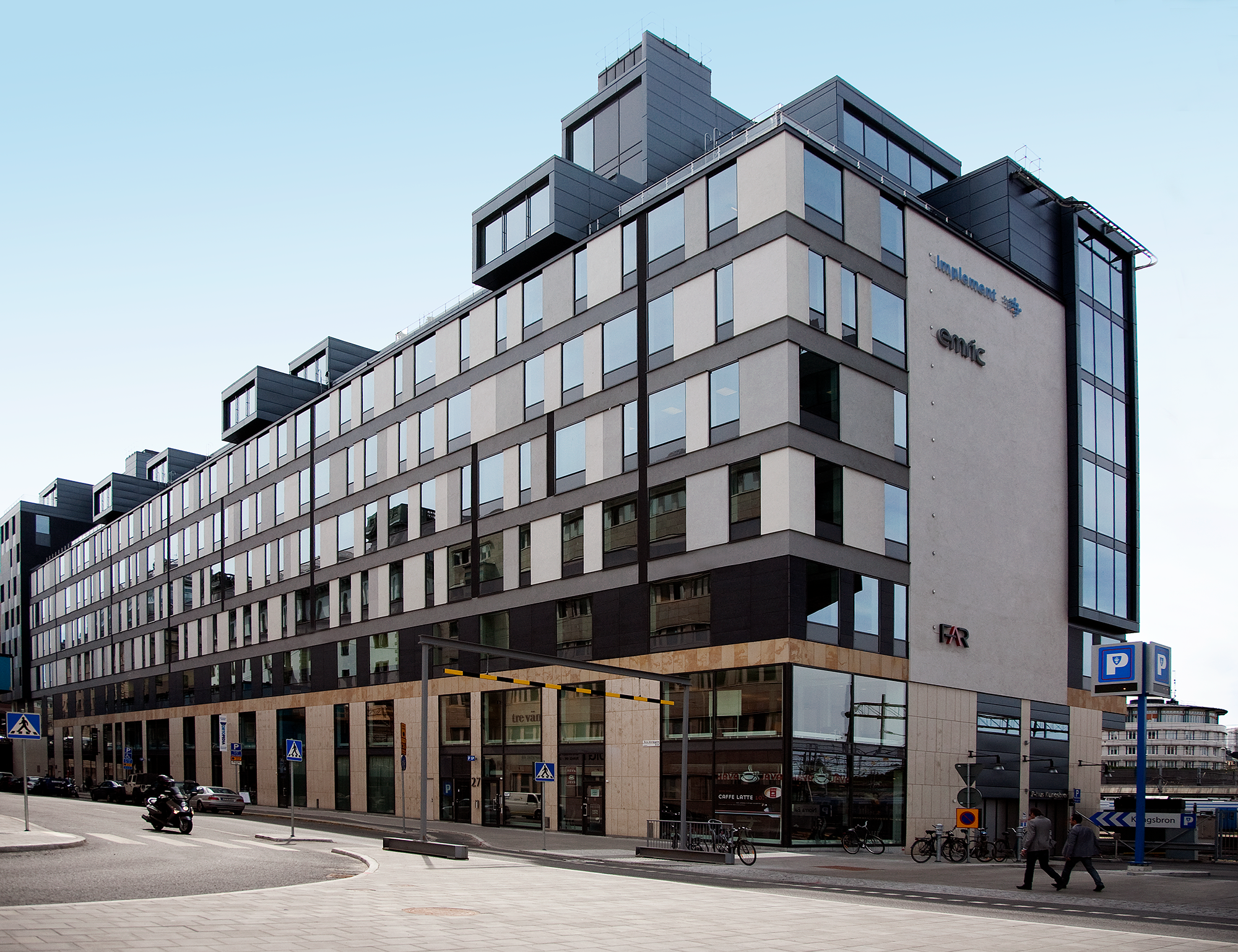 From Östra Järnvägsgatan more traditional materials are visible, such as plaster and stone with unrestricted window placements.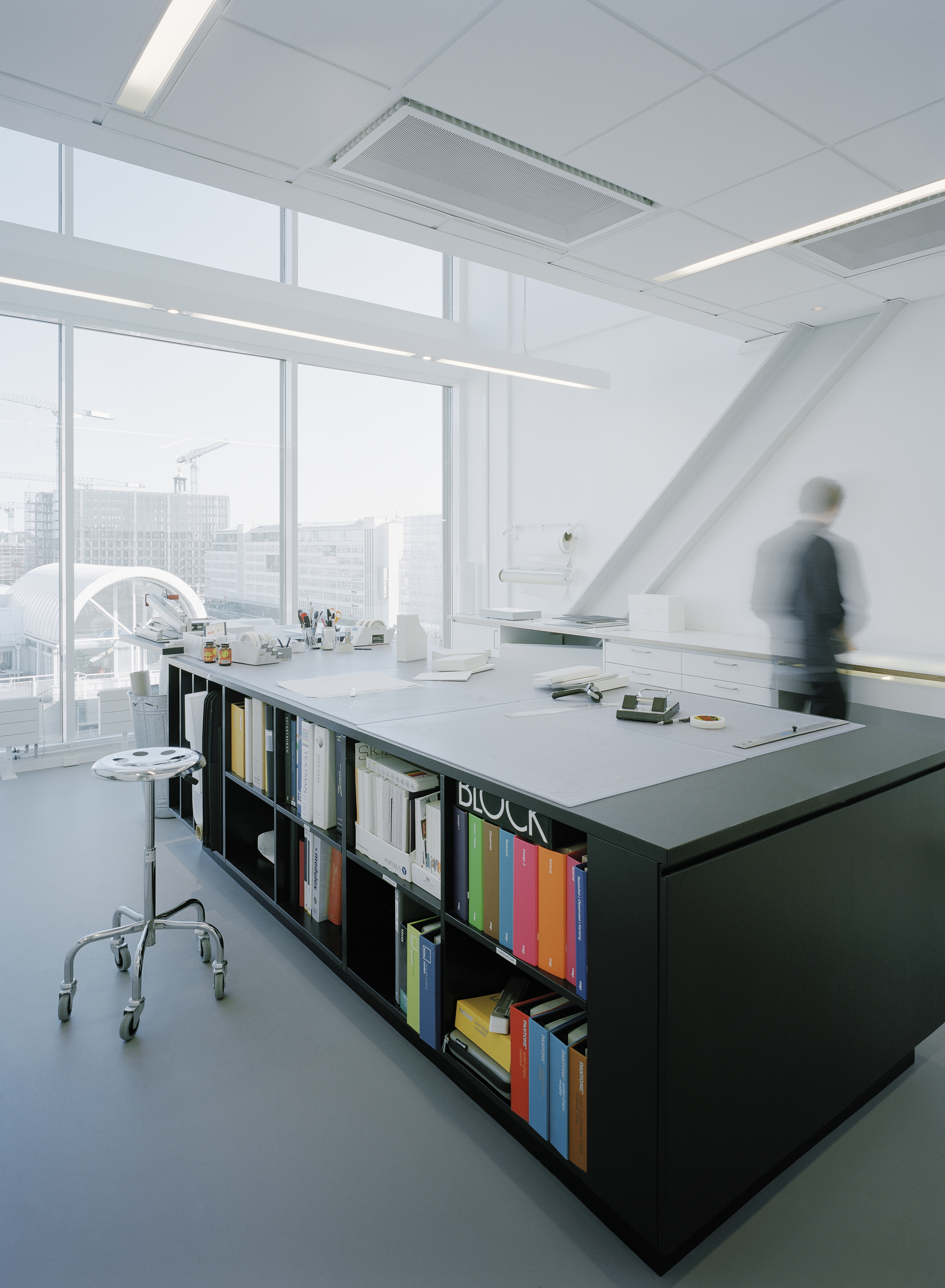 The top floor interior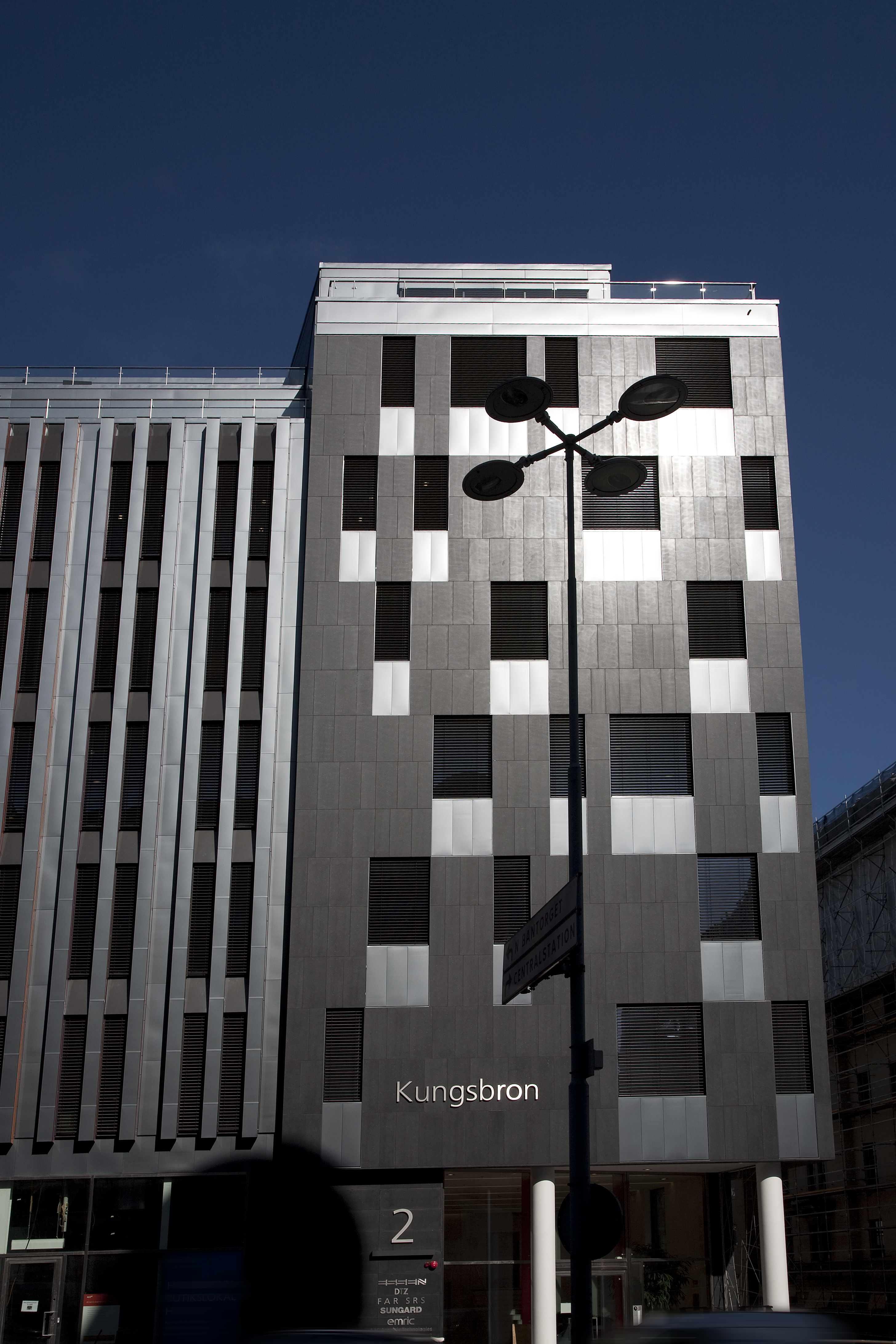 Corner tower
Project Type
Office and retail outlets
Location
Kungsbron 2-20 and Östra Järnvägsgatan 21-27, Stockholm
Construction Period
2006-2009
Client
NCC Property Development & Stockholm Parkering
Main Contact
Ivar Kandell