FROM TRADING HUB TO NEW DISTRICT CENTRE
Wester + Elsner Architects together with Citycon have devised a strategy for developing and expanding existing trade opportunities in Oasen in line with a larger ambition to create a place where residents, students and workers can meet around food, trade, services, recreation, care and health.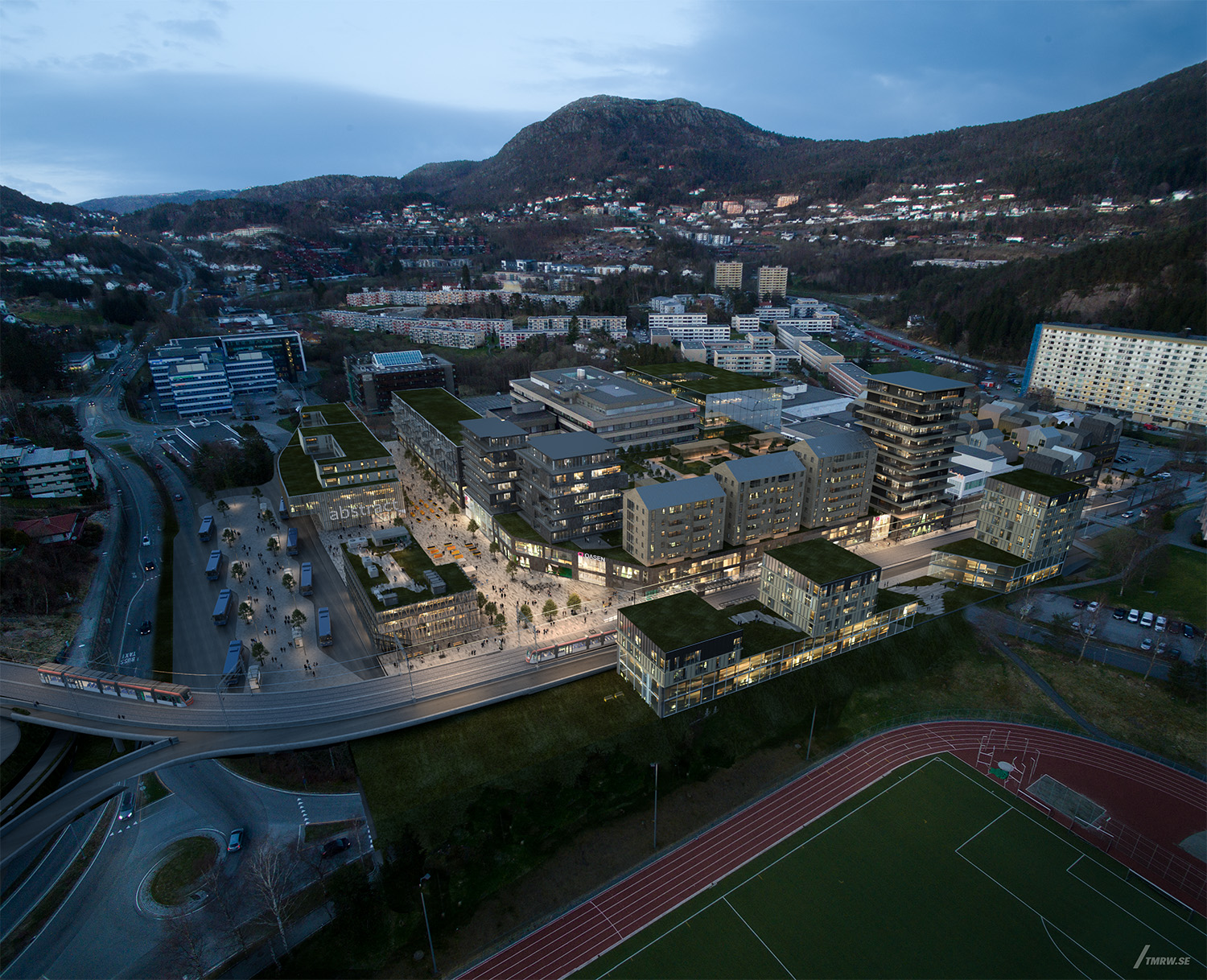 Oasen is strategically located between the new tramway that connects Fyllingsdalen with Bergen city centre and the new regional bus terminal. It will now contribute to city life with its vibrant facades and bolder, more inviting entrances with restaurants, services and trade that spill out into the streets and squares. It is positioned at the very heart of the municipality's plans for housing densification and a new cultural house in Fyllingsdalen.
Client
Citycon Norge, Bergen Municipality
Main Contact
Fredrik Rosell