In connection with the reorganisation of Stockholm's Central Station, Jernhusen wanted to establish an information desk in the middle of Stockholm Central's large hall, as well as create new public waiting areas. We were commissioned to design the information desk and to develop and design new seats and waiting lounges.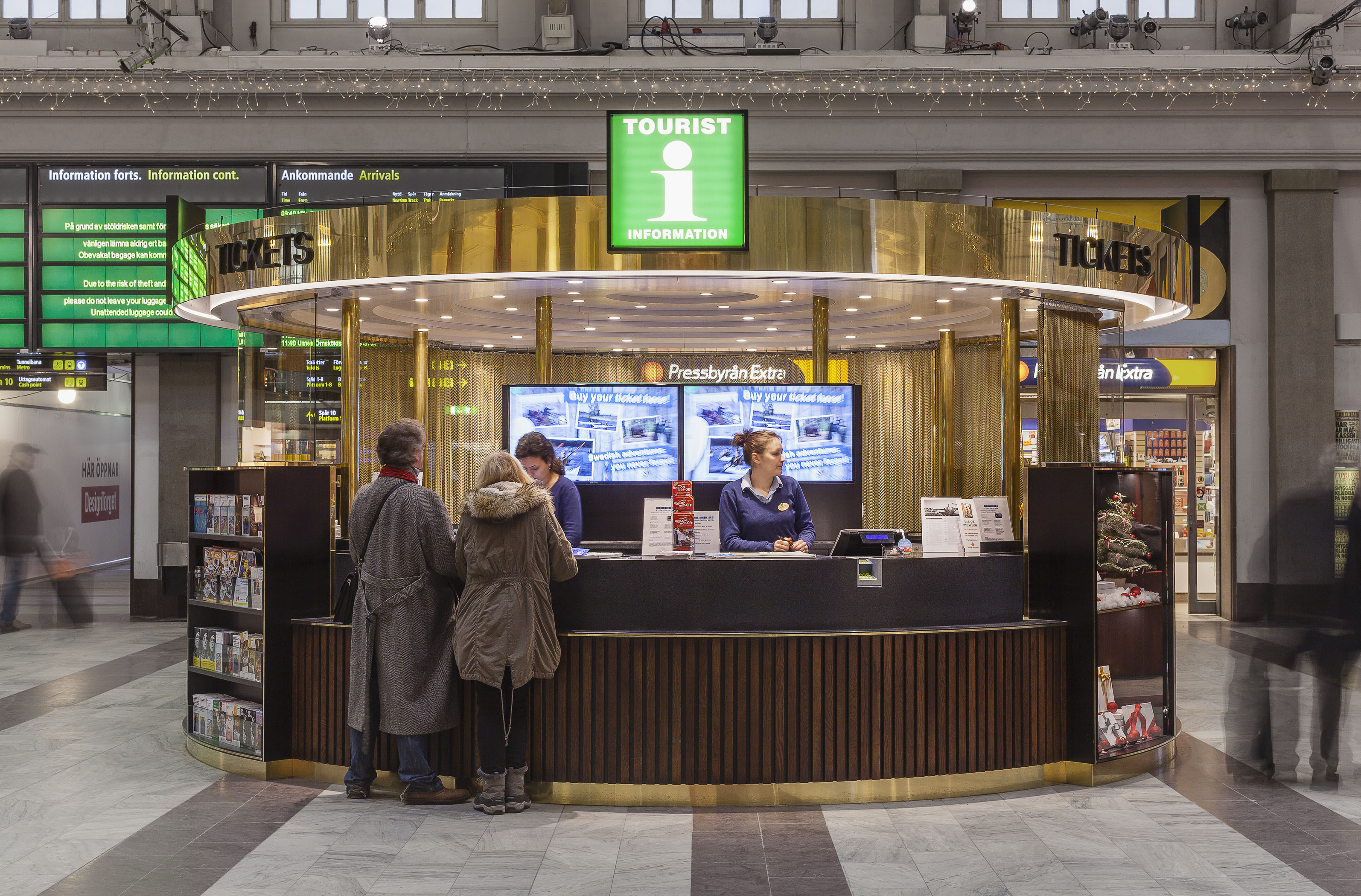 The information desk functions both as a general tourist information hub, a 'concierge' service for information regarding the central station itself and a place to discover a variety of extra services, such as tickets to cultural events, transport, guided tours and sightseeing.  It's also a great space for companies in the tourism industry to profile their businesses and services.
We were commissioned to design the information desk to function in harmony with the central hall's historic environment. Yet it still needed to be modern and functional and communicate Jernhusen's brand.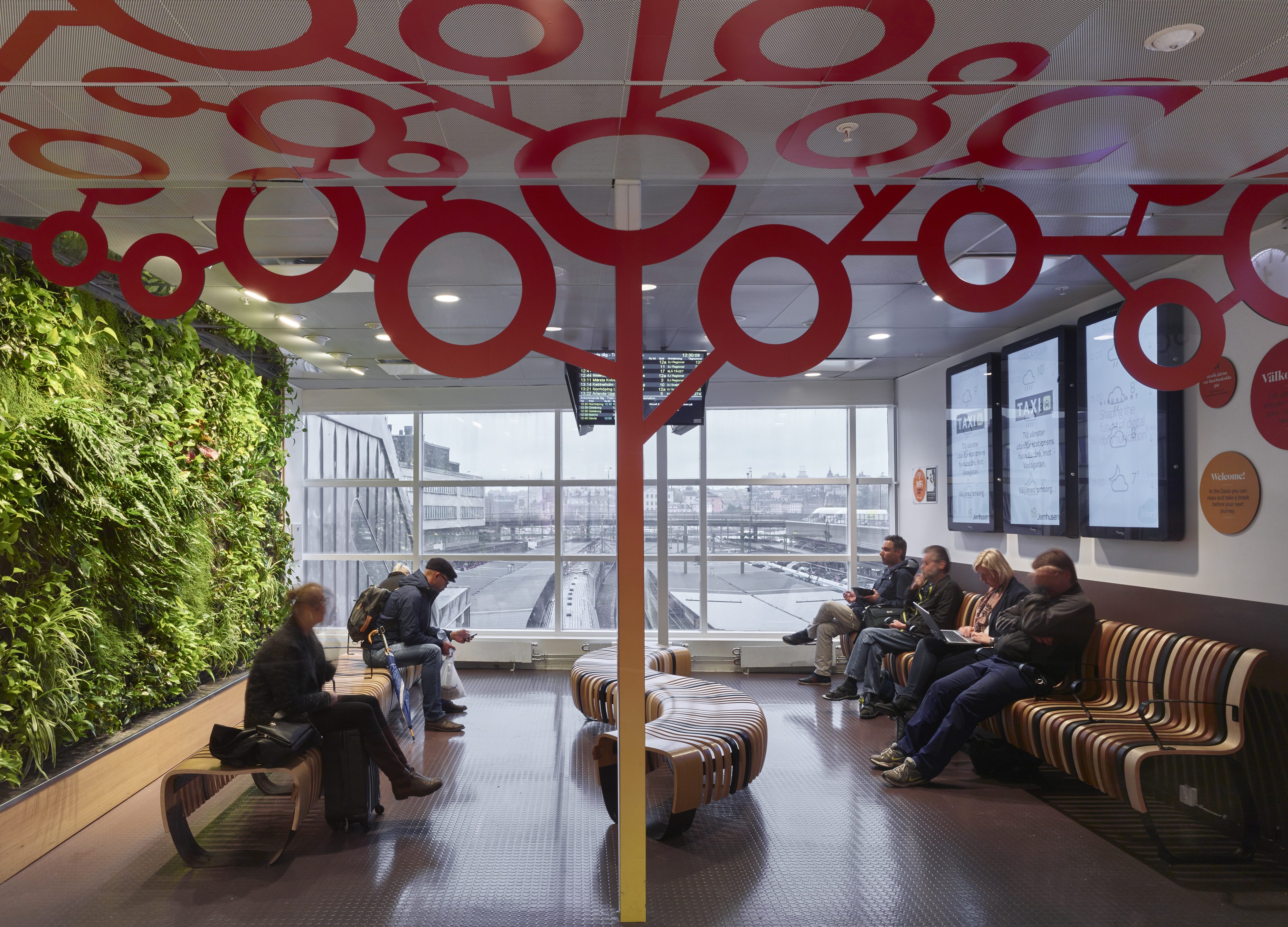 The waiting lounge with custom-made seating furniture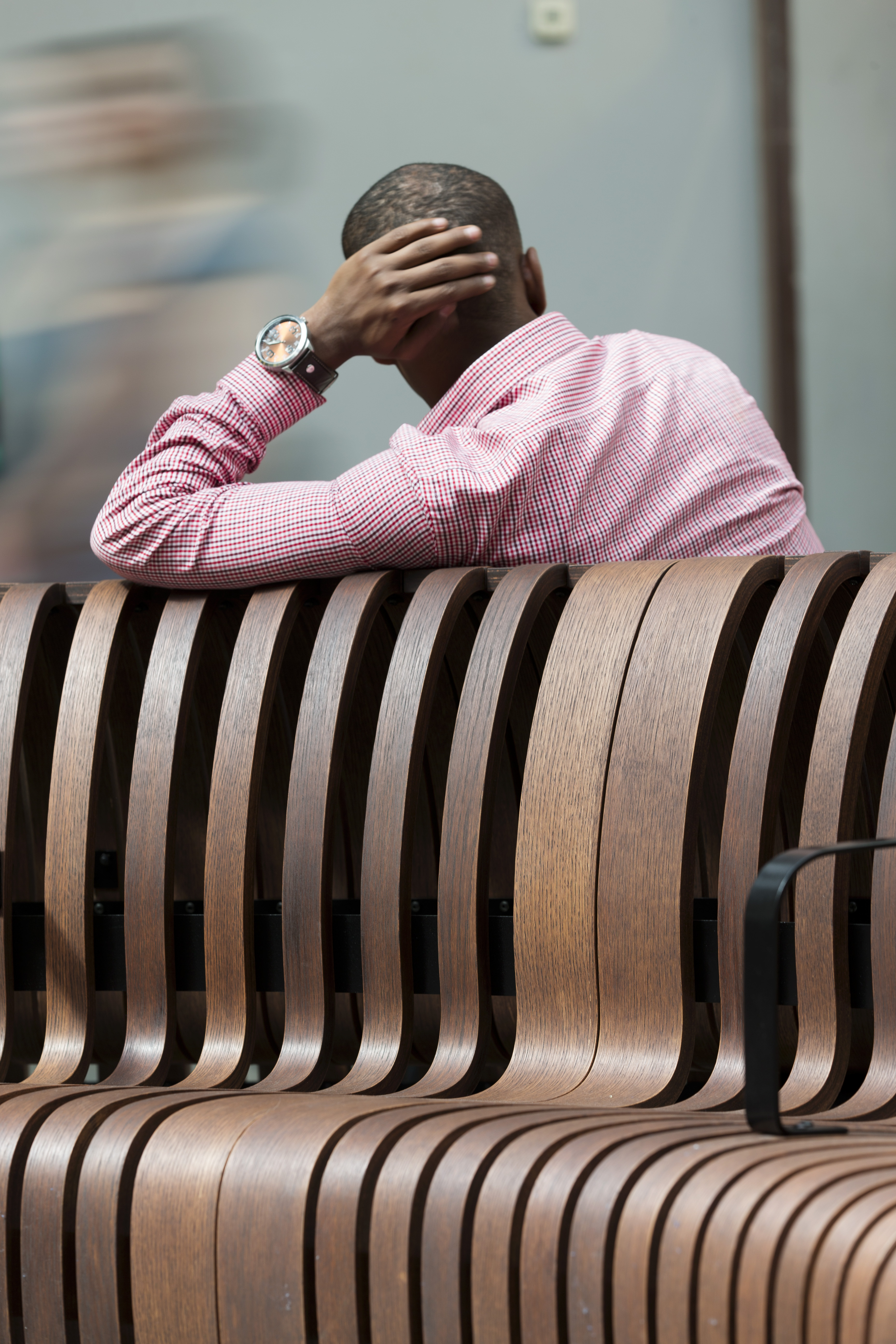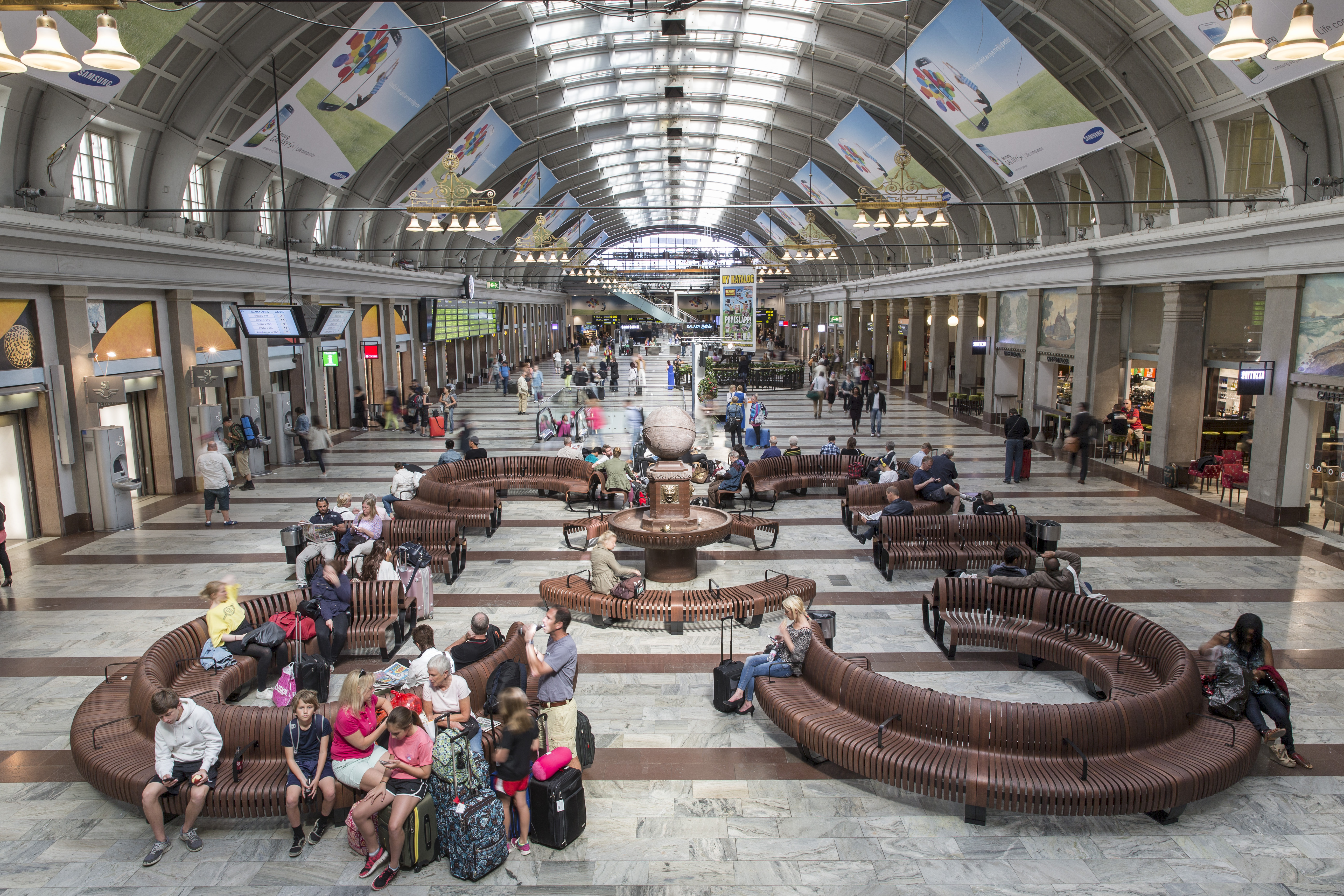 Jernhusen also wanted to optimise and expand the seating area in the southern part of the central hall at Stockholm Central Station.
In collaboration with Green Furniture, the bench 'Nova C with Backrest' was designed and developed. From the outset the bench was based on Jernhusen's needs, but it was also designed with production and distribution to a wider market in mind. We designed the bench in round shapes, with seats both inside and outside to optimise the number of seating possibilities. We also wanted to connect the seating area with the historic fountain that stands as a central circular sculpture in the middle of the seating area. Cleaning and maintenance have been important parts in the development of the bench, as well as aesthetic values and an environmentally sustainable method of production.
Project Type
Information desk, public waiting areas
Location
Centralstationen, upper level, Klarabergsviadukten Stockholms Centralstation, Centralhallen
Construction Period
2012, 2013
Client
Jernhusen AB, Jernhusen/Stockholm Info AB
Main Contact
Fredrik Elsner