An exciting multipurpose neighborhood
The Sigurd 3 quarter in Västerås is part of one of Sweden's largest urban development projects, Mälarporten. Mälarporten is an extension of the city center down to the harbor and connects the center with the areas south of the railway tracks. A new travel center creates a bridge across the tracks with large planted terraces facing south. A park landscape between the city and the harbor allows for new movement patterns and development opportunities.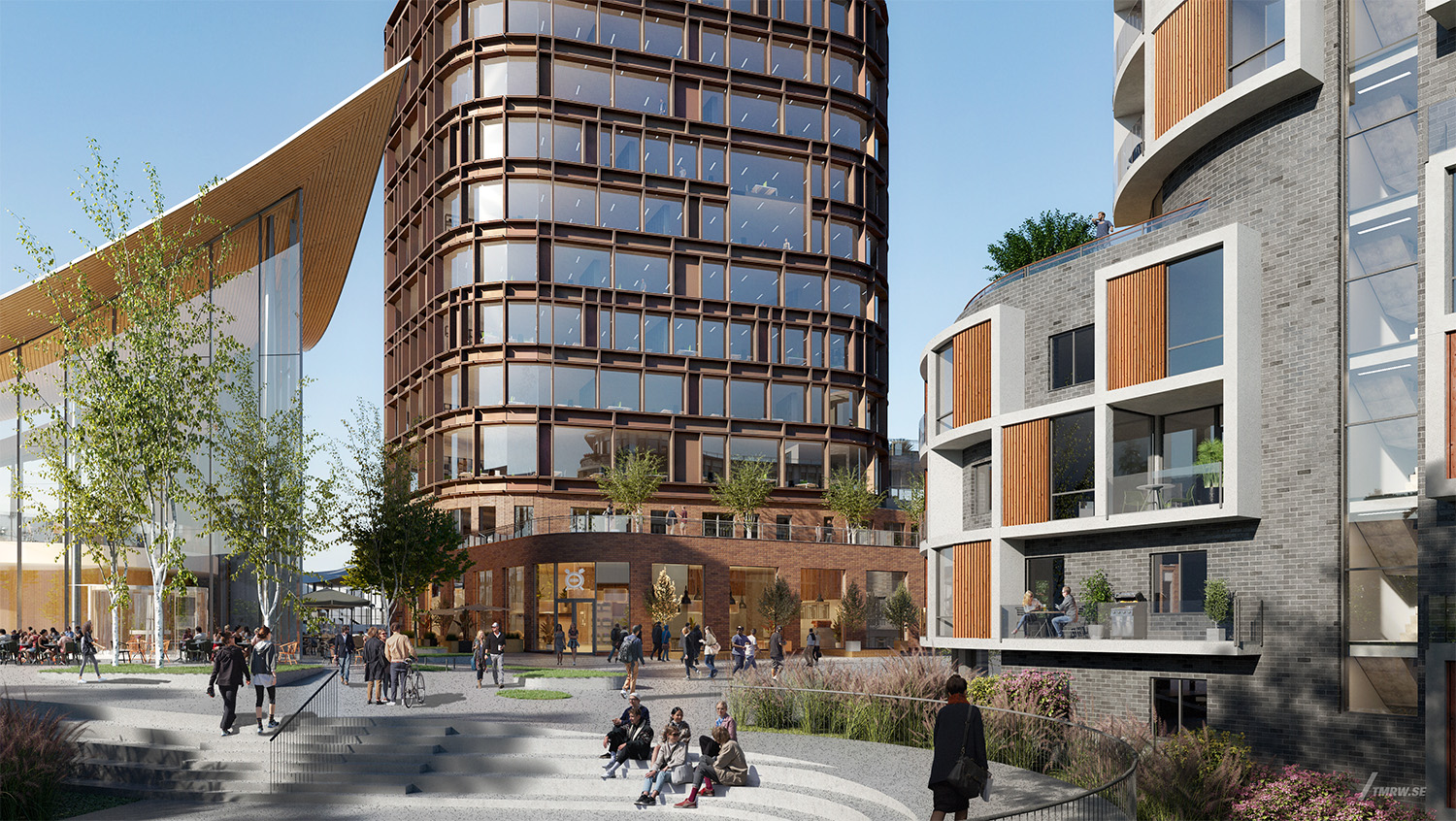 Resecentrum and Sigurd 3 are directly adjacent to each other and are connected in terms of garage, logistics and trade. The walkways through the block capture the flows to and from the travel center and offer a spatial and architectural experience for both visitors and Västerås residents.
On behalf of Corem, we are creating a multipurpose neighborhood with a total gross area of ​​about 100,000 square meters. The neighborhood is large, 100x200m with an elevated courtyard that is crossed by public lanes that connect surrounding streets and destination points. Below the courtyard level is parking and logistics facilities.
Office buildings along the north side of the block form a noise barrier towards the track area. To the east, south and west, the block is lined with residential slab blocks with retail and service on the street level. There are also two residential towerblocks in the elevated courtyard.
Sigurd 3 is an exciting project with mixed functions, public, semi-public and private environments, large-scale and small-scale in a dynamic phase in the development of Västerås.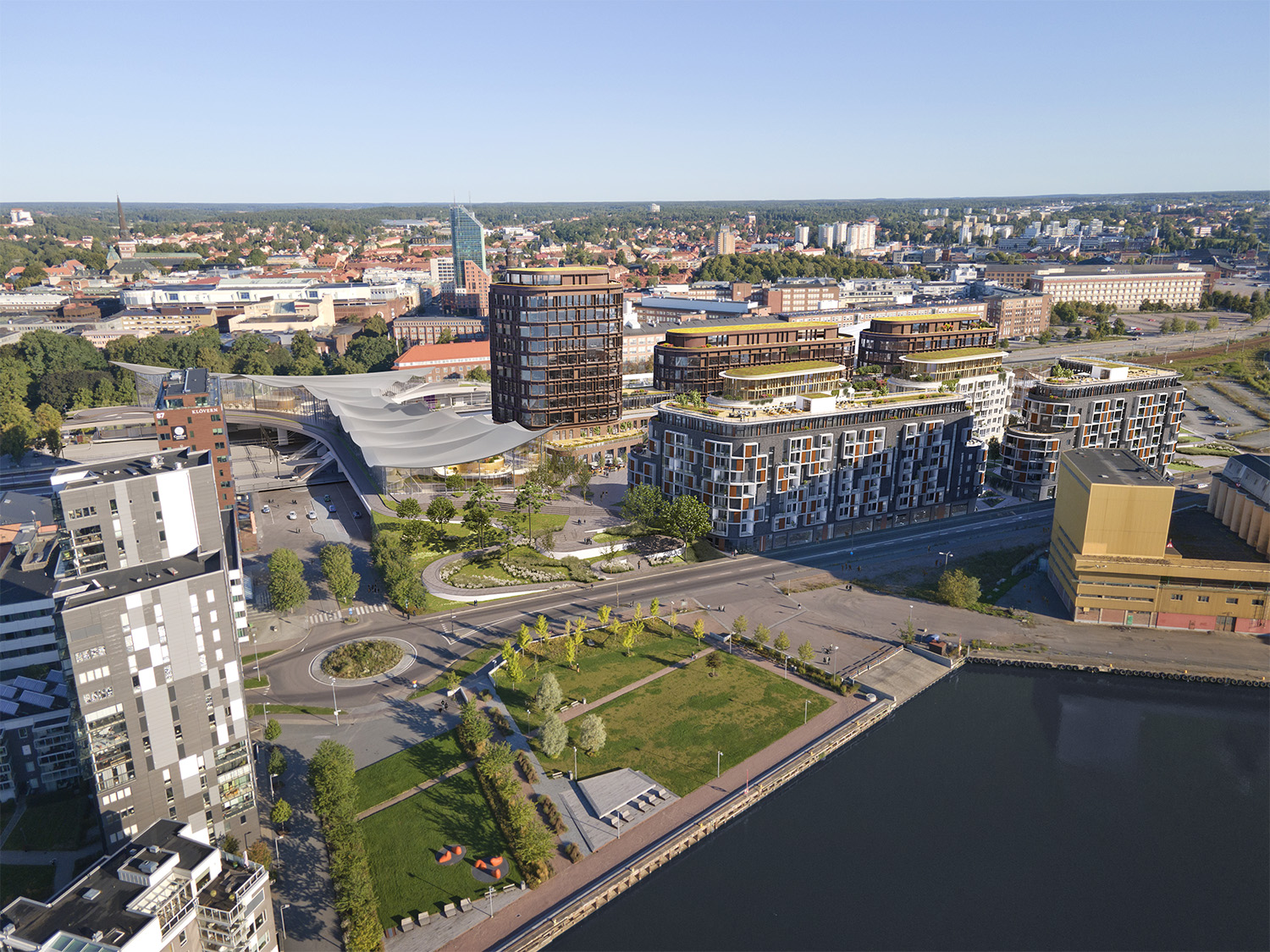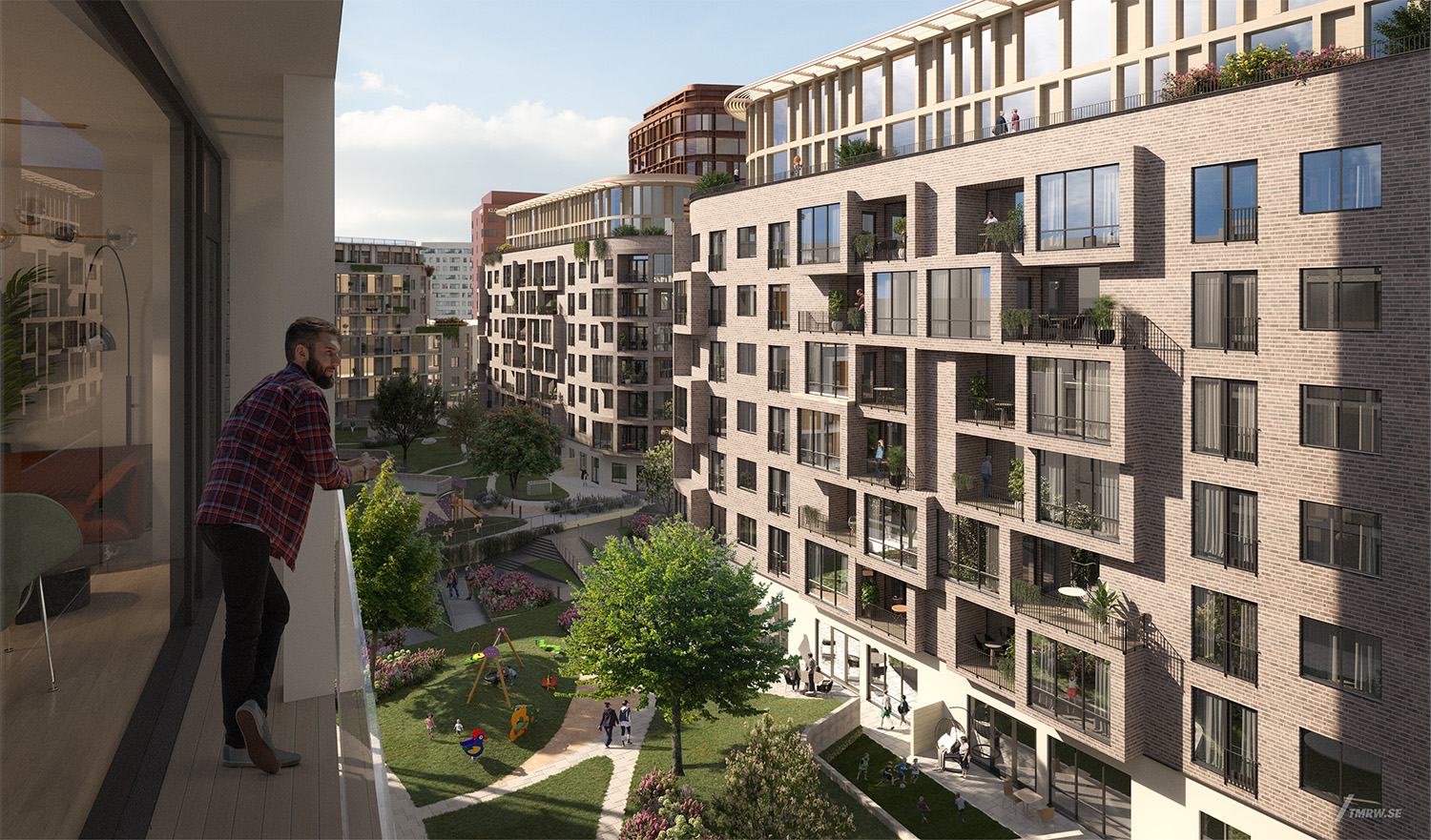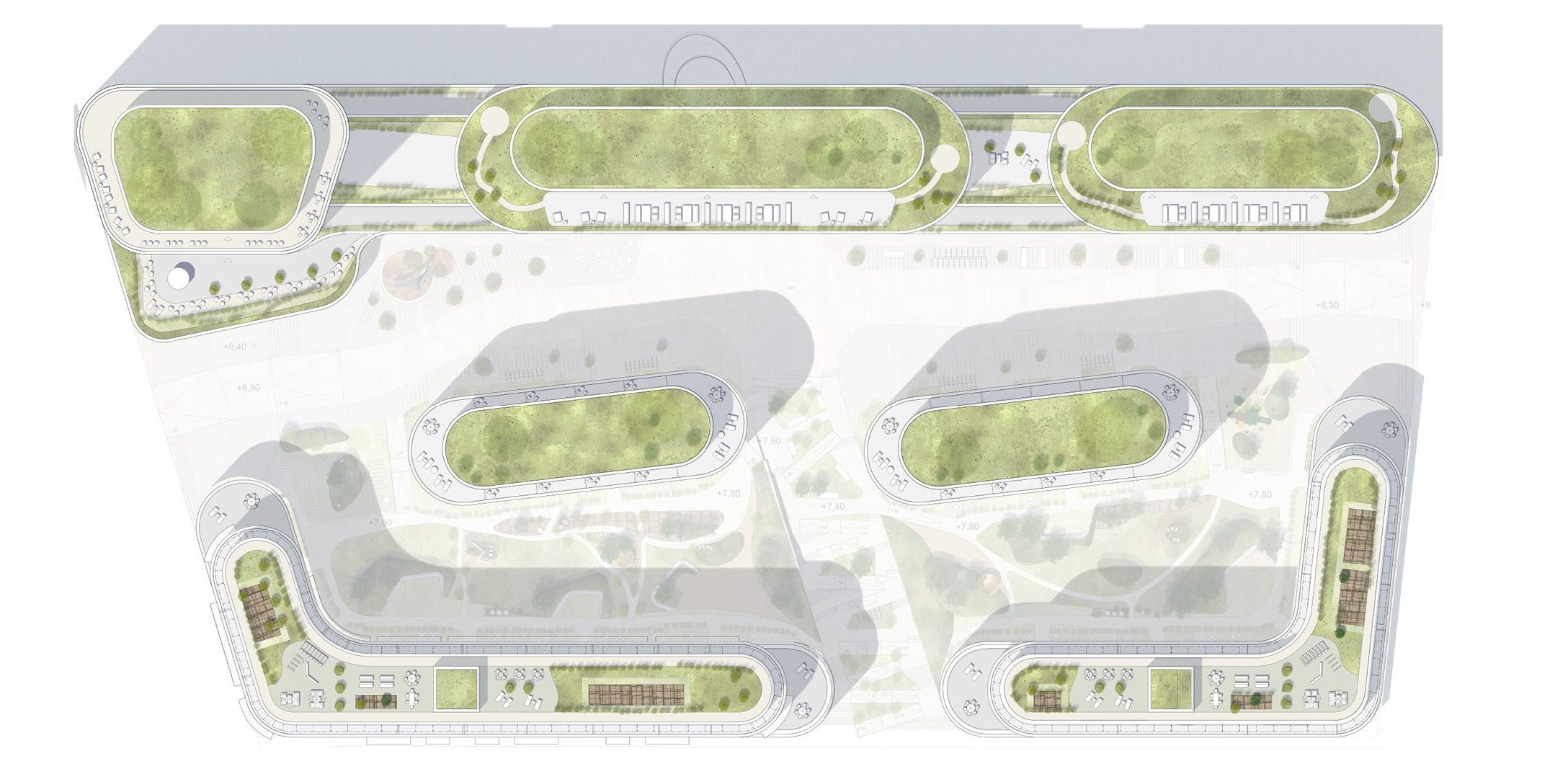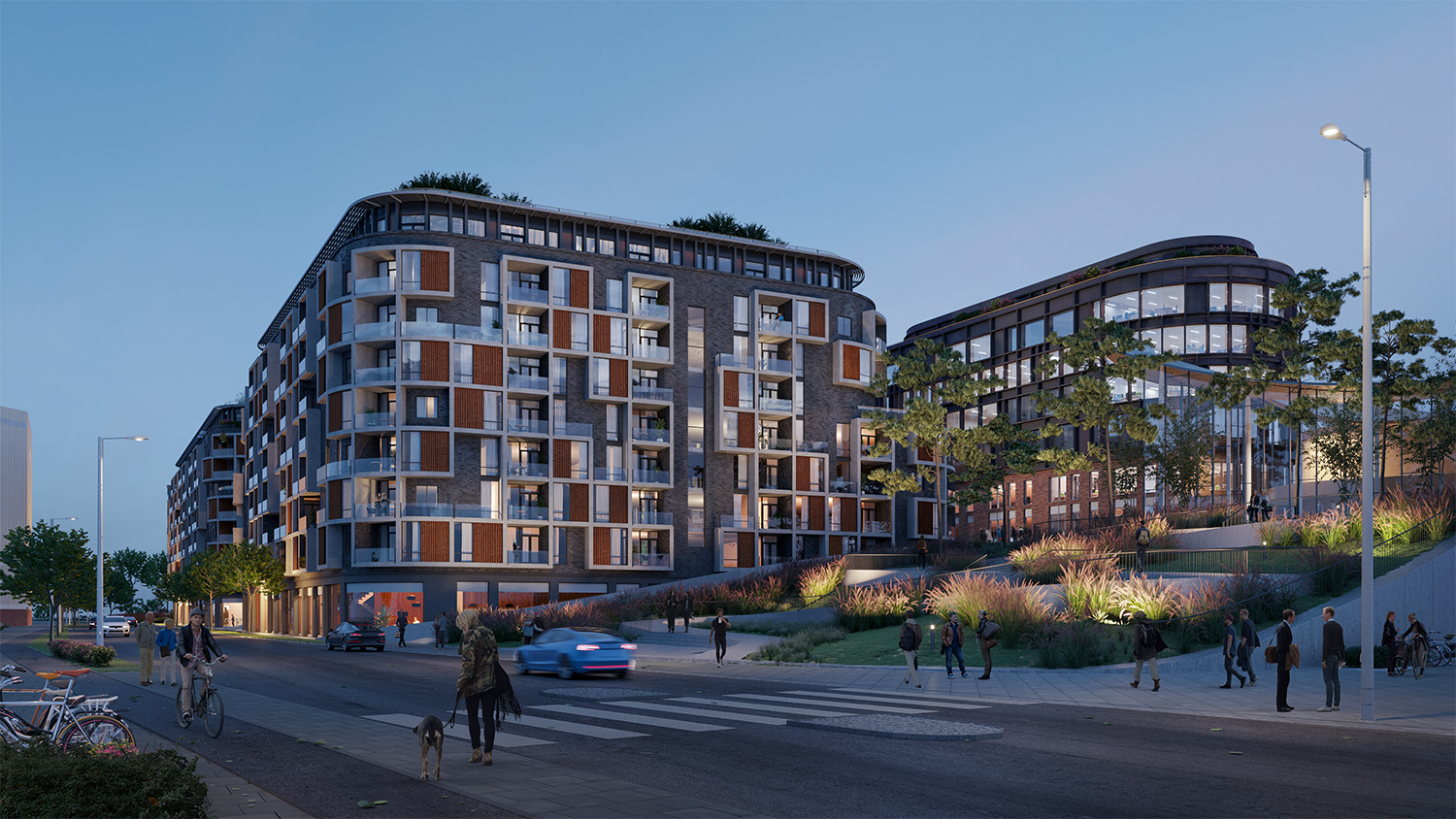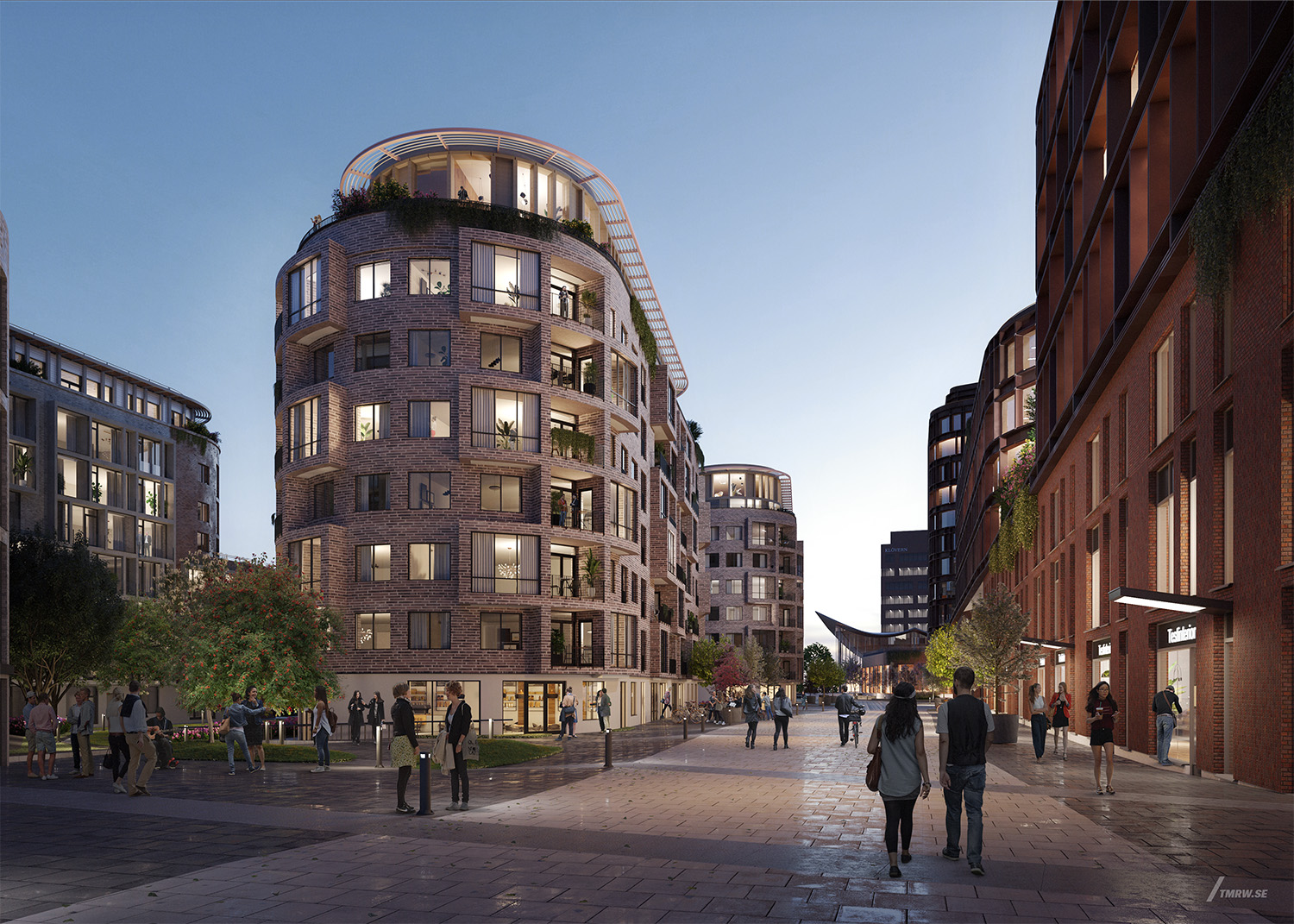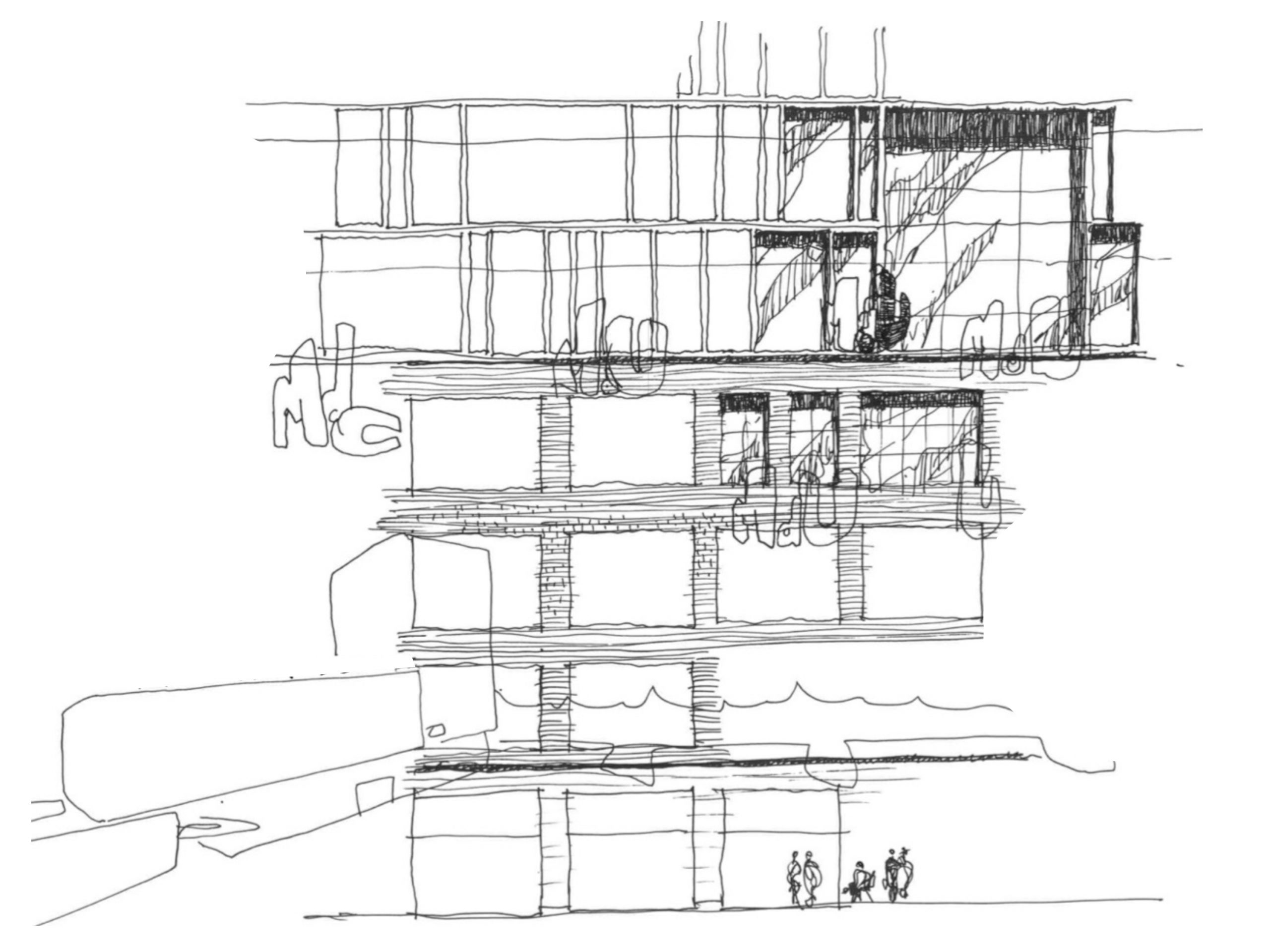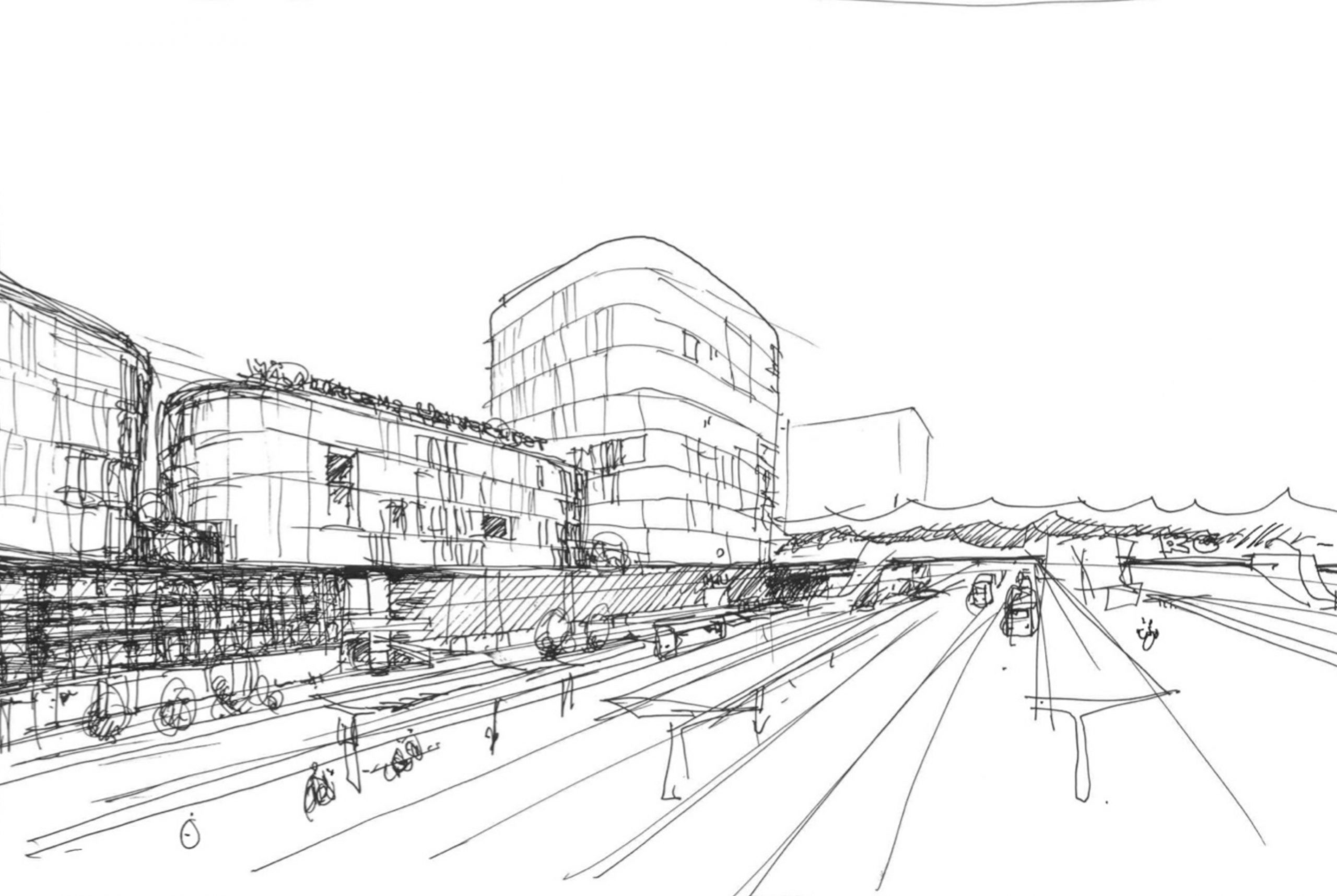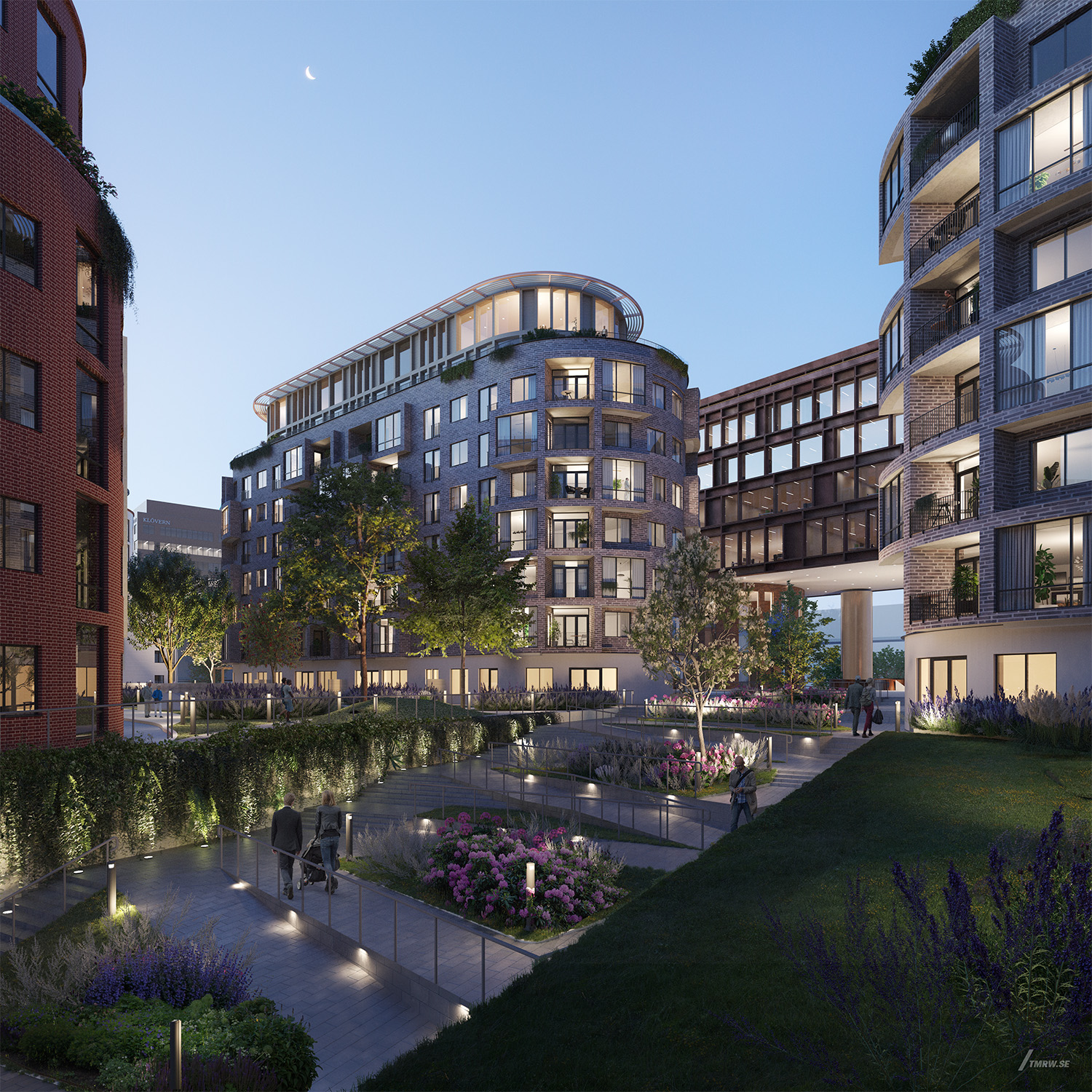 Project
Housing, offices, retail, service