LILJEHOLMEN – FROM RAILWAY TRACKS TO BUSTLING URBAN LIFE
The successful development of Liljeholmstorget continues. Just over 10 years after the opening of the square's shopping centre, owner Citycon is embarking on a new development phase for the site. Wester + Elsner Architects has been appointed to continue expanding city life in Liljeholmen. In collaboration with Reflex Architects, Topia Landscape Architects and Ettelva Architects we're creating a new dynamic meeting place in the last remaining railway track area.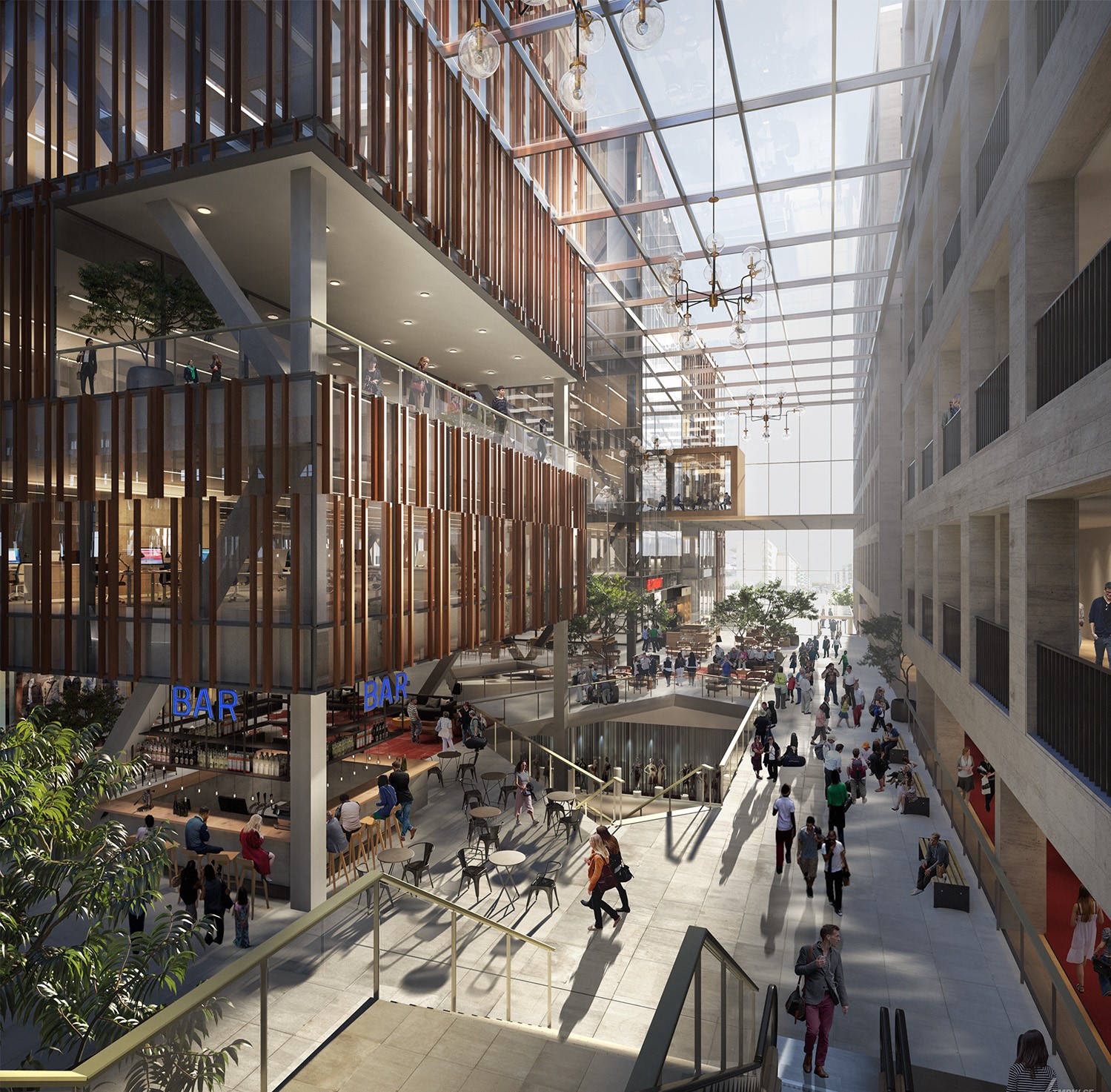 Back in 2009 the shopping centre was an early example of a multifaceted meeting place, where communication and travel, commerce, services, recreation, food, social care, healthcare, housing and workplaces combined into one modern urban development. All things we at Wester + Elsner Architects and our clients regard as the future of modern urban life. The new project involves covering the railway tracks to enable the development of the shopping centre, as well as hotels, commerce, restaurants, healthcare, culture, offices and, not least, some 120 new apartments with a view over Lake Trekantssjön. Within a few years a new urban environment will emerge where the tracks and parking spaces exist today.
The project, which Citycon has named RE: Liljeholmen, connects Nybohovsbacken to Liljeholmstorget with a new indoor plaza. Liljeholmstorget will also become a more inviting place with closer contact to the green areas in Trekantsparken and the lake. The area should appeal to everyone, not least to those who already live and work in the area but also to those who will do so in the future. Today, as you approach the area around the square and particularly from the park, you are met by fences, railway tracks and sheds. This project aims to change that and bring together the city and park to create a vibrant district.
Read more about the project on Citycon's and Stockholm City's websites – links:
https://vaxer.stockholm/projekt/utveckling-av-liljeholmens-centrum/
Image material and its content have been prepared for Citycon by Wester + Elsner Architects, Reflex architects, Ettelva Architects and Topia Landscape Architects. Artist Impression by TMRW.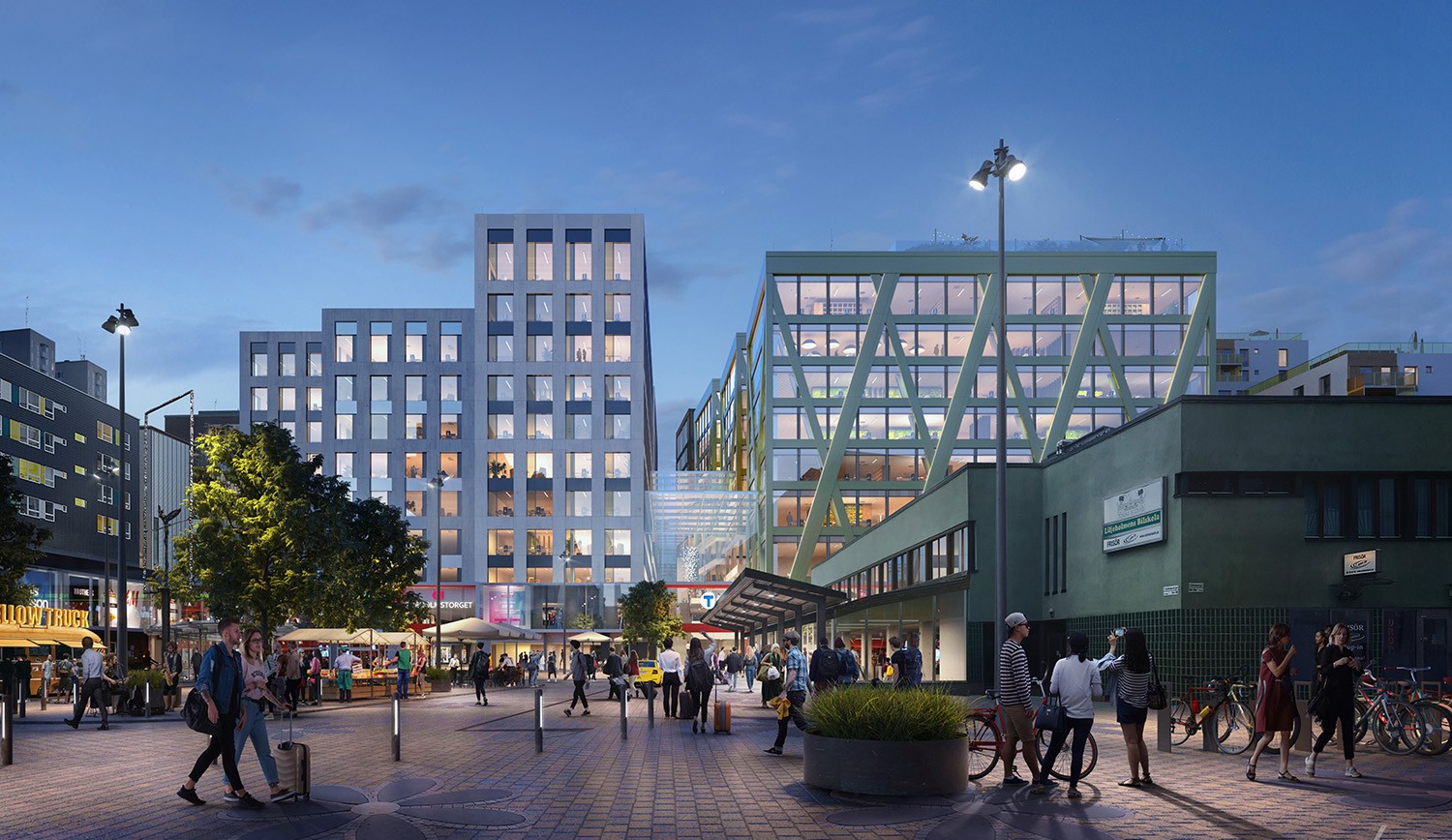 Artist impression of the square. Created by TMRW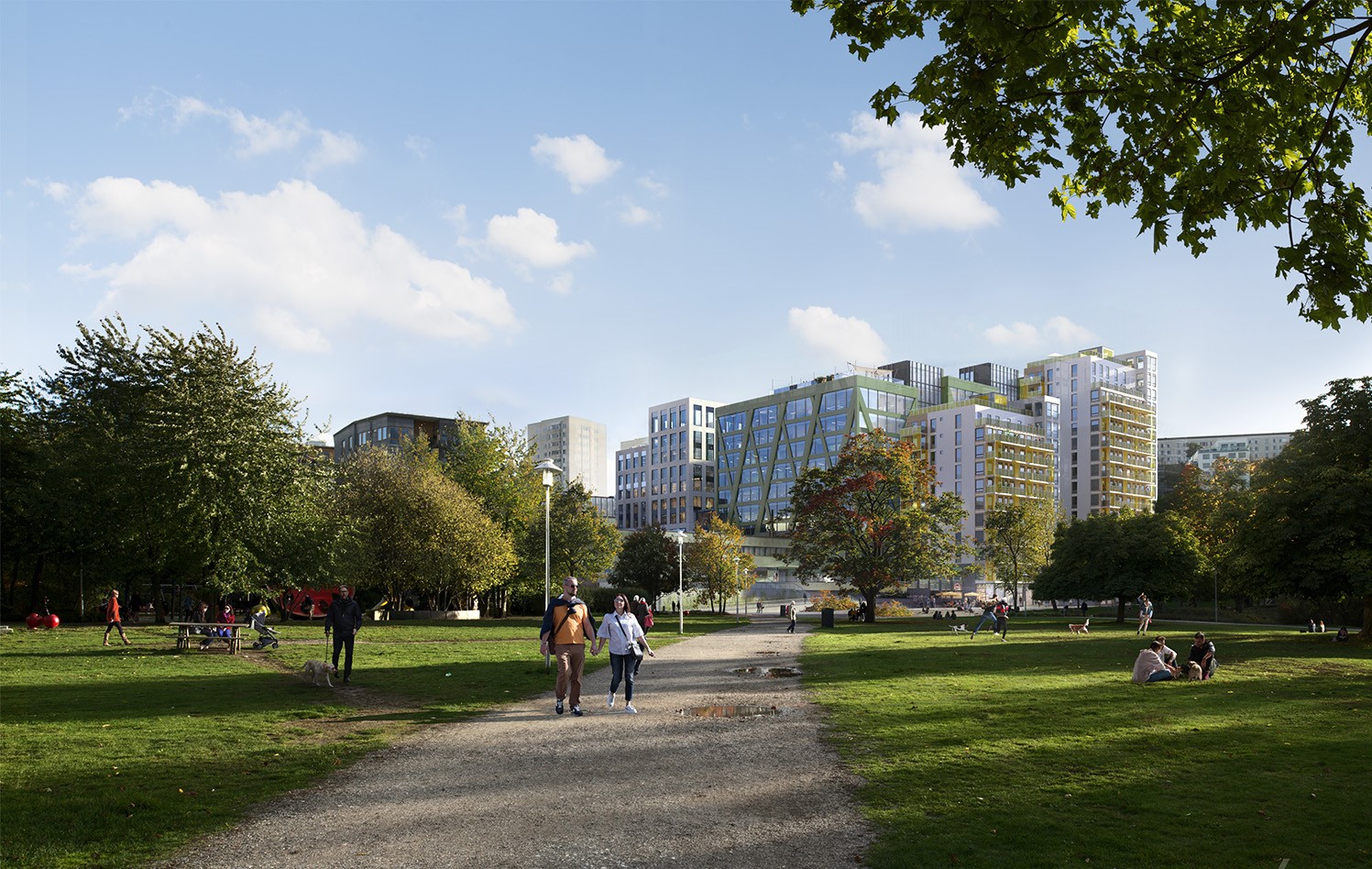 Artist impression from Trekantsparken. Created by TMRW
Project Type
City district centre