Femman in the middle of Nordstan, one of Gothenburg's most centrally located shopping districts, has been going through a much-needed transformation. With clarity as our guiding light, we paid great attention to material choices, function and detail. The location of the pathways have been changed to create the best possible lines of sight possible, and the entrances have been given a new and clearer design that gives an attractive and welcoming impression.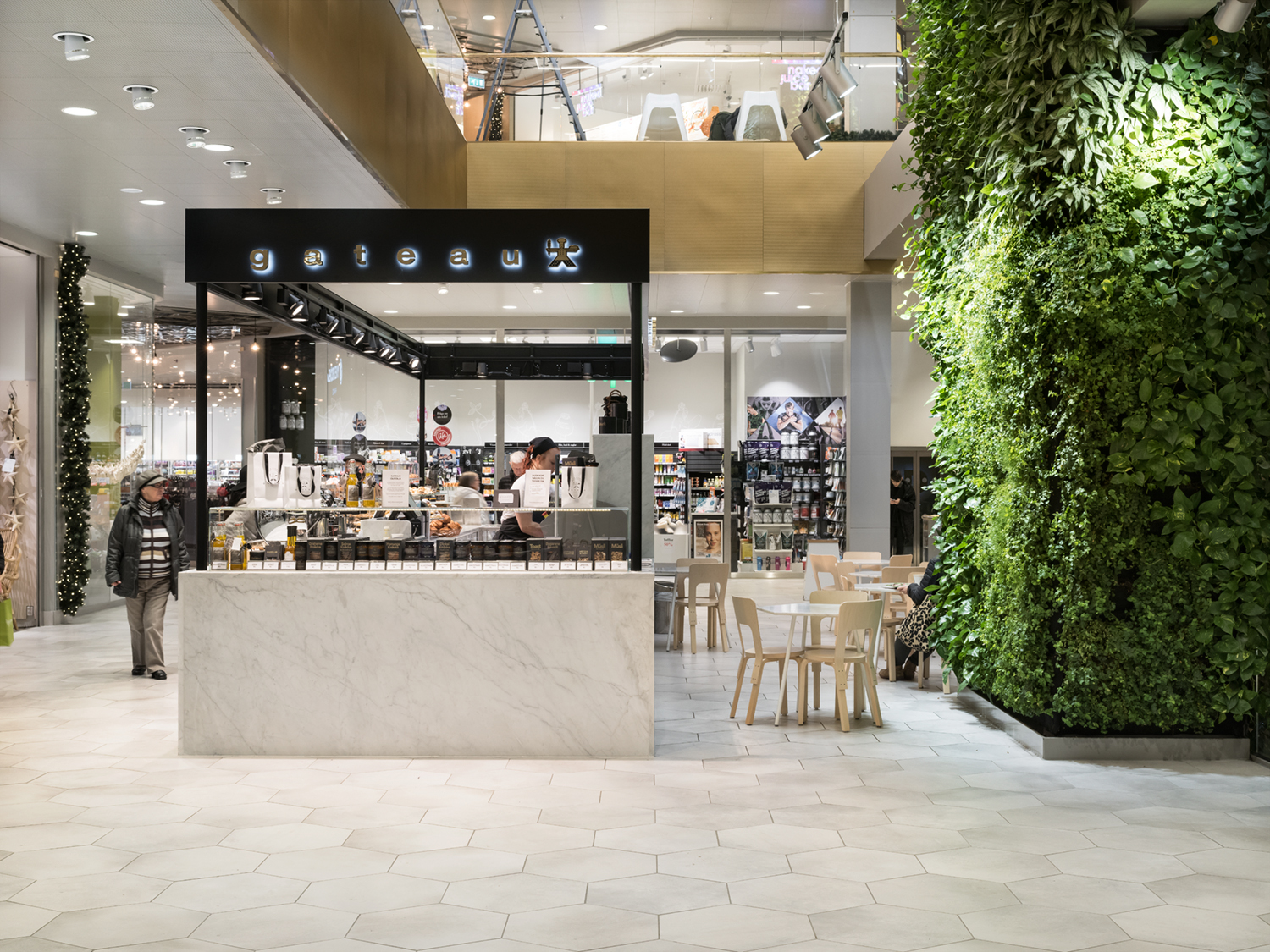 Femman is a shopping centre in central Gothenburg and is located in Nordstan, which is one of northern Europe's largest marketplaces and shopping venues. Our work on the rebuilding and revitalisation of Femman uses clarity as our guiding principle.
We have worked intensively to increase orientability in the area by giving all the entrances clearly defined entrance rooms complete with welcoming ceilings in glittering brass and lighting that accentuates the entrances and positively invites people in. From these entrances we have created straight lines of sight into the heart of the district and 'mittrummet' – a tranquil and exciting hub spread out over three floors.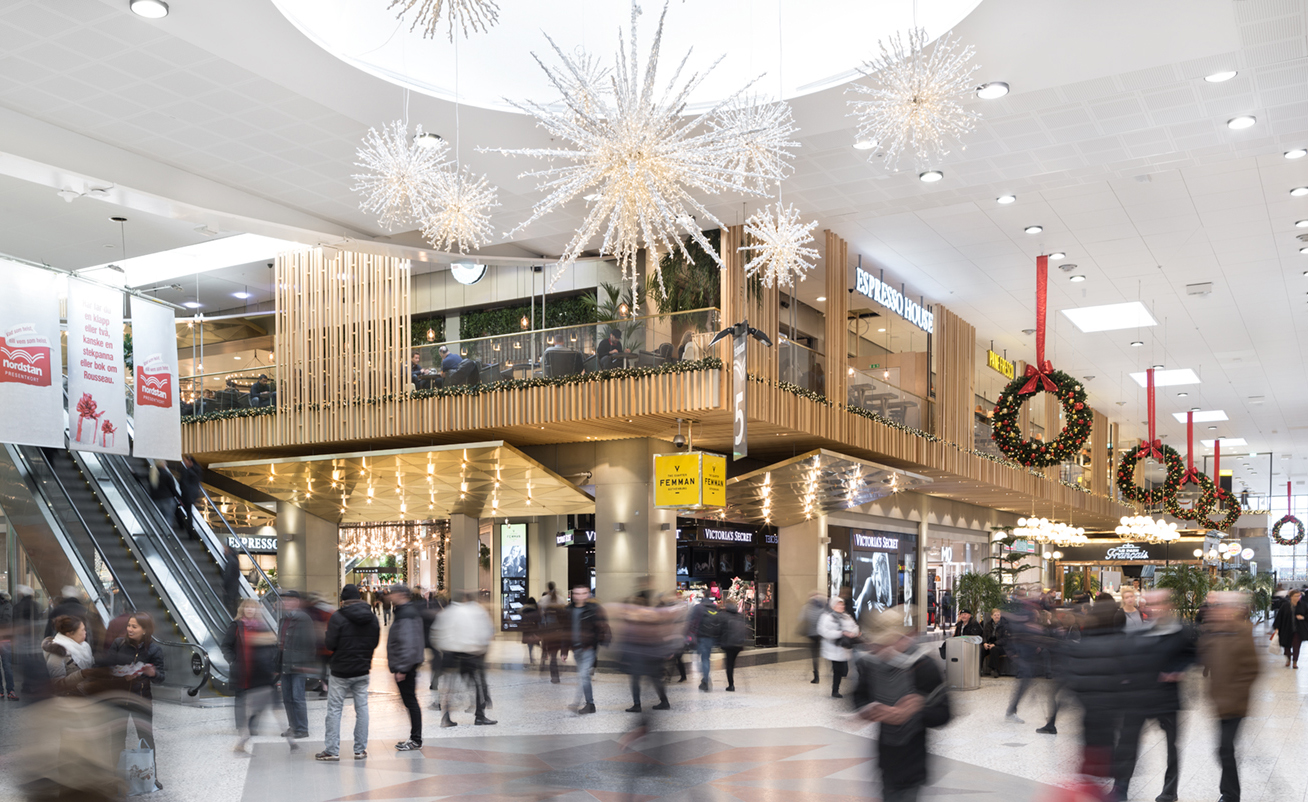 Today Femman's visitor offering is diverse,and is being added to all the time with even more attractive brands. We also added a restaurant cluster on the upper level which will attract a fantastic range of restaurant concepts.
Our design is distinguished by warmth and playfulness, which is why we chose to work with contrasts. For example, raw concrete surfaces contrast with living plants, sawn pine is set against glittering brass and classically ornamented floors against playful lighting. And care is taken over every minute detail.
Project Type
Shopping destination
Location
Nordstan, Göteborg
Construction Period
2015-2016
Main Contacts
Fredrik Rosell and Christian Merkel