INDOOR PARKING FULL OF SURPRISES
A parking garage can be so much more than simply a place to park our vehicles. In connection with the development of urban life in Danderyd, Wester + Elsner Architects created this welcoming structure, with an external facade that captures both the wind and the attention of visitors.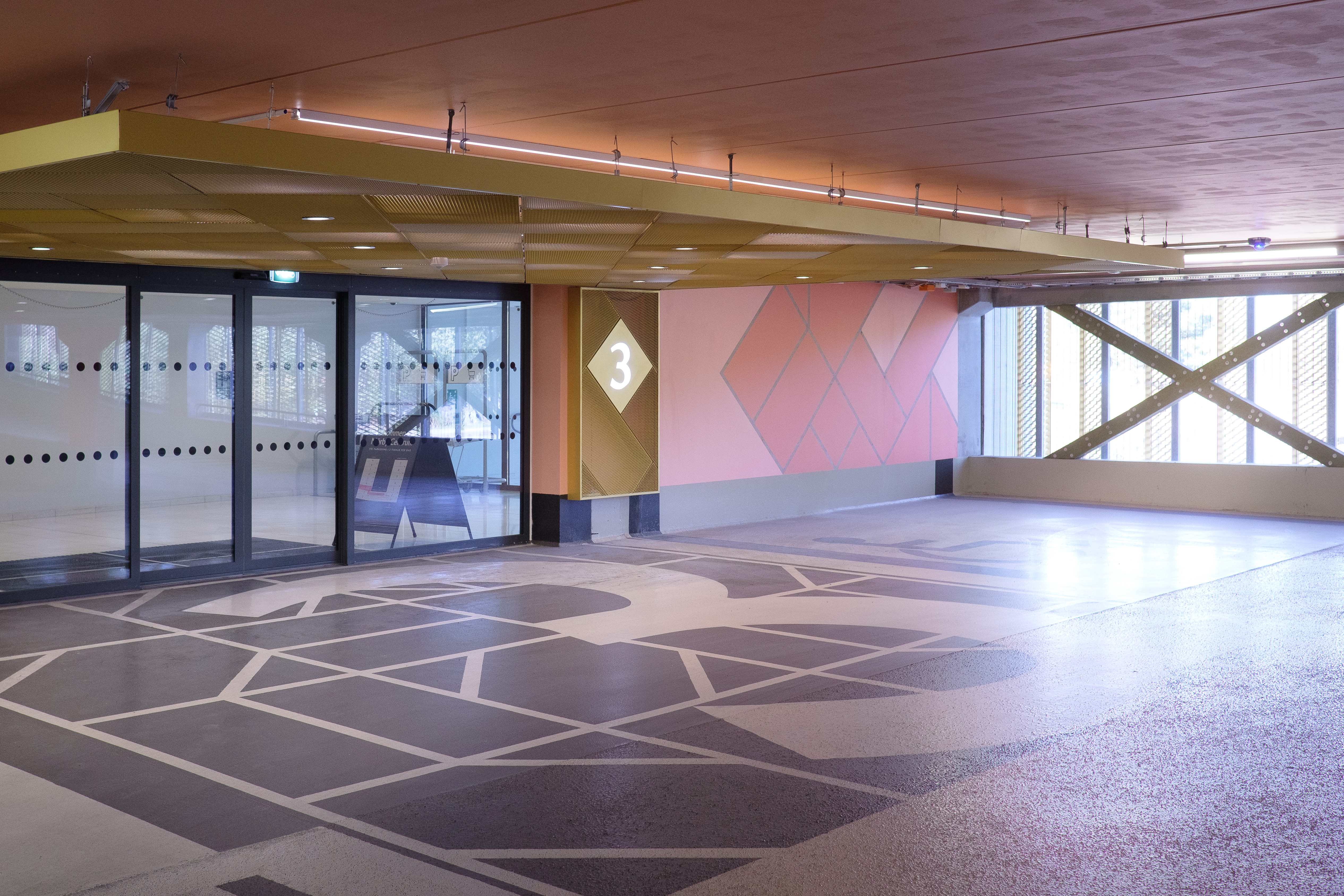 A SHINING EXAMPLE OF DIFFERENT THINKING
This is one of several future entrances to Danderyds Centrum.
Drivers should feel immediately welcome when driving in. Because of the somewhat 'inhospitable' conditions you normally find in unacclimatized car parks, we made the decision early on to work with paint, light and facades that are not typically associated with a concrete car park.
Our solution was to work externally with gold-coloured wall elements set at different angles to create variety and shine, lined internally with a stainless silver-coloured net to catch the wind and protect visitors against falls.
Inside the colour scheme and patterns shift from light pink to red, set against the contrast of raw concrete surfaces and black. We want the visitor to feel welcome and pleasantly surprised.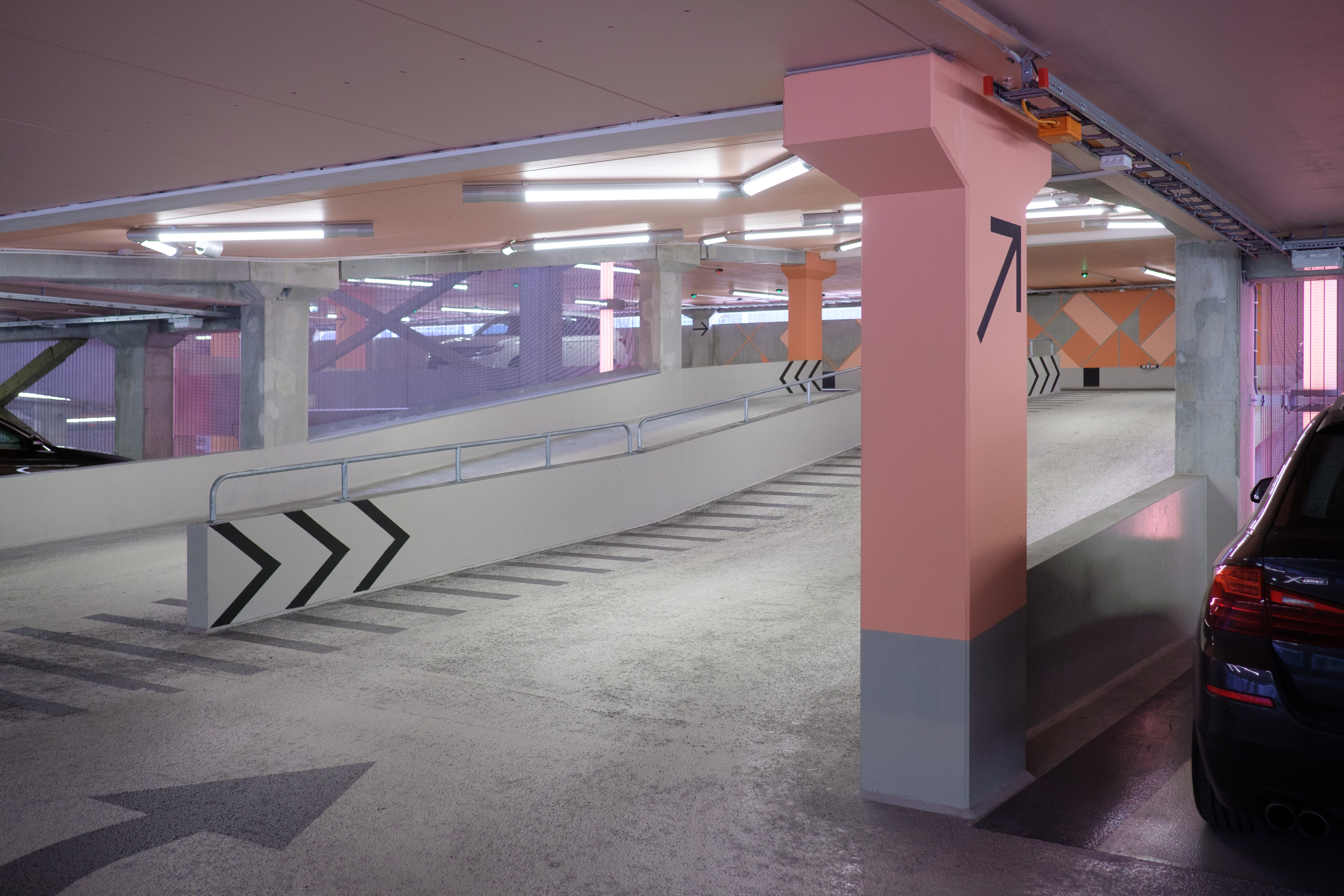 The solution to a rather tricky geometry challenge presented by the zoning plan, was to connect the two parking levels using half-level ramps.
The parking garage will only be complete and fully functioning when the existing parking garage has been redesigned and the causeway across the E18 is in place.
The building was constructed as a turnkey contract.
Project Type
Parking garage
Location
Danderyds centrum
Construction Period
2017-2018
Client
Skandia Fastigheter