FROM CONCRETE 'PASSAGE' TO GALLERIA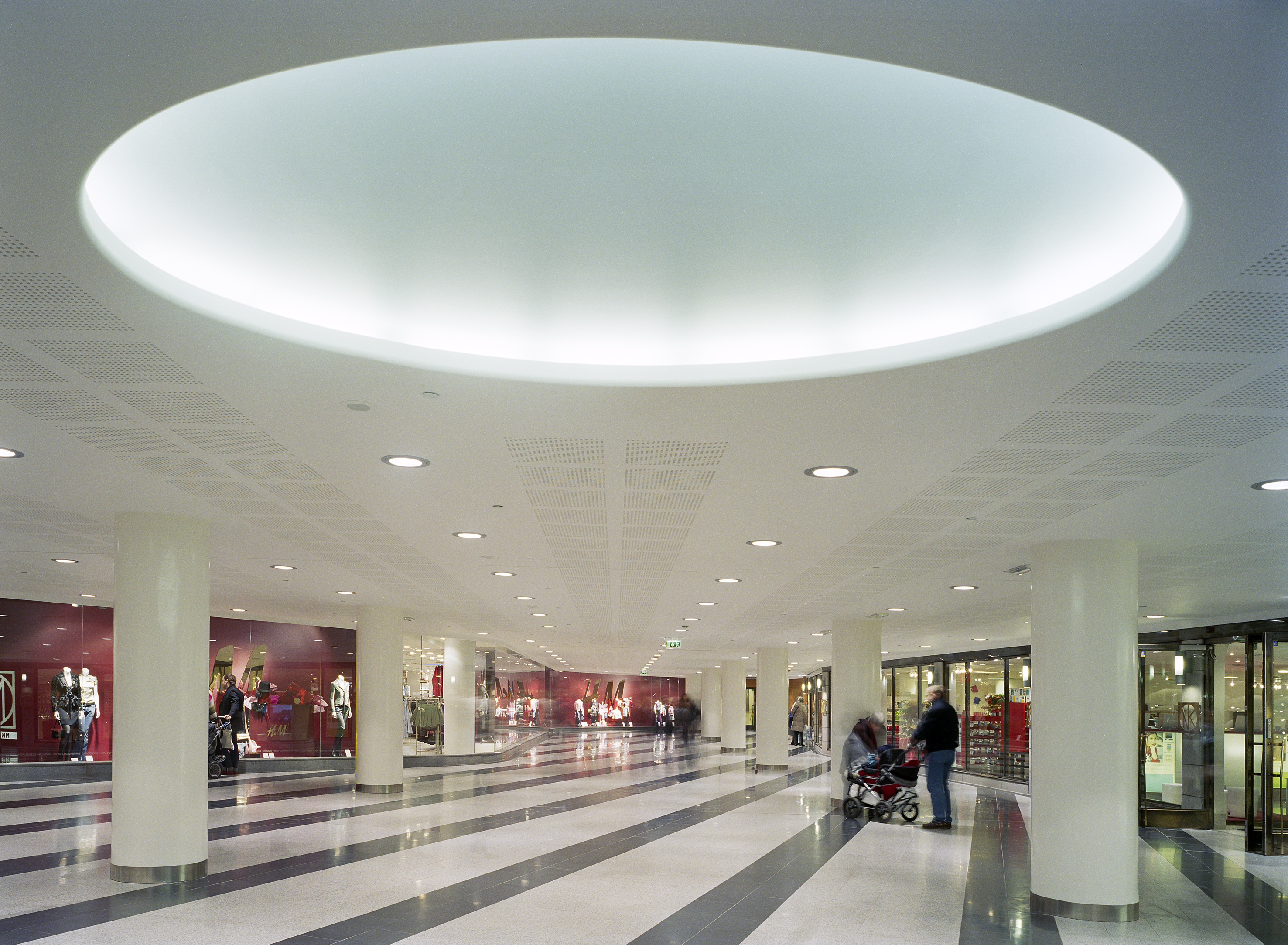 The underground shopping walkway that ran from Sergels Torg was extended in the 70's all the way to the famous NK department store. But it was a harsh, unsafe and run-down place clad in concrete and vulnerable to the cold outdoor climate.
Throughout 2003-2004 an extensive refurbishment of the shopping street was carried out in a collaboration between the City of Stockholm and local property owners. With new surface materials, lowered floor levels and new shop facades and lighting, the area has now become an attractive shopping experience with the same status as the area above it. The walkway now benefits from a warmer indoor climate and looks much more akin to a place to come and shop. This was a technically complex construction project in collaboration with many other parties.
Project Type
Stores and walkway
Client
Gatu- och Fastighetskontoret, City of Stockholm