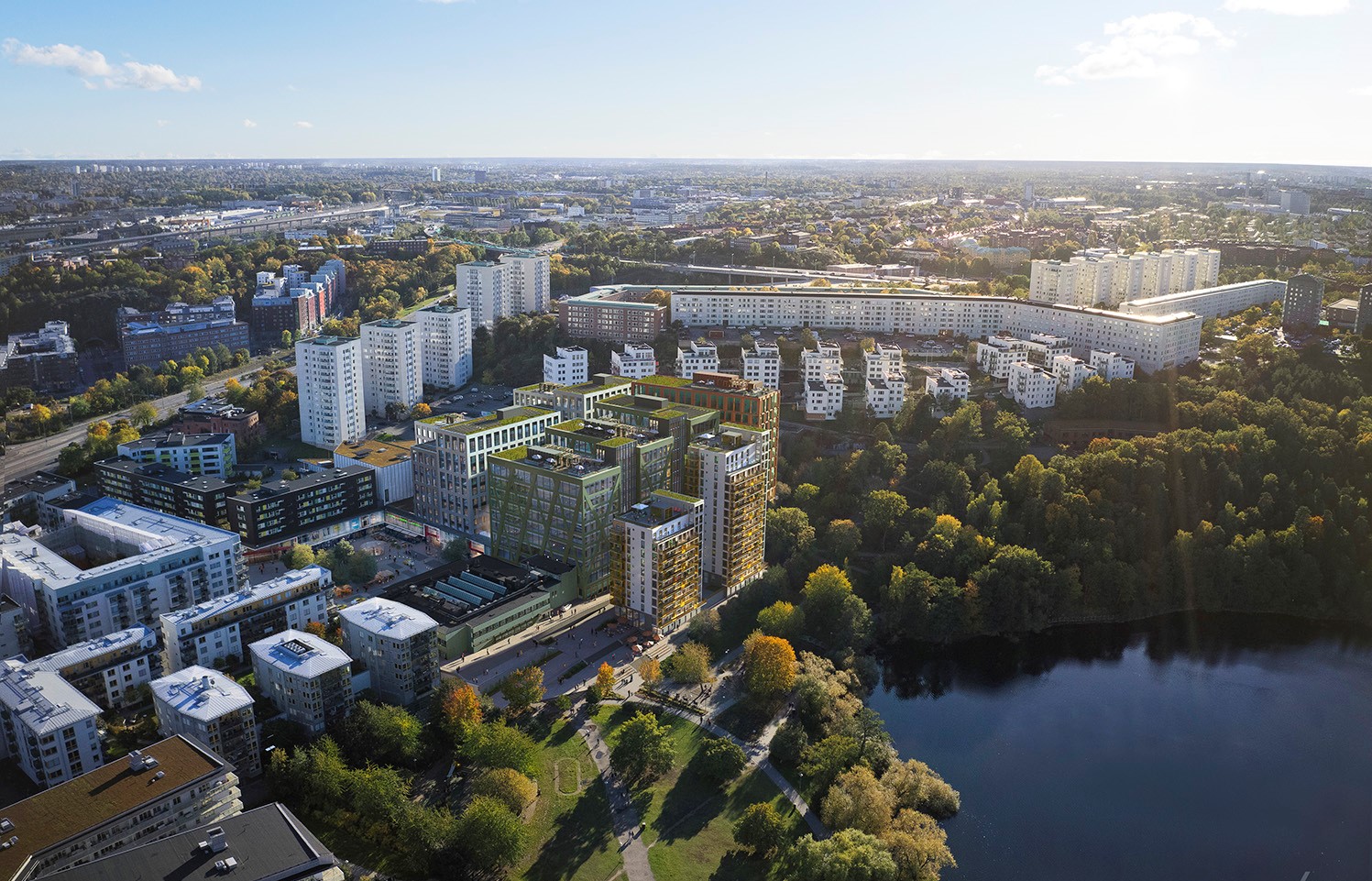 RE: LILJEHOLMEN – FROM TRAIN TRACKS TO VIBRANT CITY DISTRICT
Together with owners Citycon we're helping develop urban life in Liljeholmen. In collaboration with Reflex Architects, Topia Landscape Architects and Ettelva Architects we're creating a new dynamic meeting place in the last remaining railway track area.
"This place is for everyone, not least for those who already live and work in the area and for those who will do so in the future. Today as they approach their square and 'front room', they are met by the sight of fences, tracks and technology companies. That is what we are changing now," Fredrik Elsner explains in a film Citycon produced to document the transformation.
Over the centuries Liljeholmen has been a place of constant change. And now it's happening again. Within a few years a new urban environment will emerge where the track area is found today. A new meeting place will be created, as well as new ways of working, socialising and living.
The project, which Citycon calls RE: Liljeholmen, connects Nybohovsbacken to Liljeholmstorget with a completely new indoor lane. Liljeholmstorget will also become a more inviting space, with a closer connection to the green areas in Trekantsparken and the lake.
Wester + Elsner Architects has collaborated for a long time with project owner Citycon to develop Liljeholmstorget, and were the architects for the shopping centre that opened back in 2009.
"It is an early example of a modern and varied district centre, designed to meet the needs of citizens for efficient communication and travel, shopping, social care, housing, work and recreation – all gathered in one place", says Fredrik Elsner.
On behalf of Citycon and in collaboration with the project's other architects – Reflex architects, Ettelva architects and Topia Landscape Architects – we continue to develop this dynamic meeting place, located close to Stockholm city.
"Our job is to shape this meeting place, retail trade and city life, and to bring customer flows and design together in one harmonious whole," Fredrik Elsner concludes.
Further reading:
RE: Liljeholmen is owned and operated by Citycon. More information can be found at reliljeholmen.se.
Wester + Elsner Architects' project page.
Artists impression: Citycon/TMRW
Publicerad: 4 February, 2021